4 ways to make you shine
Your band biography introduces you to potential labels, managers, journalists and fans — and shows your credibility. As a key component of your press kit and online presence, it should accurately represent your band. The better your bio, the more people who will hear your music, and the better coverage your band will receive.
If your bio sucks, it will end up in the trashcan, since 99 percent of bios sent out to press, label execs, music managers and bloggers never get read, as Rob Daily of ASCAP says in the article "How to write an artist bio that won't get ignored."
To stay out of the garbage, follow these four practices.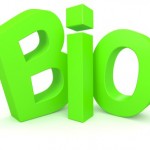 1. Include key elements
Your band bio should explain who you are, what style of music you play and where your band is located (if you've been together for years, also include when your band started). Other key elements are:
Band member names and the instruments they play.
Latest LP or song release (and where people can find your music online).
Info about recent tours.
Impressive social media and radio-play stats.
Equipment and product endorsements.
It helps to have a testimonial within the text — meaning someone with some clout who raves about your music. If you've received good media coverage, for example, use a quote from an article in a music magazine like Rolling Stone.
2. Use an easy-to-read format
In journalism, writers use the upside-down-pyramid-style approach. They include the most interesting information at the beginning — the meat of the story — and hold the supporting details, the nice-to-know information, until the end.
In your band bio, put the most amazing information up front to get and keep readers' attention. Use concise language, leave the flowery crap to your mother and include a compelling band photo.
Search Soundcloud and Facebook to find hundreds of examples. See what gets your attention and what makes your eyes glaze over. The Band Biographies website also has several examples from established artists.
3. Beef up your bio
If you've sold out shows or sold a substantial number of albums, include that info in your bio. If you have millions of friends on Facebook, mention them.
If you're a fairly new band and don't have a lot of experience, be creative and trade venue or touring opportunities with other artists to beef up your street cred and have more to write about.
4. Update your bio often
Post your bio on your social media sites and standalone website if you have one. Include your bio in your press kit. For more tips, read "How to write a killer artist bio." Then remember to update the bio regularly. Add major accomplishments as they happen.
Keep in mind that if you're not a professional writer, you may want to rely on one to write or edit your bio. Since your biography is a part of your image, you want it to be as professional as possible.
Tamara Halbritteris a San Francisco Bay Area freelance writer and editor who develops content for music, transportation and green industries.