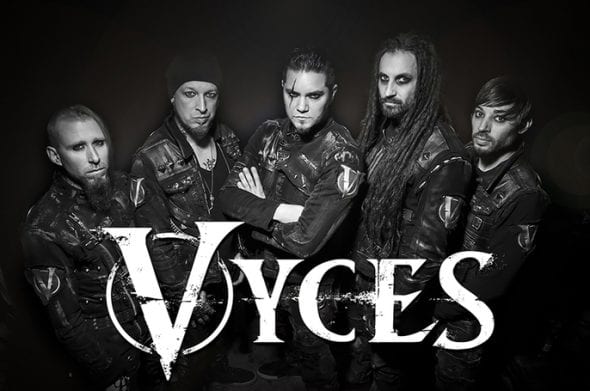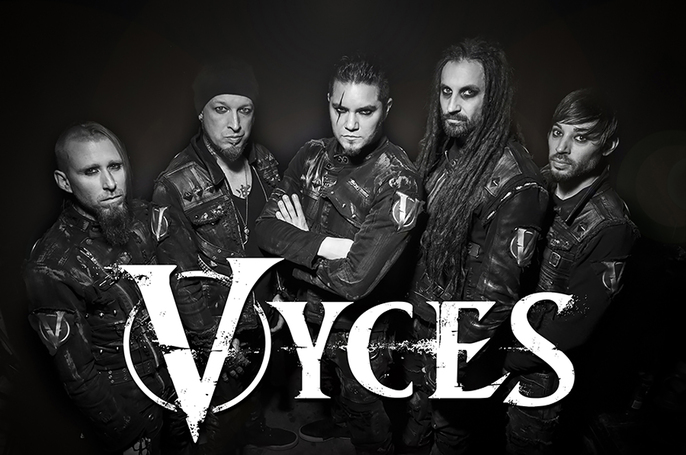 In the summer of 2014, frontman and guitarist, Dave Naruszewicz was looking to work on a new project following the disbandment of Chicago-based group, Heart-Set Self Destruct. After recording 2 full length records, releasing a single to active rock radio which charted at #1 on Music Choice Network, and years of touring North America with such bands as Volbeat, Hellyeah, and Filter it was time for change.
Looking to feed his passion as an artist, Dave spent time working with other musicians in the Chicago music scene but didn't find what he was looking for. Not deterred, Dave reached out to longtime friend and fellow musician/drummer, Russell Ray. Russ (formerly of Old Fashioned Beatdown) also co-wrote and recorded drums for Wind-Up Records McCauley.
Dave began flying to Los Angeles from Chicago twice a month, working with Russ to build something new, original and undeniable. Russ then reached out to former bandmate and guitarist Shawn Patterson (formerly Old Fashioned Beatdown and Phantom Communique). The three began writing, recording, and sharing demos that would eventually become the foundation of VYCES. After a few trips to L.A., they entered the studio with producer Augustus Cryns (Stitched Up Heart, XO Stereo, The Dead Rabbits and Westfield Massacre). One year later, the band completed 14 songs that established the raw sound, power, and a vision that is VYCES. The band has been compared to such artists as Chevelle, Killswitch Engage and Breaking Benjamin, sonically creating a dark blend of active rock and metal. Dave describes the soul of the songs as "exploring the darker side of human emotion and behavior. It's something everyone can relate to because everyone has experienced some form of hurt, betrayal, weakness, hate, addiction and/or lack of acceptance. It's also the fuel that drives us to be stronger, get better and overcome the flaws we've built in our minds."
The founding members of the band felt it was time to release their music and tour, so they began their hunt for members to fill out the line up and become part of the family. Evan Seidlitz, (former singer of Thrown Into Exile and Grimace), longtime friend of Dave and Russ, was asked to join the band. Evan toured on The Rockstar Energy Drink Mayhem Festival in 2013 with Thrown Into Exile, promoting their single, "Not Alone" which was featured on Sirius XM's Liquid Metal. Evan also performed several guest spots with Grimace when they played the house band for Comedy Central's Tosh.0. Evan, being a singer and frontman himself, brought a new dimension of aggressive and melodic vocals to round out the band's live performance, as well as adding keys and synths to fill out the sound. The band soon began auditioning other musicians in search of a bass player. Evan brought in bassist Mark James Klepaski (formerly of Breaking Benjamin). Mark earned platinum and gold records for his work with Breaking Benjamin. Along with years of touring experience, Mark brought a unique and powerful style and tone that fit perfectly with the band's vision. Mark re-tracked the bass lines on the record, helping mold the band's rhythm section into what it is today.

The band is currently touring to promote their current EP DEVILS which is available on iTunes, Spotify, Amazon, and all other media platforms. For more information please visit our website. Vycesofficial.com
VYCES is:
Dave Naruszewicz ­ Vocals
Evan Seidlitz ­ Vocals/Keyboards
Shawn Patterson ­ Guitar
Mark James Klepaski ­ Bass
Russell Ray – Drums
For More Information Please Visit:
https://www.facebook.com/vycesofficial/
http://vycesofficial.com
Invidiahome.com
Whiteknuckleriot.com
HELLRZZR.com