New A.I. Generated Music Video For "Halloween In Heaven" Just In Time For World Goth Day
Today TYPE O NEGATIVE is unveiling a darkly captivating treat for World Goth Day! Immerse yourself in the ethereal realm of 'Halloween in Heaven' as A.I. breathes new life into the track. Written by the band for their friend Dimebag Darrell, the video features Dimebag alongside John Bonham, John Entwistle, Bon Scott, Randy Rhoads, Jimi Hendrix, John Lennon, George Harrison, Jim Morrison, Elvis and the Green Man himself, Peter Steele. Fans of the band will also spot a cameo from collaborator and friend of the band, Tara VanFlower (LYCIA).
Celebrate with us here: https://youtu.be/xU7kDt3rVuo

TYPE O NEGATIVE's Johnny Kenny comments, "An artificial intelligence video for an artificially intelligent band!".
Corinne Larre (Twisted Hooves Studio) who used A.I. created the animated music video shared the following:
"When Nuclear Blast asked me to make this video using artificial intelligence, I was eager to explore the thousand possibilities offered by this new technology. I ended up using a combination of two platforms: one that generated images and the other transforming said images into video.
"The lyrics left the field open to a lot of experimentation, leading to this universe both eerie and kitsch, which I hope pays homage to the band. The real challenge was the integration of legendary artists into this imagery. It's hard to explain to the A.I. the small details that make them unique as humans. In the end, hundreds, even thousands of iterations must have been made for this video!
"As an artist, I think it is necessary to remain humble when using artificial intelligence as the topic has quite rightly caused some ethical debate in the creative world. In my opinion, these creations should not be seen as artistic works in their own right, but as the first steps of a technology that will revolutionize audiovisual creation in the coming years."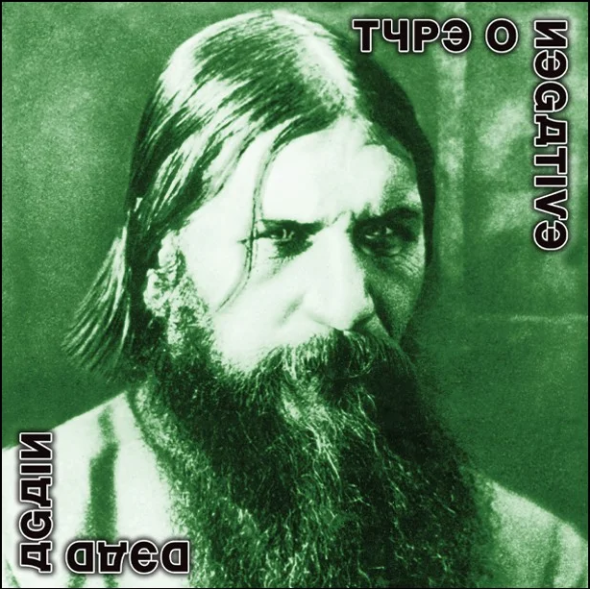 Order and stream Dead Again: https://bfan.link/dead-again.ema
Last Fall, the Dead Again 3LP reissue was released in select colors. Earlier this month, the band releases a 2LP in black vinyl, light green transparent vinyl, light green/black/white splatter vinyl, and mint green marble vinyl as well as a black cassette. As an added bonus, the 10 live tracks that were only available on the 3LP and CD reissues, including "Halloween In /hean" are now available on all streaming services!
Dead Again was engineered, mixed, and mastered by Mike Marciano in 2006 at System Two Studios in Brooklyn, NY. The album was produced by Peter Steele and Josh Silver who also aided the mixing of the record.
Dead Again is available in the following formats:
CD Jewel

Long Box

Black Cassette

2LP

Mint Green Marble

Black

Light Green Transparent

Light Green/Black/White Splatter

3LP

Green In Bottle Green w/ Black Splatter

Olive Black Swirl

Mint Swirl w/ Black Splatter

Green White Swirl

Olive Green
Below is the Dead Again tracklist:
Dead Again

Tripping A Blind Man

The Profit Of Doom

September Sun

Halloween In Heaven

These Three Things

She Burned Me Down

Some Stupid Tomorrow

An Ode To Locksmiths
Hail And Farewell To Britain
Bonus Tracks
Everything Dies (live)
My Girlfriend's Girlfriend (live)
Black Sabbath (intro) / Christian Woman (live)
Love You To Death (live)
Black No. 1 (Little Miss Scare-All) (live)
Anesthesia (live at Wacken Open Air 2007)
Christian Woman (live at Wacken Open Air 2007)
Love You To Death (live at Wacken Open Air 2007)
Kill You Tonight (live at Wacken Open Air 2007)