"Running With Giants"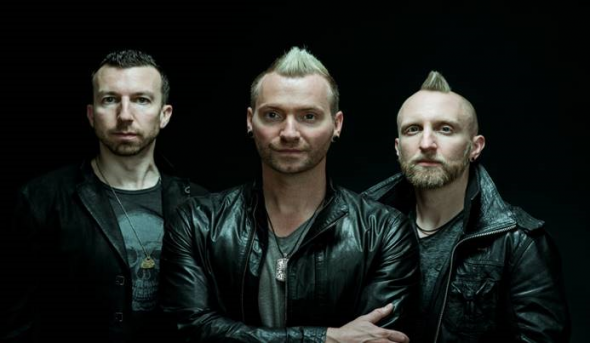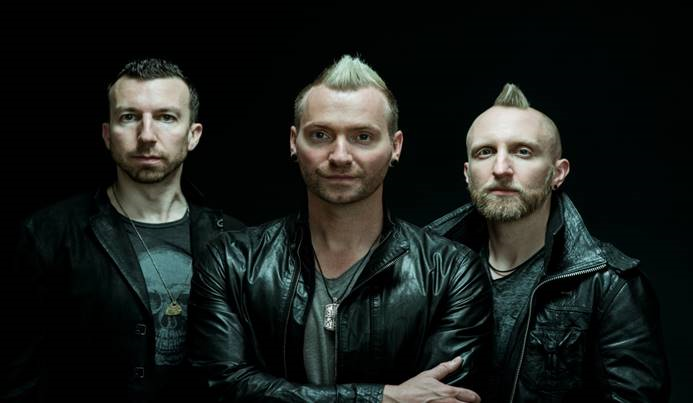 New single from upcoming "Exhale" album is the fastest charting song
@ Active Rock Radio in the band's history
Los Angeles, CA. (May 11th, 2016) – Adrenaline fused Rockers Thousand Foot Krutch have unleashed their first new music video in 3 years for "Running With Giants" ahead of upcoming hard driving new album "Exhale", set for release on June 17th.  The single is the fastest charting in the band's career at Active Rock Radio, already Top 25 and climbing.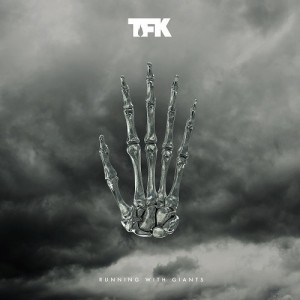 "I had gotten the idea a few years back of having an album called 'Inhale' showcasing the lighter, quieter side of the band that's always been a part of our albums, allowing us the freedom to dig deeper into that than we have before. And then to have an album called EXHALE that drops the gloves and dives even deeper into the aggressive side of the band. We didn't get soft on the last one, I promise!" says TFK front man Trevor McNevan. "It was always meant to be a two-part story."
The unapologetic, gate-charging lead single from the new album, "Running With Giants," which is available at iTunes now, captures the energy of EXHALE along with an assertive message for underdogs.
"In life, everyone wants to put you in a box, and label you, but your value or success doesn't depend on what others think of you," says McNevan. "Follow your own convictions, dreams and inspirations, and don't be afraid to step over your fears. The faith steps in our lives define our journeys, and that's what this song is about", says McNevan. "We wanted a video that could add to and continue blazing down that path destroying anything that gets in its way."
"Running With Giants" follows two consecutive Top 20 Active Rock hits ("Untraveled Road," "Born This Way") from OXYGEN:INHALE.  The song debuted @ #38 on the Active Rock Radio charts and has been steadily climbing each week, currently @ #25.
Taking the fan favorites and new songs on tour around the globe, TFK's McNevan, along with bandmates, bassist Joel Bruyere and drummer Steve Augustine, recently returned from their third tour of Russia in as many years and will be featured at major US rock festivals this summer, including first-time mainstage performances at Monster Energy Carolina Rebellion and Rocklahoma fests. TFK's summer co-headline tour will be announced soon, with all the latest festivals and schedule updates available now at www.ThousandFootKrutch.com.
About Thousand Foot Krutch:
Ontario, Canada-bred TFK has been a continuously escalating highlight reel since their formation in 1997. With over 1.1 million albums sold, ten Active Rock hits, numerous soundtrack slots, plus a massive presence in professional sports, the group has literally infiltrated every facet of pop culture. Continuing to receive ongoing ESPN appearances, as well as various NASCAR, MLB, NHL, WWE, NCAA and NFL airings (including the 2010 Super Bowl), TFK has songs featured in EA Sports' NHL 2010 and 2013 video games and tallies about 30,000,000 monthly views in combined streaming across all of YouTube. Just since going independent in 2012, TFK has sold an astounding 350,000 albums, a million singles and garnered 54 million streams.
Stay in Touch with TFK:
Facebook: http://www.facebook.com/thousandfootkrutch
Twitter: http://twitter.com/officialtfk
Instagram: https://instagram.com/officialtfk
Bands In Town: http://www.bandsintown.com/ThousandFootKrutch
Google +: https://plus.google.com/+tfkofficial/videos
Youtube: https://www.youtube.com/user/tfkofficial
iTunes: https://itunes.apple.com/us/album/running-with-giants-single/id1082227380
Source: No Problem Marketing