FOR BEST BLUEGRASS ALBUM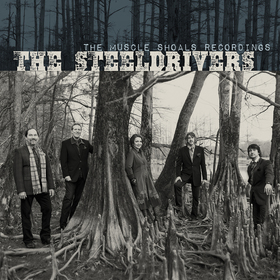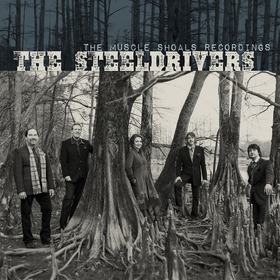 NASHVILLE, Tenn. (December 7, 2015) – Nashville powerhouse group The SteelDrivers received a GRAMMY nomination for Best Bluegrass Album for The Muscle Shoals Recordings, marking four career nods for the group. The critically-acclaimed album, released June 16 on Rounder Records, debuted at #1 on Billboard's Bluegrass Chart and achieved the highest first-week sales in the band's history.
"What a great early Christmas present. We are honored and thrilled to say the least for this recognition. TMSR represents our desire to continue to push ourselves as a group and bring a fresh perspective. We are a scrappy bunch of players that love what we do and send a hearty congrats to all the nominees," says fiddle player, vocalist and songwriter Tammy Rogers.
The Muscle Shoals Recordings is the fifth release from The SteelDrivers, made up of Richard Bailey, Mike Fleming, Gary Nichols, Tammy Rogers and Brent Truitt. The four-time GRAMMY nominees produce "uneasy listening" music, a unique blend of bluegrass and soul that has inspired praise from critics and audiences for years, and The Muscle Shoals Recordings is no exception.
"The group has rarely sounded more focused or passionate." Hal Horowitz, American Songwriter
"The aptly-named The Muscle Shoals Recordings reflects the same soul and blues ache so evident in the town made famous by Wilson Pickett, Otis Redding, Aretha Franklin and the Staples family, among many others." Suzanne Cadgene, Elmore Magazine
"You can call it power-bluegrass or country soul, but whatever you call it, Nashville's SteelDrivers have bushels of it." AD Amorosi, Philadelphia Enquirer.
The winners will be announced on February 15, 2016 at the 58th Annual GRAMMY Awards.