'Audiodacity' and 'Aftershocks'
by Brian McKinny
Many guitarists have attained legendary status throughout modern musical history. Some are gone forever but not forgotten — Jimi Hendrix, Danny Gatton, "Dimebag" Darrell Abbott, Duane Allman, Stevie Ray Vaughn. Thankfully, others are still with us — Eric Clapton, David Gilmour, Steve Vai, Jeff Beck, Paul Gilbert, Eric Johnson, Jimmy Page and Richie Kotzen — to name a few. The number of guitarists out there today who claim these legendary players as major influences are staggering. However, very few of those guitarists can ever hope to achieve anything approaching the skill and style of those whom they have claimed as their musical influences or inspiration for doing what they do — playing the guitar with amazing skill and aplomb.
Glenn Proudfoot, an Australian guitarist/singer, is one of those rare individuals who approaches the skill and style, and in some cases, surpasses the technical skill of the ones he claims as his influences and inspiration There are so few guitarists out there that can do such justice to the masters he claims as his inspiration, and his playing style, technique, and sheer talent is deserving of our admiration and attention.
He has played with many different bands, most notably the eastern-European eclectic prog-rockers, Pražský Výběr and Melbourne, Australia's own Electric Mary. Both bands are powerhouses in their respective countries, having played to millions of people throughout Australia and Europe. But Proudfoot is a powerhouse all on his own.
Currently, he is the driving force behind the newest group to make waves in the heavy metal scene down under, The Nerve, which has just released its first release, "Audiodacity" and has embarked on a series of targeted tours of Australia to support the new album.
I was able to catch up with Glenn Proudfoot after his return from his home in Prague, Czech Republic, to his native Melbourne, Australia, as he finishes up recording and mixing work on a project with Michael Kocáb, Billy Sheehan and Virgil Donati, on their upcoming album, "Aftershocks," slated for release in February 2014.
We spoke at great length about everything — from how he got his start as a guitarist, his groundbreaking solo work, what it was like for him to play in front of huge crowds in Europe, the gear and guitars he uses, to his latest obsession and newest band out of Melbourne, The Nerve.
McKinny: Where did you grow up? Was music important in your family life?
Proudfoot: I grew up in rural Melbourne. I went to a primary school whose entire population was just 60 kids. I'm one of six children in my family, and I'm in the middle — I have three brothers and two sisters. I come from a non-musical family, but we all are music lovers. Nobody plays an instrument, except me. Ever since I can remember, from about four years old, I was just infatuated with the guitar. It was something I was always incredibly drawn toward, and I remember that my parents bought me a ukulele when I was little, and I'd run around the house playing all the time.
We didn't have any money, which is why my older brother left school — I was about nine — and he started working a job in a factory. One day, he came home with a guitar he had bought me as a gift with the money he had earned with one of his first paychecks. He had bought it from someone at his factory. I was 10 when he gave me that guitar as a gift, and Australia was all about AC/DC, and oddly enough, the guitar he bought was an SG copy. I thought, "There is a god," because my brother doesn't know jack shit about guitars! Luckily, he happened to buy a really cool one. So, from that time on, I got serious about learning to play.
In the beginning, I didn't really have anything to learn from — no music books or lessons, so it was all about listening to the radio or playing records and learning from those. It wasn't until one of my brother's friends came over and started showing me some chords that I really started to understand the basic mechanics of it as I learned to play by ear. Pretty quickly, I could play a lot of stuff, but I still didn't understand any theory behind it or how music was created — it was all quite mysterious to me at the time. I started hanging out at guitar shops, making a nuisance of myself and talking to people, learning what I could.
Later on, the brother of a friend at school started teaching me. I took lessons from him for about six months or so, and that was really great. It wasn't until I was 17 that I went to a proper teacher. His name was David Herzog, an incredible guitar player and studio musician here in Australia. He was important to me for filling in the gaps and encouraging me on my path, because technically, I was just too far developed to go back and start at the beginning. David gently pushed me in the direction of understanding how all these different scales were formed and what was possible with them. He's still a major influence on me, a sort of musical father figure, and we still keep in touch.
McKinny: Before you started to break out into your own, you had a "day gig," such as guitar instruction, as so many musicians do to make ends meet. How did the transition to full-time musician change your approach and attitude toward music?
Proudfoot: Being a musician, you have to diversify yourself, but at this stage in my career, I guess I'm pretty lucky, because I was playing with a really big band in Prague, and I've just started a new solo project with Michael Kocáb, the singer from the Czech band, Pražský Výběr, bassist Billy Sheehan and drummer Virgil Donati, so I'm in a position where I have record deals, and I can play when and where I want.
In my earlier career, there were stages where I'd have to teach or do gigs that I really didn't want to do — it's just part of being a musician. The most important thing to me right now is writing and composing. I'll do whatever I have to do to continue to make that happen as a full-time musician.
McKinny: The person responsible for exposing me to your body of work is our mutual friend – photographer, videographer, producer, and director, Ian Ritter. I'd be interested to hear about his contribution to your work, and your opinion of how important it is to surround yourself with quality people like Ian to advance your own musical vision.
Proudfoot: Oh yeah, Ian's a good mate. I love the guy. We've done so much work together. That is one of the most rewarding things for me, because it's a good measure of how you're progressing as a musician or even a human being. It's about the quality of the people around you who support you and believe in you and what you're doing. Ian is a great supporter and friend. His work is inspiring, and I appreciate the support he has shown me for my music with his friendship, as well as his video and photographic works. So I feel extremely blessed to have such an amazing group of people around me. Ian goes way beyond all the time and really cares about how everything is represented … He's an amazing guy. Those kinds of friendships you can't put a price on.
McKinny: Speaking of surrounding yourself with good people, what are the criteria you use to choose the musicians with whom you play on your solo albums? Is there a philosophy behind how you pick musicians for your solo projects?
Proudfoot: It depends what the project is. With this new project in Europe with Michael Kocáb, one of the biggest rock stars in Europe — after we wrote the music, we started to develop ideas of who we wanted to get to play — the best drummer, the best bass player. That's what we set out to do. But with my own instrumental albums and "Animal," my latest solo album, I prefer to work with younger musicians who are really passionate and keen about the music. I like to give younger guys an opportunity.
I can work with pretty much any musicians I want, but at the end of the day, it's hard to get them to commit because they're probably playing on so many other projects, and scheduling is a nightmare. I remember the struggles I had when I was younger, because I would often think "I wish some prick would give me a fucking shot!" And so I've learned that lesson, and I give young guys their shot through working on my solo works.
McKinny: How did you end up being tapped to play lead guitar for the Prague progressive rock band, Pražský Výběr (Prague Selection)?
Proudfoot: Pražský Výběr has been around for a long time, and under Soviet communism, they had all kinds of problems because they weren't allowed to play the kind of rock music they played. In spite of that oppression, they became a big underground band and had a huge following.
The hold that the communists had over the country was absolute. The drummer who had just joined the band at that time was very young, around 20 or so. He actually fled the country to Austria; he was held in a sort of refugee camp there. He eventually made it to Australia, but it took him about two years to make the trip. By that time, revolutions had started to happen in eastern Europe, and the revolution movement happened in the Czech Republic in 1989/90. So he was only in Australia for about six months before the revolution happened and the borders opened. Anyway, by the time he got to Australia and lived here in Melbourne for those six months, he really loved it, and he continued to live here.
Around 2006, I was playing with a famous rock singer here in Australia who had met this drummer, Claudius Kryšpín through playing gigs in the Melbourne area, and he said to Claudius, "You've got to check out this guitar player who I'm playing with, he's amazing."
We ended up running into each other one day, and I had a DVD of me playing this ridiculous solo, so I gave it to him to check out. He ended up taking it with him back to Europe and showing it to his bandmates, saying "You've got to check out this fucking kid, he's off his head!" Michael (Kocáb), the singer, was very impressed. So much so, that he said, "Come and play on my solo album," and he flew me over to Prague. So I did that, and he loved what I did on his solo album so much that he asked me to come and play in the band Pražský Výběr as well. So that's how that came about.
McKinny: What can you tell me about your latest solo album, "Animal?"
Proudfoot: That started through a producer I had worked with in Melbourne, Peter "Reggie" Bowman. We've done a lot of work together. I actually met him when I was playing with another well-known Australian band, called Electric Mary. I came in to do an album with them in his studio, and we had a real connection. He's had a huge career in Australia, and he's also worked for Robert John "Mutt" Lange in America, producing and mixing. He pulls really great guitar sounds out of me. I did The Nerve "Audiodacity" album with Peter as well; he was heavily involved in that project.
As for the "Animal" album, I just sent him a heap of demos and said, "What do you think of these?" I sent him 16 songs, rough sketches, and he said, "Yeah, let's do it!" Then, we went into the studio, and we wrote the album together, which was a really cool, organic process, especially from the guitar point of view. With instrumental stuff, every note is composed — I'm very conscious about melody and all that kind of stuff, even though the parts I might play are really fast, it's not as if I'm just randomly shredding out there. Everything is really thought out.
With this album, I wanted to be able to let fly with my playing, to be as expressive as I could be with my solos, and that's the way it developed. And, the new thing for me was singing. I was a bit nervous, concerned about it, but Peter said it was great, and I trust the guy, you know? If it were shit, he'd have said it was shit!
It's a good representation of where I was then, because we did the whole album really quickly — I didn't have time to mess around and reflect on it too much, thank god! I actually listened to it for the first time with a friend in its entirety a few days ago when I was in my car, and I remember thinking, "Wow, man! That fucking rocks! Pretty cool!"
We plan to do a second instrumental album really soon, but that will keep developing. In the middle of next year, I'll start to plan a tour, which hopefully can span various continents, but it will be a mix — more like a Stevie Ray kind of vibe, where I'll play both instrumental and vocal tracks.
McKinny: Tell me about your new metal band, The Nerve, with Lucius Boric, Ezekiel Ox and Davarj Thomas. How did this band come together, and what kind of audience are you targeting with your new album?
Proudfoot: I met the singer, Ezekiel Ox, about 10 years ago. He was singing with a band called Full Scale, a very popular, young band from Australia. I watched him — he's the most incredible front man I've ever seen — and said, "I've've got to work with this guy sometime." But things happened, as they always do. I went to Europe and did what I did there, and Zeke had some other bands during that time as well … The timing just wasn't right.
So, while I was in Europe four years ago, I really wanted to get in touch with this guy — we had hung out a couple of times — we were friendly, but weren't really friends then. We knew each other through mutual friends, and occasionally we would run into each other. I ended up getting in touch with him and told him I was very interested in working with him. He was very keen on the idea, but the distance between us was more than a little problematic. But as luck would have it, I ended up coming back to Australia a couple of years ago, and since we were both relatively free at the time, we finally sat down and said, "Okay, let's do this."
After making that decision, I went away and wrote constantly for this project while I was on tour with another band. Then three years ago, I came back to Melbourne into Peter Bowman's studio, and laid down about 20 tracks I had written. I played the bass, programmed the drums, did all this stuff and laid down all the riffs, and then we got Zeke in and he just started to do his thing on vocals, and we reconstructed the songs as we went. The album's taken over two years; we've toured in the meantime, but the album is finally being released.
All the musicians in this band are at the top of their game. It had been difficult to get everyone together in the same spot at the same time because of distance and schedules. I was touring in Europe, while the other members were doing their own things, and we felt there was no great rush to get it finished. But now it's perfect timing, and it's finally done and available to the public.
It's a project that I've always wanted to do, because I knew that Ezekiel and I are both very intense live, and that intensity and chemistry was something that I wanted to capture. Everyone in the band has been part of a very well-known Australian band at one time or another, so obviously there's an immediate curiosity and following built into it — we've been lucky in that regard, but we still have to do the hard yards, but we have a lot of opportunities open to us because of our past bands' successes.
We've started our Australian tour in support of the new album, and we'll be going everywhere except the Northern Territory and Tasmania — we'll be playing in Melbourne, Brisbane, Sydney, Adelaide, Perth and all the small towns in between.
McKinny: Where did you record this debut album, "Audiodacity" from The Nerve?
Proudfoot: The drums were recorded in Sydney at a different studio and were recorded and produced by the drummer, Lucius Borich — he's a big name over here, an amazing drummer. All the production, engineering and mixing were done in Peter "Reggie" Bowman's studio in the countryside outside of Melbourne. He's been an integral part of this project. Lucius is based in Sydney, and he has his own studio there. It wouldn't have been possible without him, so once I had confirmation from Zeke that we were going to do this, Peter was the first person we went to and asked, "Do you want to be a part of this?"
I'm very particular about who I work with, and Peter is the Rick Rubin of Australia — everything is old-school with him, and he pulls the meanest, rawest sounds, nice and live. He's just incredible.
McKinny: Let's talk a bit about your gear. I recently saw an advertisement on YouTube that you did for Victory Amps, a U.K. specialty manufacturer. What made you decide to endorse their products?
Proudfoot: The manufacturers have been friends of mine for quite some time, and they told me about a new project they were working on about a year ago, and I was lucky enough be flown over to their U.K. facility recently, and they put me in a room full of all these beautiful, incredible-sounding amps. They sent me a rig, and I took it into the studio. They're really classic Brit-sounding amplifiers, with some modern touches — but they're still all valve. Don't say "solid state" to me, man!
Prior to using the Victory amps, I used a lot of amps from this wonderful Australian company called Ulbrick. They're all hand-wired by a local guy in Melbourne, and their amps are great, also. But I'll use the new Victory amps for the new solo instrumental album, so I'm really looking forward to getting them into the studio — the new Victory amps are all hand-wired, too. I'm having a new rig shipped from the U.K. to Australia now, and it'll be awesome to get into the studio with it. The Brits make incredible amplifiers, they always have.
I'll be touring with the new Victory V100 amps with The Nerve as well. Each one is a dual-channel amp, with a built-in gain boost on both channels. It has two effects loops, one for each channel — dirty and clean. It's a spin on an old Marshall amp, but the things that you used to get modified on your JMP have been done and put into this amp. Things like the master volume you use to boost your solos, your effects loops — I never use effects loops in my amp anyway — I tend to be quite old-school with my sound; I don't use too many pedals or anything like that. I like to keep it as simple as possible, but it's great to have the options if you do find yourself in a situation where you need them, particularly when you're in the studio. That's when I use all the aspects of the amp, that's when I'll put it through the ringer.
These particular amps have such a beautiful, crystal-clear, clean sound. It's something I've always struggled with in the hand-wired stuff I've used before. The clean sounds tend to get a bit too harsh; it's very hard to get sound crystal clear and clean. When you drive these classic, hand-wired amps, that's when they really come to life. They're meant to be played, driven hard.
When I went there to try them out for the first time, I took some pedals with me that I normally would use all the time, but I didn't end up using them. I was just like, "Wow! This thing does it all!" I'm looking forward to getting them into the live situation, because it's one thing to be in a room or in the studio with an amp, but being on stage with an amp is another thing, entirely. In addition to their incredible sound quality, they're a really beautiful amplifier — the overall aesthetics of the design. They're just so damn sexy!
McKinny: What can you tell me about your guitar? That Stratocaster looks like it's been "ridden hard and put away wet," so to speak.
Proudfoot: Well, I've had that guitar for a very long time. I had bought a Telecaster, which I liked. I had it about a month, but tonally, I found it a bit too honky for the sound I was looking for then. I was walking past a guitar shop one day in Melbourne, and I saw this Strat in the window. It was originally a "Strat-Plus," my guitar, a model Fender had made in the 80s — I think it was released in 1987. It was a classic Stratocaster but with more of a modern "skin" on — it had the Lace Sensor pickups, it had the Wilkinson bridge, Wilkinson roller nut with the graphite saddles, and it was kind of like more of a modern string, you know? It really caught my eye. It was second-hand, obviously, and I went into the store and just had a play of it. I got talking to the guy and asked him if he'd be interested in doing a swap for my Telecaster, so he agreed, and I got this guitar.
Unfortunately, it was canary yellow, which is why he was so happy to swap — because no one wanted it! Canary yellow may have been a popular color in the 80s, but not so much after that … But I really loved the feel of the neck, and it has 22 frets. The Strat-Plus copped a lot of shit because of the Lace Sensor pickups, which are very different beasts from the traditional single-coil pickups. They're still a single-coil type, but they're very quiet and have a lot of noise-cancelling stuff in them, and it's a very different sound, so people didn't really like the pickups very much. If you see an old Strat-Plus kicking around today, it probably had its pickups replaced.
From the design and playability point of view, for me it's one of the best production guitars ever made. It's still my favorite guitar to play. It was my only guitar for a very long time, and I've played thousands and thousands of shows on it, and if I don't have it with me, I feel naked. I just don't feel comfortable without it around, even though I have many others now to play with.
McKinny: What do you use to achieve the overall sound that you want?
Proudfoot: I have a pretty old-school approach, meaning that I use valve amps and a couple of pedals, and I tend to drive my amps pretty hard. I slam my amps with pedals. For example, I use a tube screamer-type hand-made pedal by Dave Ulbrick, the guy in Melbourne who also builds amps. I also use one of his boost pedals, which doesn't have a lot of gain on it, but it slams the amp as just a really clean signal booster. It's great for when I'm playing leads and need that little extra oomph. If I roll the volume back, I can have it clean. If I roll the volume up, that's where it starts to get dirty, and from there, I use the pedals.
I don't use amps that have a lot of gain, but to get the sound I get, you've got to wind them up a bit. That's basically how I get my sound for playing live and in the studio. Even though a lot of my sounds are really heavy, they all still come from a really organic source — valve amps and a couple of pedals, and that's it.
But if I'm doing, say, videos for magazines, I'll use a completely different approach — I might just go direct, or use something that requires much less power.
Author's note: At this point in my conversation with Glenn Proudfoot, his producer on The Nerve project, Peter "Reggie" Bowman came in and joined the conversation. We talked about the next project to come out of Proudfoot's creative collaborations: an album that Bowman is producing and engineering called "Aftershocks," with Czech vocalist Michael Kocáb, American bassist Billy Sheehan and fellow Australian, drummer Virgil Donati.
McKinny: Do you record rhythm tracks — drums and bass — in an analog format and then transfer that to a digital medium before tracking other instruments and vocals, or do you do it all in a digital format?
Bowman: Well, I'd love to have the luxury of doing that, but it really depends on the project and situation. With the new sort of dub-metal stuff that I'm doing, you can't get into that process because a lot of that is written on the board, and everything has to remain somewhat organic, so you can mess with it. For a lot of the metal records I'm doing now, we'll put down five drums parts. That might sound weird, but you actually print the drums, like in a normal format — you take the drums, the bass, the rhythm guitars, then maybe the vocals, the lead guitar, and then you add the "fairy dust."
But the reality of the process now — because of the way it works, and it works so well — is the riff is king. You really have to nail that riff down, and once you establish the riff and embed it into the track, you can come back and re-track the drums to the guitars and to the riff. The drummer gets so much more of a sense of the dynamic of the sound pressure of the track. So you're not second-guessing things like hi-hat lengths, how hard you hit the drums or whether or not you need to stay right in that 16th roll for the entire dynamic. So you actually get a chance to do a lot more composition inside the recording process, if you keep replacing things until the track is "cooked."
At the end of the day, there's no real hard-and-fast rule for the way we do it, especially with the stuff that Glenn writes, because it's very modal — his solo stuff is fairly linear, so you really need to be flexible in the recording process to make sure that the idea, or the essence of the handshake, if you like, goes from start to finish, which is the solo guitar or the main vocal. You need to support that all the way. You'd be hard-pressed to try and track that on tape and get the composition perfect from head to toe if you're a drummer, that's for sure.
McKinny: When will it be ready for release?
Bowman: We're hoping to master it in the next couple of days, and then I'll take the boys out to 2Acre Studio, which is where we master with a guy called Cam Mitchell. He and I have been working together for too long now, and we've got this really cool relationship, because normally what happens is you mix and master, and then you hear the mid-sides (panning) changes working, the enhancements and the compression, and all of a sudden it's like, wow, the overheads are really loud, or there's a lot of sizzle on the guitars.
Any number of things can happen that you start to hear during mastering, and by this time, you can't change it. You're mastering, that's it! The best you can do is to put a band-aid on it. I've worked a lot with Cam and Scott Hull at Master Disk and have gotten to know a lot about what Scott does, and so I've tried to get Cam to adopt the same sort of the methodology. With a small change half way through a mastering session, I can turn around and say, "No. I'll go and remix the song, so that you can get the master perfect."
Rather than put a band-aid on the master, we're able to keep the generations of mix happening so we can get the master to be exactly what we want. I think it's the best way to do it now.
I've sat in too many mastering suites with too many bands, going, "Oh, man, what's that going on there in the bottom end? And then not have the chance to change it. I've heard critics of well-known mastering guys go, "That ain't mastering, man. That's murder!"
And I think, "Fuck you!" A band of mine has worked for two years on this record, and then in one six-hour mastering session, it completely fucks the end result. So no, no, no, let's not do that! Let's make mastering part of the process.
It amazes me that it wasn't part of the process from the beginning, but I reckon it's a byproduct of musos who started out as just musos, and then with the "infidel at the desk" who told them what to do, and all that sort of stuff … And now, because of ProTools and all the rest of it, a lot of these platforms allow guitar players to be more informed about what the hell's going on, and being more involved and engaged in the creative process and not just leave it up to the engineers and the producer.
So now, they're taking control of that environment, and I'm a classic example. I'll really like the mix, and a guitar player will chime in with, "But why don't you do that in mastering?" So, I've got another guitar player who I've trained up as a mastering engineer! It's kind of great, the way it's morphed, but some of the old-school guys would probably have a heart attack over some of the things we do in here, and the way we go about it. But it seems like a logical workflow to me.
McKinny: If you could identify the most important aspect of learning to play guitar that you could impart to a beginner, what would that be?
Proudfoot: Definitely to find a great teacher. Especially for the young musician. It's a tricky question, because there are so many important aspects to learning to play the guitar, but I think if you can find a teacher or mentor with whom you can really connect, it's essential. My own career didn't really take off until I did that. I could play most things, but I didn't really understand what I was doing until I had someone who could show me the way, and put me on this path. I don't know where I would be if I didn't find him then.
Also, you've got to practice — there's no way to get around that. If you really want to be a musician, as with all things, you have to apply yourself, and you can't be lazy. There's no mystery behind what it takes to become a good musician or anything else in life. It all takes practice and dedication. Not everyone who plays wants to be a technical musician. I love plenty of guitar players and musicians who aren't technically proficient players — Keith Richards comes to mind, because I love his playing, but he's hardly what I'd call "technical." I know a lot of guitar players who spend as much time developing their sound as I do practicing. That's their way of communicating, you know. That's their sound, the vibration that they make.
There are different ways to spend your time, and I'm not saying that musicians need to spend their time just playing scales or learning how to play fast. Whatever your style or sound, you need to put in the hours — whether you put in the hours learning how to mix or record your music, or pulling guitar sounds, whatever you want. You have to apply yourself, and if you're young, find a great teacher, someone with whom you can connect, musically.
About the Author: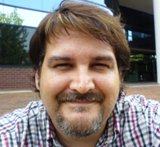 Brian McKinny is senior editor and writer for Music Insider Magazine. His music career spans over 30 years working as a professional drummer, singer, producer and drum technician. Brian has worked in California as the director and co-producer of the Bay Area Blues Society's annual Blues Awards show, a production assistant on 98.5 KOME's 'Blazy and Bob Morning Show', producing and playing shows in numerous live music venues with bands and artists on both the East and West Coasts.