Making it up as he goes
Teri Doty, editor-in-chief of Music Insider Magazine speaks with Greg Kihn
Since his first release in the 1970s, Greg Kihn (http://www.gregkihn.com) has made an impression in the music world, and continues to make other indelible imprints with other artistic endeavors to this day. In an almost 40-year musical career resulting in the release of eighteen albums that include chart topping hits, "The Breakup Song (They Don't Write 'em Like That), "Jeopardy," "Happy Man," and "Reunited," along with a second career as a successful novelist and a third career as San Francisco's #1 reigning morning man on KFOX FM Greg Kihn can't stop rockin', in more ways than one.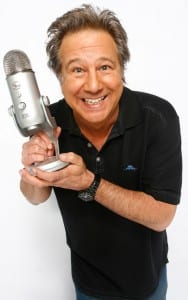 Music Insider Magazine: So, I'm going to take you back to the 80's for a minute. You released several singles and albums that made the charts back then. A few of your hit songs, one of them being "The Breakup Song" that hit #15 on the charts in 1981, and "Jeopardy" came in at #2, in 1983.  And now you've released a new CD called "Greg Kihn Band: Best of Beserkley 1974-1985;" Tell me about your new CD.
Greg Kihn: You know … I've made 18 albums going as far back as 1976, which was when the first one came out. So, I've been making albums forever. And most of them have been out of print for 25 years. Over the years I had always intended to get the rights to the master recordings back. That took me about 10 years.
Finally, I gathered them all together and took out one or two songs from every album and we put out the "Best of Beserkley." That's out now wherever CDs are sold. Or you can get it at , download it on iTunes or from any other place that sells downloads.  That was really fun because when I went back and listened to this material, most of it I hadn't heard in 25 years as it's been out of print. I mean these songs were done as analog two-track recordings. So, I went back and digitally remastered them all and I was blown away at how fresh everything sounded. We were so full of piss and vinegar when we were young; it was great!
MIM: I remember hearing "Jeopardy" and "The Breakup Song" on the radio when they first came out and those were some of my favorite songs. I think at that time, listening to those, I was probably getting into trouble. So those songs were very memorable for me!
GK: I think I was getting into trouble too! Those were some good "trouble" tunes!
MIM: So, after this CD, are you planning to release a follow up CD covering 1986 and on?
GK: As a matter of fact, last year we put out "Kihnplete", which is the post "Best of Beserkley featuring Joe Satriani on lead guitar, and those songs were 1985 to the present day. So, the new "Best of Beserkley" represents the early years of my career, from 1974 to 1985. Now we are planning to release each album, in chronological order, in the near future.
Now that I have the legal right to put them out, I just want to put it all out there … it's legacy building. This stuff has been out of print for so long, I just want to have a presence in the record bin, if you will.
MIM: How was it working with Joe Satriani. He is one of the all time greats.
GK: He IS one of the all time greats and was in the band for a couple of years, then he left to go do his solo career and now he's in Chickenfoot. But when Joe was in the band it was like having Jimi Hendrix in the band. The guy was off the scale great and every night he would blow our minds. I would watch him and he was the show. I was the singer, but I was watching him! We had a lot of fun together and made a lot of great music. I've been close with Joe over the years and we're still friends. I'm really happy for his success.
So now I plan to head down to LA to do some writing and then back for the first rehearsal of the Greg Kihn Band. It's our first rehearsal with a slew of original members in a million years. So I'm really looking forward to it and wouldn't miss it for the world. We'll rehearse few times before the reunion gig which is at the Catalyst Club on May 19th in Santa Cruz and then there's the 11th Annual Kihncert on July 14th, with Pat Benatar and Steve Miller The Kihncert is the Bay Area's Classic Rock Festival sponsored by my radio station, KFOX FM.
MIM: You're also writing books and short stories – Do I understand correctly that one of them is going to be turned into a screenplay?
GK: Yes, the screenplay I am working on is called "45 RPM." It's about the mafia in music business in early 1960's New York City. I really had a lot of fun writing the pilot show, as well as the whole first season. Hopefully, this will be a Showtime® series.  I envision it kinda' like the "Sopranos" with guitars.
MIM: So who would you cast in your movie?
GK: Oh gosh… I don't know. We need young, studly, good looking people to be the musicians, and then old, crusty dudes to play the mob guys, like Joe Pesci!
MIM: You can't beat Joe Pesci. "Goodfellas" is one of my favorite movies.
GK: See… we're right in the same pocket. I love that kinda' stuff. I love "Goodfellas," Casino," "The Godfather," and "The Sopranos," which are all my cup of tea.. So, I put the best of Rock and Roll and the best of the mob together and come up with "45 RPM." I think it's going to be a big success, because it's a mash-up of a lot of fun elements. The mob and Rock and Roll… what's not to love?
MIM: Besides being a writer, you're also an FM radio personality.
GK: Yeah … I do the morning show on KFOX FM radio  102.1 San Francisco and 98.5 in San Jose, (http://www.kfox.com) which means I gotta' get up at 4 am every day.  I've been doing that for 16 years and I swear to God, I don't know how I do it. I just get up every morning and don't think about it. I put one foot in front of the other and drive into San Francisco every day. I go across the bridge, I park the car and go up to the top of a big high rise to the penthouse and do the show.
I just want you to know that I never knew what I was doing when I started this radio gig. People say, "Gee, do you know what you're doing?" And I don't! I mean Teri, when I was a rock star; I was a rock star. I was just making it up as I went along. And when I was a writer, I was just making that up as I went along too. Nobody told me I couldn't do it… I just figured it out and did it. And it's the same thing with radio. For some reason, I do a morning radio show, but I don't even think about it, I just am myself. When you do radio, it's just a fun gig. You know as much as I, that it's just the love of talking to people. I talk to a million people every day. Think about that.
MIM: Are there some days you just want to tell people to shut the hell up?
GK: Oh my God, yes. This morning was like that!
Some days when the alarm goes off, you just don't want to get out of bed. You have to force yourself into the shower, force yourself into the car. And this morning it was a little drizzly, I'm driving in across the Bay Bridge… you know it's never easy going into the city. By the time I get to work, usually all of that negativity is gone and I'm thinking about what I'm going to talk about today. And I just have fun with it. I think the fact that I don't have a shtick; that I'm just being myself… that has added to my success and longevity. I'm just making it up as I go along.
MIM: Have you ever had a really horrible person call in?
GK: Oooh yeah. It happens.  You just gotta' be strong. It hasn't happened in years, but when I first started I had people calling up saying I was the worst DJ in the world and that kinda' stuff. But over the years, , it's become, for the most part, always really positive. You know, like I said before, I don't have an act or a shtick, and the listeners react to that; it's the honesty of my show that, I believe, is the most appealing aspect. We're not trying to pull the wool over anybody's eyes. You know, when I'm talking to other musicians and guests on the air, it's just fun and I enjoy doing it.  That comes across to the listener.
MIM: Well after 16 years, you're obviously doing something right.
GK: I can't believe I'm still around! I mean I sucked in the beginning. I've talked to other musicians who have tried radio and they can't do it. Eddie Money just got a job at an Atlanta station doing a morning show and he only lasted two or three months. Because most people just can't do it day in and day out. It's a marathon, it's not a sprint.
MIM: Are you planning on giving it up any time soon?
GK: I don't see giving it up any time soon. I love it, it's great for my cash flow and it's good for my karma that I do radio. Eventually though, my writing career will take precedent, I guess, because I'll get so old that I won't want to drive into the city and I'll just want to stay home and write all day.
MIM: Well getting up at 4 am to be at work sure doesn't make things easy.
GK: Today, I've already put in a 12-hour day.
MIM: Well I won't keep you because I know you're tired. I just wanted to say thanks for taking the time to talk. Keep me posted as to what's going on in your life and we hope to have many more years of Greg Kihn.
GK: Well, thanks a whole bunch Teri, I really appreciate it. It's been delightful talking to you and best of luck to you.