You would have to name a few of the biggest British bands to describe the sound of The Animation and their grandiose guitar-driven rock. Radiohead and Coldplay are two references that usually come up. The music is grand, with a maintained dynamic and accompanying keyboard sound. A melancholic euphoria runs through the music. Some have said it is what Keane "should" sound like. No one in the band would ever claim this though. The Animation know that they have only just begun and that the road ahead is long. The band radiates a secure sense of conviction that usually is hard to stop once it is set in motion. They are a well oiled machine live and win over audiences the first time they perform. And touring as much as possible is their goal.
The band is from Gothenburg on the west coast of Sweden and consists of Johan Hasselblom (guitar and vocals), André Bramwall (keyboards), Robert Carlsson (bass), Johannes Bramwall (drums). Three of them grew up together in the same neighbourhood, and two are cousins, so not surprising that they are so tight musically.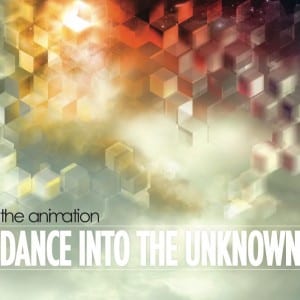 Their music blends the abstract with the literal and lyrics cover everything from personal life choices to global warming as heard on "Overboard", and the bands' own favourite "Lights Over The Sea" is about losing your partner in life when you are old. The live favourite "Shame" describes how ordinary people change and become jaded and blunt in war zones.
"We think a lot. Sometimes we wish we were more like Mötley Crüe, it would be a lot easier to make music videos", jokes lead singer Johan. "But even if we deal with dark issues there is hope and light at the end", adds André.
The debut album "Dance Into The Unknown" is produced by Henrik Edenhead. A renowned producer who has worked with Swedish stars such as Robyn, Teddybears Sthlm, and Dead By April, and has mixed albums for international stars such as Iggy Pop.