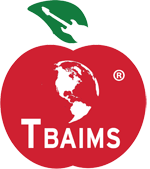 TBAIMS LLC has relocated into the Tampa Bay Area of Florida to start it's expansion taking advantage of the huge economic growth planned for this region of the Country. Along with invested interest by Bill Gates in development of the Tampa Bay area as well as being one of the first cities to have Google Fiber for the fastest internet provided, TBAIMS LLC recognized the opportunity to grow it's global footprint and help Tampa become the next music megasite comparable to New York, Nashville and LA.
As part of the growth, TBAIMS has just rolled out it's new website taking the music industry to the next level in terms of what it will be able to provide independent music artists by making their website interactive similar to Facebook and other social websites by providing forums and groups that can be started for any category related to the music and entertainment industry.
It is TBAIMS' purpose to provide a platform, both in a live venue and digital platform to help with
connecting these artists with the music, entertainment, TV and film industry including A&R's. In
addition, TBAIMS LLC has developed collaborations with the Mid-Atlantic Music Conference in North-
Carolina, the Launch Music Conference in Lancaster, PA and Landmark Events in Toronto and Montreal,
Canada. It will develop relationships with other festivals across North America and globall, providing
additional opportunities for it's growing family of artists, currently with a total of 133. TBAIMS has
also developed relationships with some of the top artist development agencies in LA, Nashville and
New York as well as some of the top vocal coaches in the industry to provide those artists that don't
meet it's higher standards to perform for them to help get them to that level provided they are willing
to invest in their music careers and are coachable.
One of the reasons TBAIMS is different than most organizations that do music showcases is the way
they screen and choose the artists to perform. They look at stage presence, how well they engage
their audience, ability to sing on key without the use of auto-tune, how well they promote on social
media and content of lyrical material. They do not accept any lyrical material that uses profanity,
promotes violence or defames women. It is their intention to be the "Disney" of music genres for the
masses.
TBAIMS will have three different derivatives from the brand; The Big Apple Indie Music Series (it's
orignal start), Tampa Bay Artist Indie Music Series and The Best Artist Indie Music Series which
will become the final name once successfully branded. More info can be found at www.tbaims.com