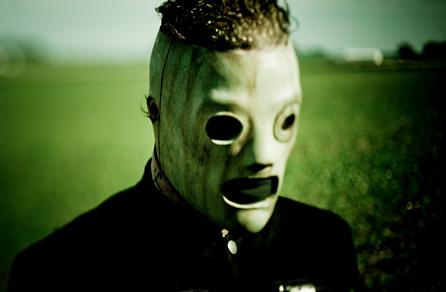 by Lauren Wise, Phoenix New Times
There's always been a connection between horror flicks and heavy metal, so it comes as sort of a surprise that it's taken Corey Taylor and Shawn M. Crahan of Slipknot this long to start a Living Breathing Films, a film and television production company aimed at creating "psychological dramas."
The duo joins Rob Zombie at the front of the metal/cinema pack. Zombie finally has started opening up about his upcoming film, Lords of Salem, and reportedly reavealed this weekend that, as an avid Philadelphia Flyers fan, he's writing, producing, and directing a movie about the team during the mid-'70s called Broad Street Bullies, which he is calling a "stranger-than-fiction sports tale."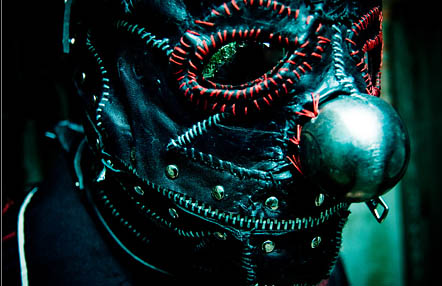 Taylor insists the idea isn't slasher flick/B-movie glory (not that there's anything wrong with that).
"We want to do psychological thrillers; we wanna do dramas," Taylor says. "We don't want our company to be pigeon-holed as a machine to create bad horror films. We want to do it all. We want to do it our way."
What might "our way" entail?
"Me and Clown have been threatening to get into the movie industry for quite some time," Taylor laughs. "That's really the only way to put it. We're just really big fans of the movies and art, and movies that stir something in you. He's the budding director and I'm the guy who is the fanatic, interested in the story and where it goes and character development."
Heavy metal and horror have a share a storied history. Both are extreme, the kind of platforms that appeal to the misfits and the adventurous. The dual art forms have indirectly and directly influenced each other drastically over the decades. Yeah, there's a heavy metal in horror movies, but what do you know about horror movies in heavy metal? There's a ton of songs based on splatter-fests. After all, your favorite hardass musicians is probably a horror fan.
A couple cases in point? " Red Rum" by Lizzy Borden (The Shining, obviously); "He's Back (The Man Behind The Mask)" by Alice Cooper (Friday the 13th Part VI: Jason Lives); "Dream Warriors" by Dokken (A Nightmare on Elm Street 3: Dream Warriors); "Godzilla" by Blue Oyster Cult; "Why Was I Born (Freddy's Dead)" by Iggy Pop; "Rosemary's Baby" by Fantomas; "Texas Chainsaw Massacre" by the Ramones. We easily could keep going.