VIDEO CONTAINS LIVE AUDIO AND FOOTAGE FROM RECENT EXCLUSIVE PERFORMANCE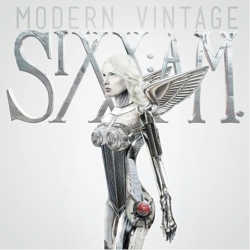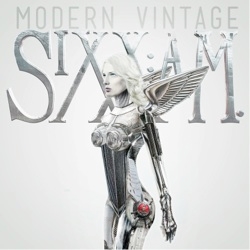 James Michael (vocalist, noted producer/songwriter), DJ Ashba (guitarist, also with Guns N' Roses) and Nikki Sixx (bassist, also with Mötley Crüe), collectively known as SIXX:A.M., released their third album MODERN VINTAGE on October 7th. 2014.  Their current radio single, "Stars," is quickly climbing the radio charts and has already hit #22 at Active Rock.
The video for "Stars" will make its debut on Fox News online today – find it at http://www.foxnews.com/entertainment/2014/11/24/exclusive-sixxam-stars-video-debuts-nikki-sixx-ready-to-tour-post-motley-crue/ .  Of the video, Sixx says "What's exciting for me about the STARS video is the fact that it is live. I think it shows the quality of the band's musicianship and a little snapshot into what we're about live considering we will be touring in April of 2015." The band recently announced their first-ever headlining tour, with special guests Apocalyptica, for Spring 2015 at their first live show in 5 years at iHeart Theater in Los Angeles.  Footage from the exclusive performance is featured in the "Stars" video and will give fans a glimpse of what to expect at the highly-anticipated shows next spring. Tickets are available at www.sixxammusic.com
MODERN VINTAGE, the album, that REVOLVER Magazine said  "lives up to its title by drawing heavily upon the songwriting values of the '70s rock era – specifically, the period's emphasis on punchy riffs and catchy choruses – while still managing to sound fresh and contemporary," will also be available on vinyl as of 12/15 – just in time for holiday gifts for fans of the band.  For more Sixx:A.M. holiday gift ideas and merchandise bundles go to http://sixxam.sandbaghq.com/
Sixx:A.M.'s previous two albums, THE HEROIN DIARIES and THIS IS GONNA HURT – both of which were accompanied by books of the same name – have sold over 600,000 copies and spawned 2 number one radio singles, "Life Is Beautiful" and "This Is Gonna Hurt".
Buy MODERN VINTAGE at http://smarturl.it/SixxAM_MVDLX