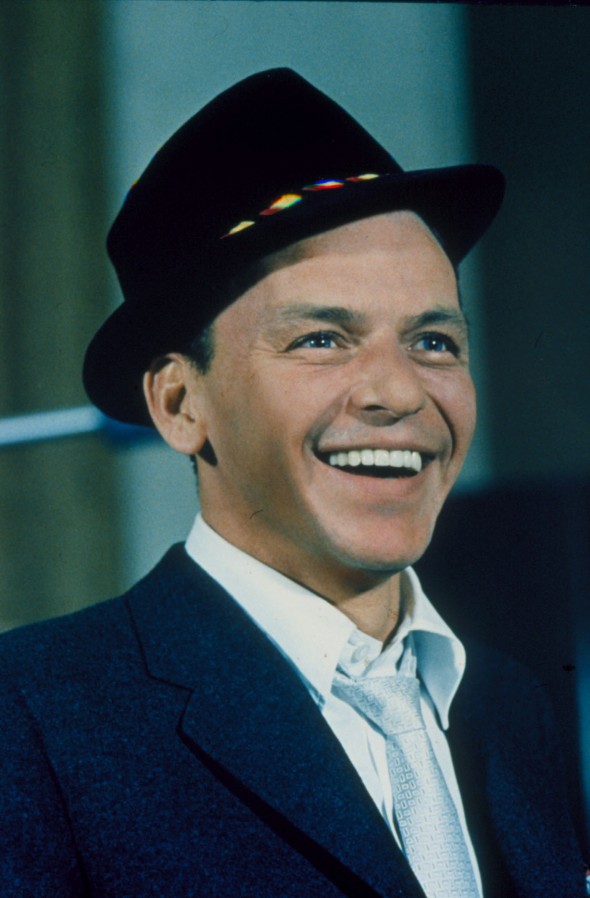 JUANES, SETH MACFARLANE
AND TRISHA YEARWOOD
ADDED TO STELLAR LINEUP FOR
"SINATRA 100 — AN ALL-STAR GRAMMY® CONCERT"
Music Stars Salute Frank Sinatra With Tribute Celebration Presented At Wynn Las Vegas; Broadcast On CBS, Dec. 6, 2015
ADDITIONAL PERFORMERS LINE-UP FOR "SINATRA 100 – AN ALL-STAR GRAMMY CONCERT" ON CBS
SANTA MONICA, Calif. (Dec. 1, 2015) — Two-time GRAMMY winner Juanes, GRAMMY nominee Seth MacFarlane and three-time GRAMMY winner Trisha Yearwood have been added to the list of performers for "Sinatra 100 — An All-Star GRAMMY Concert." They join previously announced performers Tony Bennett, Garth Brooks, Zac Brown, Harry Connick Jr., Celine Dion, Alicia Keys, Lady Gaga, John Legend, Adam Levine, Carrie Underwood, and Usher. The primetime special, presented by The Recording Academy®, AEG Ehrlich Ventures and CBS, honors the remarkable legacy of the legendary nine-time GRAMMY winner Frank Sinatra by celebrating the late icon's 100th birthday with a spectacular lineup of entertainers performing songs made famous by the Chairman of the Board. The live concert taping will be held Wednesday, Dec. 2, 2015, at Wynn Las Vegas Encore Theater. The special will be broadcast in HDTV and 5.1 surround sound on the CBS Television Network on Sunday, Dec. 6, from 9–11 p.m. ET/PT.
"This show is an amazing journey through Frank Sinatra's music, cast with some of today's greatest artists," said three-time GRAMMY winner Don Was, music director for the concert. "In paying homage to Mr. Sinatra's music and treating his legacy with the utmost respect, most of the artists will sing arrangements as originally crafted for Mr. Sinatra by giants Don Costa, Gordon Jenkins, Quincy Jones, and Nelson Riddle. It's going to be an incredible show!"
Among Sinatra's nine GRAMMY wins are three for Album Of The Year for Come Dance With Me (1959), September Of My Years (1965) and A Man And His Music (1966). Additional recognition from The Recording Academy includes a Lifetime Achievement Award, GRAMMY Legend Award, and 13 recordings inducted into the GRAMMY Hall Of Fame®.
"Sinatra 100 — An All-Star GRAMMY Concert" continues the tradition of previous Emmy Award®-winning TV specials presented by The Recording Academy, AEG Ehrlich Ventures and CBS: "Stevie Wonder: Songs In The Key Of Life — An All-Star GRAMMY Salute" and "The Beatles: The Night That Changed America — A GRAMMY Salute."
In close partnership with the Sinatra family, "Sinatra 100 — An All-Star GRAMMY Concert" is produced by AEG Ehrlich Ventures, LLC. Ken Ehrlich is the executive producer, Lou Horvitz is director, and David Wild and Ehrlich are writers.
In celebrating Sinatra's centennial, The Recording Academy explores his historical ties to the city of Las Vegas in this special feature (http://www.grammy.com/news/sin-atra-city-the-story-of-frank-sinatra-and-las-vegas) and offers an interactive infographic detailing his top songs covered by other artists.