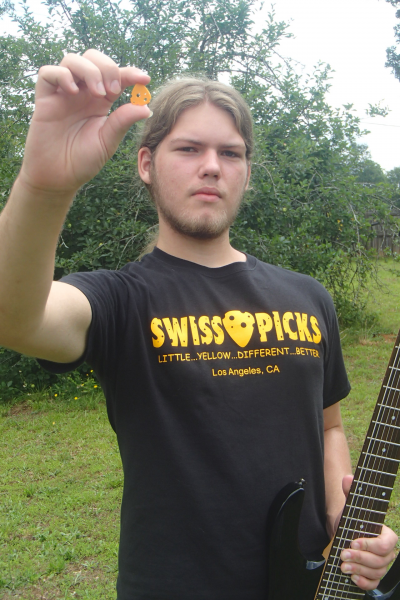 Hi, I'm Sims Cashion, I'm 15 years old, and I'm an independent musician.
I started playing guitar when I was nine years old, my dad had always played guitar then, which had got me into the idea of trying to play. I started out by playing music that all my family usually had listened to like KISS, U2, The Beatles. Later one I started to get into different kinds of music like, Jazz, Blues, Metal, and similar styles to those. I took jazz guitar lessons for almost a year when I was 11, which really helped my playing from a theory standpoint.  I am currently teaching guitar, and have been for the last 2 years.
My main influences would be: Sleepless Empire, Ænimus, The God of War, Caecus, Silence Lies Fear, and Neodeception.
I am currently endorsed by Swiss Picks.
Links to my playing: https://www.youtube.com/channel/UCvuA7mBpjHWumlSBnGGqcAA
https://www.facebook.com/sims.cashion
https://instagram.com/simscashion00/
Contact Information: (primary email) SimsCashion13@gmail.com, 864-356-6819, (secondary email) sims.cashion@Yahoo.com