Melbourne, Australia's 'Shadowqueen,' and their latest single, "Waiting On You."
by Brian McKinny
Australian female-fronted rock trio SHADOWQUEEN, consisting of Robbi Zana (Lead Vocals, Bass, Keys), Si Hopman (Guitar) and Alex Deegan (Drums)  have been building a solid following around their home town of Melbourne, Australia opening for bands the likes of The Butterfly Effect, Shihad, Bellusira, Floating Me, King of The North, King Parrot, and Electric Mary to name a few. In support of their debut album the band completed their first headline tour, 'The Queen's National Tour' taking them to Brisbane, Canberra, Adelaide, and Sydney.
The band's latest release is a menagerie of well-written, tight performances that run the gamut of straight ahead rock, some
The ostensible title track, "Waiting on You" is a hard rock, straight-ahead groover that gets your attention right from the start. Production on this album is top-notch, as are the vocal performances. Guitar duties are handily performed by Si Hopman, someone who is definitely comfortable being the lead in a power trio lineup, and that comfort level is apparent throughout the entire album. Guitar tones and grooves are well put to use on every track, but particularly on tracks, Open Your Eyes and Unconditional. The hooks are definitely infectious, and no more so than on Call My Name and Waiting on You.
Bass riffs are deftly handled by Robbi Zana, as she proves she's as good a bass player at throwing down heavy grooves as she is belting out some earth-shattering vocals. She has a sassy attitude and a sultry tone to her voice, and Zana really shines on the entire album, with personal favorite standouts like Sacred Ground – a funky groover that had my head bouncing up and down to the beat – and others like the sassy and fun song that's a sure hit single, Unconditional that make perfect use of her sexy, sultry voice.
The accompanying video to the track, Unconditional was filmed by Melbourne-based master photographer and videographer/director, Ian Ritter, and the video is incredibly entertaining, fun, and innovative as well, which is a pleasure to see in this day and age of crap video being dutifully released by artists because it is compulsory. This video is different – they actually had a plan, and had a helluva good time doing it.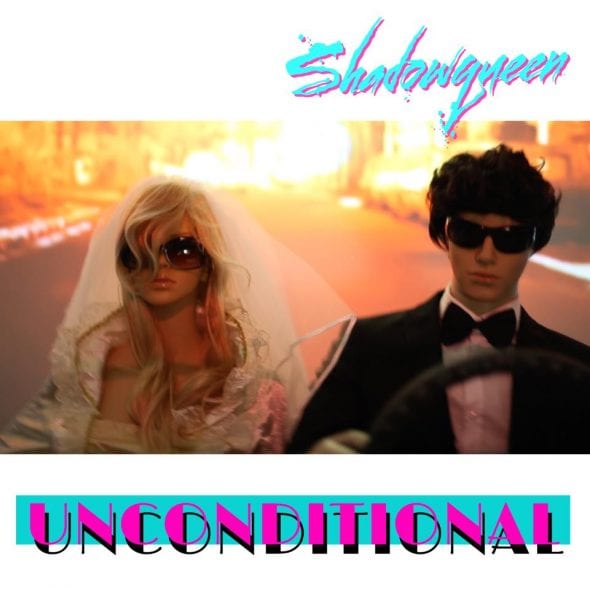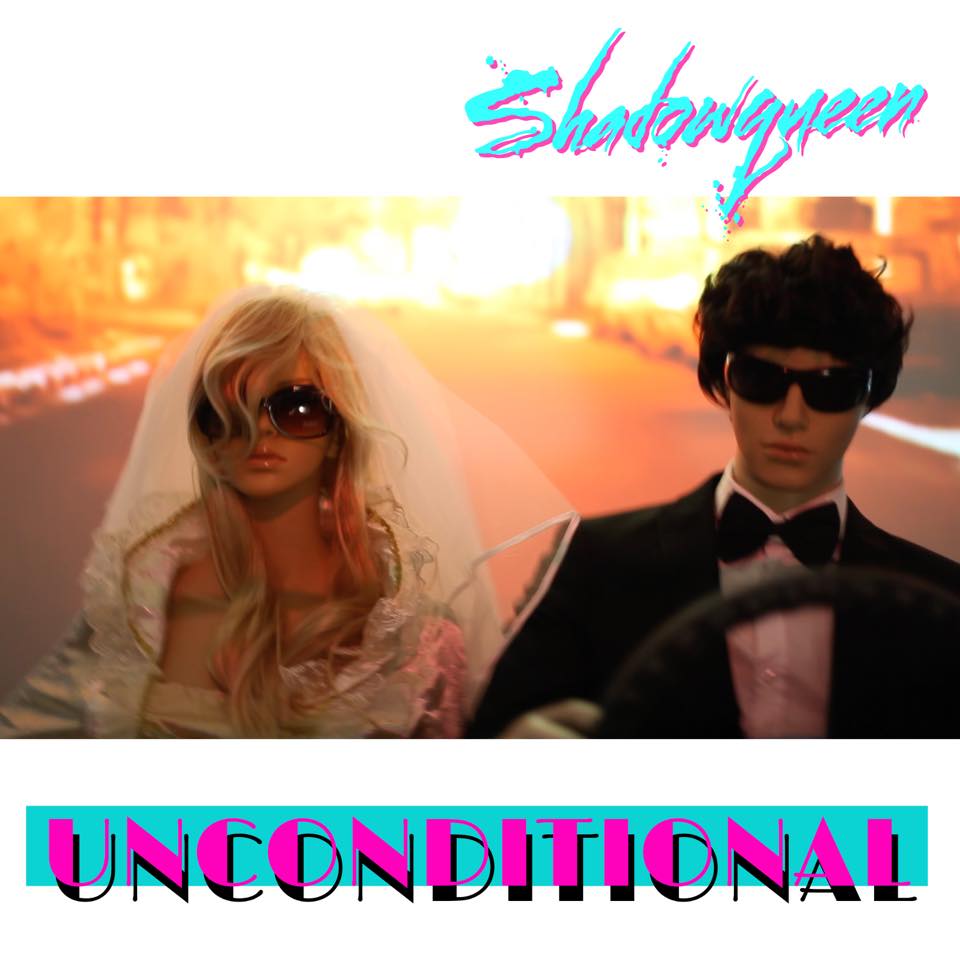 There are eleven tracks on this yet –but-soon-to-be-released album, and every track is a winner.  Drummer Alex Deegan is the silent partner in this endeavor, holding down the beat with some tasty, tight, and very dynamic grooves from behind his kit – he doesn't overplay parts, which is another thing you rarely see these days – a drummer who plays his part for the betterment of the song. You could say he's very Ringo-esque in that regard, albeit with a bit more gusto than old Ringo did back in his Beatles days…
Overall, I'd have to say that this sophomore effort of Melbourne's own, Shadowqueen is a rock-solid effort worthy of your iTunes dollar and every rock radio program manager's attention. Admittedly, there are very few female vocalist fronted bands that I am very enthusiastic about – call me a misogynist, I'm a bit old school… But this is a band that is a good band because of their female vocalist, as well as every one of the three members playing their parts equally well – the hallmark of a potentially great power trio in anyone's book. In the final analysis, I give this band and this release a hearty 8 out of 10 Skulls for a fine album that is a welcome addition to my music library and will be on my most played playlist.
You can find Shadowqueen on Facebook, on their website at www.shadowqueen.com.au or you can view their video channel on YouTube by clicking HERE.