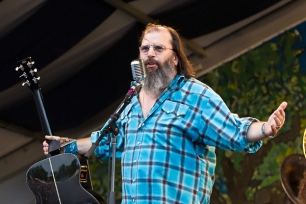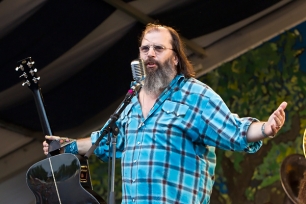 Tom Morello, No Age and Ben Harper will perform, Steve Earle lends support
"I'm thinkin' 'bout burnin' the Walmart down," Steve Earle sings in a video uploaded to his website this week. During the clip, the songwriter urges fans to attend Saturday's March Against Low Wage Jobs in Los Angeles, a rally expected to unite some 10,000 protestors against Walmart's planned construction of California's first neighborhood market store.
The incendiary lyric from "Burnin' It Down" – one of 12 songs Earle is recording in Nashville for his tentatively titled The Low Highway, due early next year – reflects the short fuses of those workers disenchanted with the retail giant's handling of employee pay, health benefits and lack of unions. While Earle will not attend the march because of his recording schedule back east, Tom Morello, L.A.-based band No Age, and composer Clifford Tasner of the Billionaires will perform. Ben Harper will sing one song with Morello, organizers with the Los Angeles County Federation of Labor confirmed Friday.
Read more: http://www.rollingstone.com/music/news/rockers-rally-against-low-wages-and-new-walmart-store-in-los-angeles-20120630#ixzz1zOWbCqln