NOVEMBER 7 & 8 IN LOS ANGELES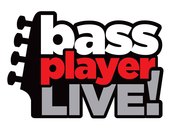 The artist list keeps growing for Bass Player LIVE! in Los Angeles on November 7 & 8, with newly added performers, presenters and clinicians including Robert Trujullo, Mike Watt, Steve Bailey, Rex Brown, Mike Inez and more.
Metallica bassist and Jaco film producer Robert Trujillo will be presenting a Bass Player Lifetime Achievement Award to Motörhead's Lemmy Kilmister at the Bass Player LIVE! Concert at Musicians Institute on the evening of November 7.
Earth, Wind & Fire bassist and 2008 Bass Player Lifetime Achievement Award recipient Verdine White will present a Bass Player Lifetime Achievement Award to Nathan East at the November 7 concert and awards show, to be followed by a set with Nathan and his all-star band, plus special guests.
Following the presentation of the late Louis Johnson's Bass Player Lifetime Achievement Award to Tommy Johnson, L.A. session ace Alex Al will direct an all-star tribute to "Thunder Thumbs" featuring guest bassists Bill Dickens, "Ready" Freddie Washington, Andrew Gouché, Andre Berry, and last year's Bass Player Lifetime Achievement Award recipient, Abraham Laboriel.
2008 Bass Player Lifetime Achievement Award recipient Mike Watt will make his long-awaited return to Bass Player LIVE!, joining dUg Pinnick, Blasko, Rex Brown, and Mike Inez in a Saturday rock panel at SIR Studios.
Elsewhere, Steve Bailey and Rhonda Smith return as SIR clinicians during the Saturday session, while Armand Sabal-Lecco makes his Bass Player LIVE! clinic debut at 4:30pm on Saturday. Additional appearing artists include BPL veterans Brian Bromberg, Nik West and Sekou Bunch, and debut appearances by Mocean Worker, Josh Paul, Hussain Jiffry and Tim Landers.
These artists will be joining the previously announced lineup that includes clinicians Tal Wilkenfeld, Ben Kenney, Juan Alderete, Chuck Rainey, Rickey Minor, Janek Gwizdala, Andrew Gouché, Nathan East, Bill Dickens, Mike Merritt, Hagar Ben Ari, Jimmy Earl, Bobby Vega and George Johnson, as well as appearing artists Stu Hamm, Jerry Jemmott, Phil Chen, Sean Hurley, Scott Reeder, Byron Miller, Oskar Cartaya, Bunny Brunel, Bryant Siono, Rufus Philpot, Tony Franklin, Steve Jenkins and Marty O'Brien.
The Bass Player LIVE! schedule of daytime clinics is as follows (subject to change):
Saturday, November 7
10:30-11:30 AM
Room A: Juan Alderete (sponsored by EarthQuaker)
Room B: Janek Gwizdala
12:30-1:30 PM
Room A: Rock Bass Panel with dUg Pinnick, Blasko, Mike Watt, Rex Brown and Mike Inez
Room B: Rhonda Smith
Room C: The History of Ampeg with Dino Monoxelos and Bobby Vega
Saturday 2:30-3:30 PM
Room A: Chuck Rainey
Room B: Andrew Gouché
Saturday 4:30-5:30 PM
Room A: Steve Bailey
Room B: Armand Sabal-Lecco (sponsored by Ampeg)
Sunday, November 8
11:00 AM-12 Noon
Room A: Bill Dickens
Room B: TV Bass Panel with Mike Merritt, Hagar Ben Ari and Jimmy Earl (sponsored by Elixir)
12:45-1:45 PM
Room A: Nathan East (sponsored by TC Electronic)
Room B: Turn It Up! Reflections on 30 Years of Amp-building with Mark and Dan Gooday
2:15-3:15 PM
Room B: Rickey Minor
Room A: Tal Wilkenfeld
4:00-5:00 PM
Room A: Louis Johnson Tribute with George Johnson, Andre Berry and Alex Al
Room B: Ben Kenney
Attendees can meet manufacturers and explore all the latest gear. The 2015 Bass Player LIVE! Gear Expo includes Acoustic, Aguilar, Ampeg, Ashdown, Bass Strings Online, Beat Buddy, Bugera, D Lakin Basses, D'Addario, Darkglass Electronics, Dr. Rockmore's, Dunlop, EarthQuaker Devices, EBS, Eden, Elixir Strings, Ernie Ball/Music Man, ESP, F Bass, GHS, Hofner, Hoshino/Ibanez, Kala U-Bass, Ken Smith, Kiesel, LaBella, LoPhat, Luthiers Access Group, Mayones Guitars & Basses, Mesa Boogie, MTD Basses, Musicians Institute, N.S. Design, Paul Reed Smith, Red Witch, Roland/Boss, Spector, Sukop Basses, TC Electronic, TecAmp, Tech 21, Tensor Basses, Trickfish Amps, Tsunami Cables, Wampler Pedals, Wayne Jones Audio and more.
For a complete list of this year's clinicians, concert performers, appearing artists and exhibitors visit www.bassplayer.com/live.
Tickets are on sale now at https://bassplayerlive2015.eventbrite.com. Both single day and weekend packages for the Bass Player LIVE! clinics, exhibits and All-Star Concert are available and priced as follows:
SIR Studios day pass for Saturday OR Sunday – $37.50 plus fees
SIR Studios Saturday & Sunday pass + concert – $57.50 plus fees
Note: Each day pass purchase includes a complimentary subscription to Bass Player magazine.
The Bass Player LIVE! clinics and exhibits at SIR Studios in Hollywood will be held Saturday, November 7 from 10:00 AM-6:00 PM and Sunday, November 8 from 10:00 AM-5:00 PM. Doors open at 7:00 PM for the November 7 concert at Musicians Institute and music begins at 8:00 PM. Bass players and musicians of all ages, levels and styles are invited to attend.
www.facebook.com/bassplayermag
About Bass Player Magazine
Owned by NewBay Media, Bass Player Magazine is the deepest source of inspiration, information, and instruction for players seeking mastery of the low end. In print, online, and in person at Bass Player LIVE!, Bass Player is at the core of a dynamic and diverse musicians' community. After more than two decades of delivering spot-on artist interviews, product reviews, and music transcriptions, Bass Player influences the musical growth and gear choices of more bassists than any other competing media network.
About NewBay Media
NewBay Media is positioned at the center of the world's most dynamic industries–Music, AV/Pro Audio, Consumer Electronics/Gaming, Video & Broadcast, and Education. We connect and inform millions of constituents in these industries through our award-winning content, integrated media capabilities, and high-profile network-building and informative events. NewBay proudly serves some of the broadest BtoB professional and music enthusiast communities in the world through over 60 print and digital publications, 100 integrated web and mobile applications, 75 conferences and conventions, custom marketing services and e-commerce capabilities.