Hailing from Sunderland (UK), Rayne are an emerging alt/rock/indie trio who deliver an epic rock sound with stadium sized choruses. The anthemic songwriting skills of Rayne have drawn them comparisons to bands such as 30 Seconds To Mars, Muse, U2 & The Killers.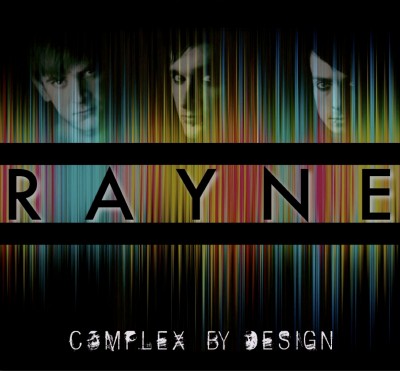 Creating a sound much bigger than the sum of their parts, Ben Potts (vocals), Adam Dagg (guitar/keys) and Steven Naisbet (drums) have been steadily building Rayne's reputation as a 'must see' live act on the UK gig circuit since rising to the finals of Live and Unsigned in 2010. Originally forming whilst still at school, these years of developing their craft has molded the band into an exciting British act with an ever growing fan base both in the UK and overseas.
As one of North-East England's best kept secrets for many years, Rayne's music has since garnered strong support from both rock and indie press alike with various singles receiving radio airplay across the world. Joining the roster of independent label Ambicon Records in late 2012, Rayne broke into the new year with extensive tours, live radio sessions and interviews. Both free download singles 'Fallen' and 'Raise The Alarm' (taken from their debut album 'The New Enlightenment') have helped cement the bands reputation as one with the potential to achieve great heights.

Intent on striving for new levels of recognition, Rayne are currently promoting their latest single Opportunity For Progress with plans to release their long-awaited 2nd album 'Complex By Design' in 2015
Stream 'Rayne's music at www.soundcloud.com/raynemusic
Facebook www.facebook.com/rayneofficial
Twitter www.twitter.com/officialrayne