3 ways to stand out from the competition
by Danny Pelfrey
As a professional composer and producer, I have been involved in many facets of the music business as a studio and touring musician, an arranger and conductor for recording sessions and a composer for film and television. In the past few years, I have noticed that the use of production music (or "library music") has exploded in the marketplace.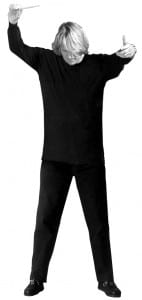 What was once the final resting place for mediocre, poorly produced B-stock music is now a very competitive (and potentially lucrative) arena for highly talented composers and producers, ranging from composers like Hans Zimmer to George Martin and Snoop Dogg. This type of music is being used commercially almost everywhere you hear music in any kind of media — commercials, broadcast promotion, public service announcements, dramatic underscores (in shows that do not have a composer), trailers and video games.
A lot of people have figured out, seemingly all at the same time, that production music is a great way to make a living and work at home. In fact, my primary focus these days is writing and producing for my production music catalog, Amusicom. If you are interested in making production music, here are some unique considerations worth noting as well as three ways to stand out from the masses.
Don't skimp on the mix
It is important to remember that this area of the business is now populated with top-notch, experienced talent. Nothing less than your best work will have a chance at getting exploited in the marketplace. This means your music must be well-conceived, targeted and have the highest-possible production value. Learning how to get the best-sounding mixes possible is essential.
Almost everyone these days has or has access to a computer-based studio with the latest sounds. The strategic addition of a few (or even one) live players can make all the difference in terms of quality and believability. Also, if you are not qualified or capable of doing record-quality mixes, hire an engineer or partner with one. Yet be aware that most of how your music sounds has to do with the way you arrange and conceive the track. Even the best mixer can't make ill-conceived music sound great!
Research your competition
I also suggest studying the marketplace to see what's out there and how successful companies produce and format their music. Note things like duration of cues, the kinds of mixes being delivered (full mixes, bed mixes) and the kinds of concepts people are producing.
Take note of music being used in the areas of media I mentioned previously and note the styles that work and the ones that don't work (and why) for different situations.
Form relationships with key players
As in most areas of the music business, doing the music is the easy part — getting it used is trickier! Try to form relationships with film editors. These are the key players in deciding how music is used and often make music choices before the producers have input. If you are not equipped to place music yourself, form relationships with people who are.
Attend the NAB Show in Las Vegas in April. All the major production music players are there.
Another great resource is the Production Music Association, a nonprofit, volunteer organization with 445 member companies, including major-label publishers and national independents. Its website says it is "providing crucial leadership to protect the value of our work and create an even better future for our community."
This is wonderful field in which to work, and I am very grateful to be involved in this area of the business. You can check out the Amusicom catalog (distributed by Megatrax).
About the author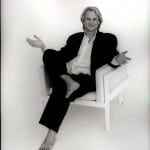 Composer, producer and musician Danny Pelfrey has won two Emmys (nominated nine times), six Broadcast Music Inc. awards and a Video Premiere Award. He has been the score composer for numerous television shows including "American Dreams," "Spin City," "Felicity," "That's Life," "Strong Medicine," "Guiding Light" and many others. He also composed the score and produced the songs for DreamWorks' "Joseph King of Dreams," as well as over 50 interactive game titles including the Star Trek series for Activision.
His concert works have been performed by the Knoxville Symphony, the L.A. Jewish Symphony and the National Symphony Orchestra. He has shared concert programs with John Williams, Elmer Bernstein, Andrew Lloyd Webber, Igor Stravinsky and Charles Ives. His compositions and arrangements for broadcast media can be heard in most major markets domestically and around the world.
As a song producer, Pelfrey has worked with Usher, Brad Paisley, LeAnn Rimes, Ashanti, Kelly Clarkson, Alisha Keys and many others. He also is the lead composer and producer of his own catalog Amusicom, distributed by Megatrax. As a musician, He has performed and recorded with Carole King, Diana Ross, Tower Of Power, Eric Clapton, Melissa Manchester and many others. Pelfrey is currently working on an animated film for worldwide release.