PRESENTED BY X107.3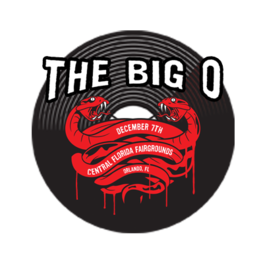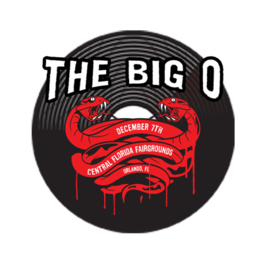 DECEMBER 7 INAUGURAL MUSIC FESTIVAL AT
CENTRAL FLORIDA FAIRGROUNDS IN ORLANDO, FL
FEATURES FALL OUT BOY, WEEZER, YOUNG THE GIANT, DIRTY HEADS, J RODDY, BIG DATA AND MORE
Performance times have been announced for The Big Orlando, presented by X107.3. The inaugural event features top alternative rock artists including Fall Out Boy and Weezer, and takes place Sunday, December 7 at the Central Florida Fairgrounds in Orlando, Florida.
Please see below for performance times (subject to change):
Monster Energy Drink Main Stage
2:10 PM           Knox Hamilton
3:15 PM           Bear Hands
4:20 PM           Big Data
5:35 PM           Dirty Heads
7:00 PM           Young The Giant
8:25 PM           Weezer
9:50 PM           Fall Out Boy
Jägermeister Stage
1:40 PM           TBA
2:45 PM           Kasson (The Big O Battle Of The Bands winner)
3:35 PM           Twin Atlantic
5:00 PM           Sleeper Agent
6:25 PM           J Roddy
7:50 PM           New Politics
aXis Magazine Local Noise Stage
11:30 AM         Bothering Dennis (The Big O Battle Of The Bands runner up)
12:15 PM         Felicity (The Big O Battle Of The Bands runner up)
1:00 PM           A Hero's Fate
2:20 PM           The Hip Abduction
3:25 PM           The Crazy Carls
General admission and VIP tickets for The Big Orlando are on sale now at www.TheBigOrlando.com.
VIP tickets include: a VIP entrance to venue; access to VIP lounge area featuring dedicated bar, beverage and food service; viewing of main stage (seated and standing areas); seated area with shade for dining; private restroom facilities; and a VIP guest laminate.
Ticket discounts are available for active military through The Big Orlando partner GovX. For full details about all tickets, military ticket discounts, and VIP packages, visit: www.TheBigOrlando.com.
The Big Orlando will feature multiple gourmet food trucks offering a variety of food options to attendees.
Central Florida Fairgrounds is located at 4603 W. Colonial Drive, only 3 miles west of downtown Orlando. The Fairgrounds are set on 87 acres with ample free parking and a Lynx Bus stop at the main entrance. Doors open at 11:00 AM.
The Big Orlando is produced by Danny Wimmer Presents and AEG Live, co-producers of some of the biggest rock festivals in America, including Rock On The Range, Monster Energy's Carolina Rebellion, Monster Energy's Fort Rock Festival, and Chill On The Hill. DWP also produces Monster Energy's Welcome To Rockville, Monster Energy's AFTERSHOCK Festival, LOUDER THAN LIFE, Epicenter–Southern California's Rock Festival, The Big Ticket, and Monster Energy's Rock Allegiance Tour.
The Big Orlando is fueled by Monster Energy and presented by X107.3, with additional sponsors including Jägermeister, SweetWater Brewing Company, and Orlando Weekly.
Website: www.TheBigOrlando.com
Facebook: https://www.facebook.com/pages/The-Big-Orlando/147849228718911
Twitter: https://twitter.com/bigorlandofest
Instagram: http://instagram.com/bigorlandofest
About Danny Wimmer Presents
Since 1995, DWP has created, developed and produced events from the club level to some of the largest North American festivals.  Founded by industry veteran Danny Wimmer, DWP produces some of the largest festivals in the rock and alternative landscapes. Never satisfied with the status quo, Danny Wimmer Presents strives to create memorable and fulfilling concert experiences leaving both consumers and partners with lasting and meaningful impressions.
About AEG Live
AEG Live, the live-entertainment division of Los Angeles-based AEG, is dedicated to all aspects of live contemporary music performance. AEG Live is comprised of touring, festival, broadcast, merchandise and special event divisions, fifteen regional offices and owns, operates or exclusively books thirty-five state-of-the-art venues. AEG Live is also the largest producer of music festivals in North America from the critically acclaimed Coachella Valley Music & Arts Festival, Stagecoach Country Music Festival and New Orleans Jazz & Heritage Festival to Carolina Rebellion, Rocklahoma, MoPop Music & Arts Festival and more.
About Monster Energy
Most companies spend their money on ad agencies, TV commercials, radio spots, and billboards to tell you how good their products are. At Monster Energy, we chose none of the above. Instead we support the scene, our bands, our athletes and our fans. We back athletes so they can make a career out of their passion. We promote concert tours, so our favorite bands can visit your hometown. We celebrate with our fans and riders by throwing parties and making the coolest events we can think of a reality.
About Jägermeister
Jägermeister, which translates to "master hunter," is the #1 selling imported liqueur in the United States and one of the top shot brands in the world. The full-bodied flavor of Jägermeister, which includes cinnamon, star anise, ginger, orange and cardamom, is a result of a lengthy maceration to extract aromatic compounds from a closely guarded recipe of 56 herbs, roots, blossoms and fruits, plus aging in oak casks for one year. The production process is exacting and includes sourcing the ingredients in their raw, unprocessed form, along with 383 quality checks to ensure its iconic taste profile. Jägermeister Liqueur is 35% Alc. /Vol. and imported exclusively by Sidney Frank Importing Company, Inc., New Rochelle, NY. Visit www.jager.com or www.facebook.com/JagerUSA for additional information. DRINK RESPONSIBLY