JBTV LIVECASTING BAND PERFORMANCE TODAY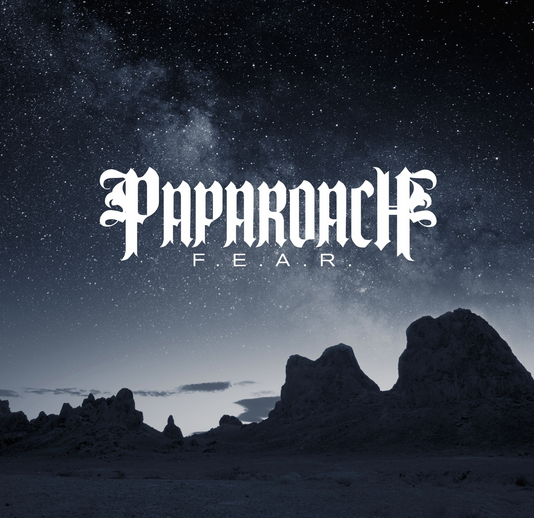 PAPA ROACH's explosive new full-length album, F.E.A.R. (Face Everything And Rise), was released today via the Eleven Seven Music Group. This Grammy Award-nominated, multi-platinum hard rock juggernaut has built its most infectious, invigorating, and incendiary body of work to date. This album will quickly prove, once again – on the 15th Anniversary of the release of their first album – INFEST, why PAPA ROACH are one of the most dynamic and exciting rock bands on the planet.
The pre-sale for the album was very strong and is sure to put the release among the top releases of the week.  The band has generated excitement via their live shows and their media assault.  F.E.A.R. was the winner of Loudwire's fan poll for Most Anticipated Album of January 2015.  Papa Roach recently launched a site through which they can talk with their fans about overcoming their fears – a central theme to the new album – http://paparoachfear.com/
The band will be doing a livecast of several songs for Chicago's JBTV today (1/27) at 7p CST at http://www.jbtvmusic.com/papa-roach-live .  Don't miss it!
Fear can sometimes be the best fuel. It pushes us into the unknown, makes us aware, and reminds us we're alive. Embracing that mindset, Papa Roach transformed the word itself into a mantra for the title of their eighth full-length album, F.E.A.R. (Face Everything And Rise). They preserve the robust riffs and swaggering rhythms that marked their initial call-to-arms, while seamlessly infusing cinematic electronic flourishes, sweeping hooks, and magnetic melodies. As a result, the band – Jacoby Shaddix [vocals], Jerry Horton [guitars], Tobin Esperance [bass], and Tony Palermo [drums] – rises like never before.
PAPA ROACH are currently out touring across North America Co-Headlining with Seether, with Islander and Kyng in tow. The remaining dates are as follows…
| | | |
| --- | --- | --- |
| | | |
| 1/28/15 | Waterloo, IA | McElroy Auditorium |
| 1/30/15 | Houston, TX | Bayou Music Center |
| 1/31/15 | Dallas, TX | Southside Ballroom |
| 2/2/15 | Wichita, KS | Cotilion |
| 2/3/15 | Denver, CO | Fillmore |
| 2/5/15 | San Francisco, CA | Warfield |
| 2/6/15 | Los Angeles, CA | The Wiltern |
| 2/7/15 | Las Vegas, NV | The Joint |
Official site: ‪http://paparoach.com/
Facebook: ‪http://facebook.com/paparoach
Twitter: @paparoach
Instagram: @paparoach