WRAPS UP CMA AWARDS WEEK AND PREVIEWS CMT ARTISTS OF THE YEAR
"The Pickup" Syndicated Online Series Profiles Country Music Artists, Events and Award Shows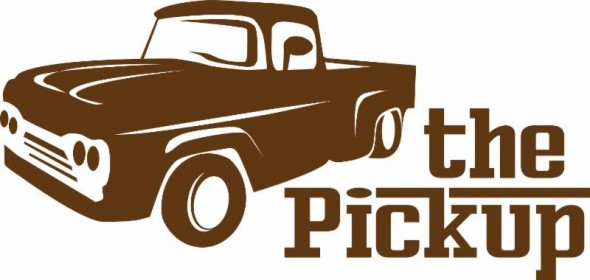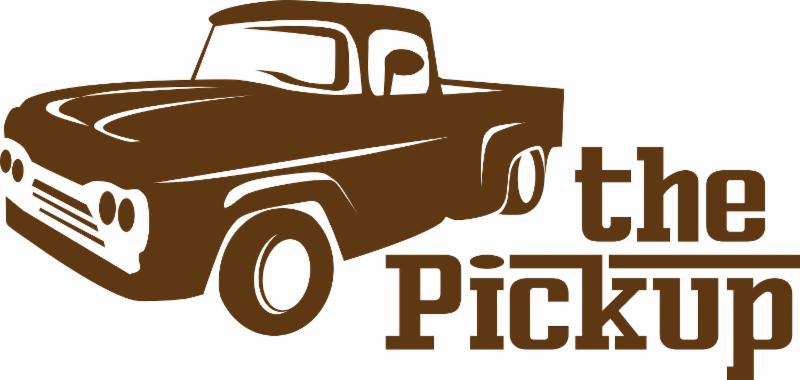 NASHVILLE, Tenn. (November 17, 2015) — Syndicated online series, "The Pickup," continues providing content and coverage of country music headlines, happenings and untold stories with the latest episode featuring Hank Williams Jr.'s CMA Awards opening number, a preview of this year's CMT Artists of the Year, a candid interview with Thompson Square and a special report about the a passing of a beloved folk singer/songwriter beloved by children.
The latest edition of "The Pickup" also includes Tanya Tucker's upcoming appearance at this year's Country Music Hall of Fame and Museum's Christmas Tree Lighting on November 27 and a light-hearted chat with Thompson Square's Keifer and Shawna Thompson. The ACM and CMA Award-winning duo welcomed "The Pickup" host Adam Wurtzel into their tour bus to chat about what keeps them up at night.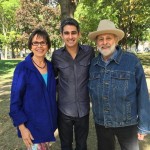 In addition, Wurtzel interviews two artists who helped kindle his lifelong love for country music by traveling to Toronto to celebrate the legacy of Sharon, Lois & Bram, whose music entertained a generation of young viewers via "The Elephant Show" on Nickelodeon and "Skinnamarink TV" on TLC.
"Like millions of others, I grew up watching them on Nickelodeon and listening to their albums over and over again," Wurtzel says.  "Talking to Sharon and Bram about their true folk and country roots and reminiscing about their singing partner Lois, who passed away earlier this year, was a true bucket-list moment for me."
Their album sales have topped three million worldwide, and their performances have included appearances in Carnegie Hall, Lincoln Center and the White House.
In less than a year, "The Pickup" has expanded its online presence dramatically among country music fans by taking viewers behind the scenes at television tapings, concerts, festivals and special events, reporting breaking news and creating fun features involving the stars of country music.  New episodes can be viewed on the 1st and 15th of every month on major broadcasters' websites, various online media sites and Sky TV's CM&T program.
Previous episodes of "The Pickup" have covered opening day at the George Jones Museum, memorable moments from the Country Music Hall of Fame's most recent induction ceremony, CMA Music Festival 2015, a visit behind the scenes at "Larry's Country Diner," an all-star Halloween costume contest, a country legends concert at famed Nashville venue The Wildhorse, a pro water-slide adventure with Bucky Covington at Nashville Shores and much more.
ABOUT THE PICKUP: Launching in 2015, "The Pickup" is a syndicated video segment, which can be seen on the websites of various broadcasters across the country (Nash Icon, HankFM, etc.), online blogs and the U.K.'s SKY Television.  Hosted and produced by Adam Wurtzel, "The Pickup" highlights today's stars and classic country artists making news today.  Dolly Parton, Kenny Rogers, the late Jim Ed Brown, Alabama, Tanya Tucker, the Oak Ridge Boys and many other giants of classic country have already been featured.  New episodes are posted on the 1st and 15th of each month.
ABOUT ADAM WURTZEL:
Born in Long Island, New York, Adam Wurtzel pursued his lifelong love for television at Eastern Connecticut State University, where he won a BEA Award for Best Student Production as creator and host of the program "Eastern Expedition" in 2006.  He broke into national media as co-host of Game Show Network's "GSN Live" in 2009.  Subsequently he served as backstage correspondent for CBS's "The Early Show."  In 2012 Wurtzel moved to Nashville and made his Music City on-air debut on NBC affiliate WSMV-TV.  He appeared regularly on the nationally syndicated "Better Show" from 2012-14.  In addition to hosting "The Pickup," Wurtzel has been a producer on "Dick Clark's New Year's Rockin' Eve With Ryan Seacrest" for the past six years.
Social Media:
Twitter: @The Pickup
AdamWurtzel.com
Facebook.com/AdamWurtzel
Twitter: @AdamWurtzel