Topping the charts with 'Psychic Warfare'
Sitting in the basement of the historical Agora in Cleveland was like being in a time capsule. Nothing in that room was likely dated before 1987. The carpet was worn and tired. The couches were old and sagging. There was a faint nauseating smell of unknown origin. However, when you looked around, you could just feel the musical history held within the walls of that building.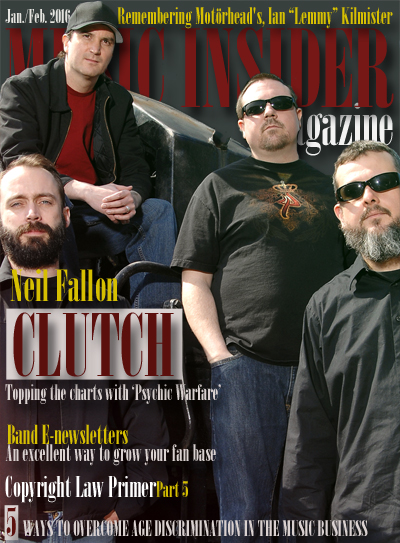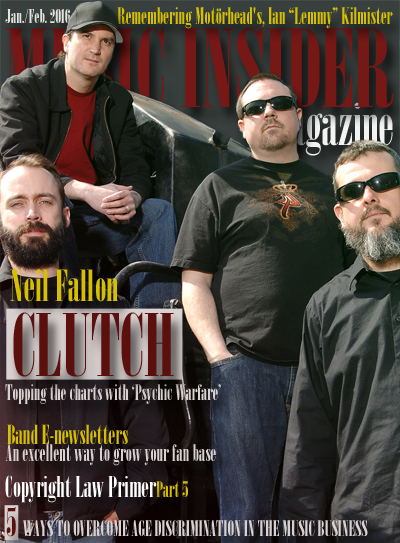 Before their sold out Cleveland show, I had the opportunity to meet with Neil Fallon, lead vocals for Clutch. We talked about the new album "Psychic Warfare," the band's 2016 tour and why to avoid Old Bay at all costs.
Callis: So, first of all — how were your holidays?
Fallon: It was great. I have a 5-year-old son, so when all was said and done, I felt like I did a month-long tour. I was putting a bike together at midnight, drinking plenty of beers.
Callis: Your album "Psychic Warfare" is doing well. Were you surprised it topped the Billboard Top Rock Albums?
Fallon: Yes. We have our fans to thank for that, when they could have just as easily gotten it (the album) for free. You know, it's a good feeling, especially having released it ourselves. We release our own records now, so it's like a sweet revenge from being on bigger labels.
Callis: So, you like recording independently better?
Fallon: Oh, definitely. It's more work, but like anything else in life, it's more rewarding ultimately than if you don't do it yourself.
Callis: Tonight's show is sold out. Does it ever stop being exciting to sell out shows?

Fallon: It doesn't stop being exciting, regardless. Yeah, it's great to sell out, but I would play just as passionately, if this were half capacity tonight. I always remind myself that there's some kid out there who's seeing the band for the first time, and you only get one chance to do it right.
Callis: What plans do you have for 2016?
Fallon: Well, we have a lot of touring. We're just starting out supporting "Psychic Warfare." We're going to Australia in February, Europe in August, but most of the year will be spent in the U.S.
Callis: When you pick up a new instrument, what is the go-to song you play to test it out?
Fallon: Probably Clutch songs, because I know them better than any other songs. They're a good point of reference. Any song that we've been playing for years, like "Elephant Riders" or "Regulators."

Callis: What band would you like to see next inducted into the Rock and Roll Hall of Fame?
Fallon: I don't know who hasn't been. The Bad Brains — they deserve to be in the Rock and Roll Hall of Fame, for sure.
Callis: If you weren't in music now, what kind of job do you think you would do?
Fallon: I don't really know if I'd have a job. I never really focused on any specific skill, other than this. I liked school and academics, so maybe end up as a teacher, like my mom and other people in my family. But that's a terribly hard job; I don't have any romantic notions about being a teacher.
Callis: Being mostly a Maryland thing, what's the strangest thing you've seen Old Bay used on?
Fallon: I can't stand Old Bay anymore. I used to work at a seafood place, and I inhaled more Old Bay in those years than I care to think of. So every time I get the smell, I cringe.

Callis: What advice would you give to a new band starting out?
Fallon: Get on stage. Just play in front of people. All the Facebook likes and followers in the world don't mean a damn thing — people aren't going to remember that 10 and 20 years later. What they'll remember is the band they saw on stage.
If you can get up there and go through a shit show and have people tell you "you suck," and you still want to do it again … Then you have prospects of being a professional touring musician. There's no other substitute for getting on stage. So, I highly recommend that terrifying experience.
For more information, check out the band's official website:
www.pro-rock.com
Facebook: www.facebook.com/clutchband
Instagram: www.instagram.com/clutchofficial
Twitter: www.twitter.com/clutchofficial
YouTube: www.youtube.com/user/officialclutch