Tips to get your music licensed into film, TV, advertising and games
Teri Doty, editor-in-chief, speaks with Winston Giles, founder of Music Licensing Directory
For independent artists in the music industry, music licensing can mean everything. Knowing how to approach this properly could make or break an artist.
I got the opportunity to speak with Winston Giles and picked his brain about the do's and don'ts of music licensing.
Teri Doty: How should artists starting their career approach music licensing?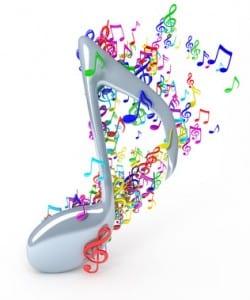 Winston Giles: I think it is important to have a good general understanding of the way that Music Licensing works, there is a lot to know. Read some books and get familiar with the way that it all works. Perhaps even go to some of the conferences or seminars with a focus on music licensing, music in film & TV etc. There is a wealth of information available on the internet about Music Licensing – like any industry – the more you know about the business side of things and the way it works the better.
TD: What is the worst thing an artist can do when seeking out placements for their music?
WG: Having uncleared samples in recordings is a massive mistake. Harassing music supervisors and licensing agents will get you nowhere as well. It's always important to keep your cool too.
TD: What is the best thing an artist can do when seeking out placements for their music?
WG: Have great music. Own all the rights to your music 100%. Have mastered instrumental versions of all your tracks and have a good understanding of the ins and outs – the way that it all works – know the lingo.
TD: What is the day to day life of a music supervisor?
WG: Well the term Music Supervisor gets thrown around a lot these days and I guess it depends in what role or industry they are in. For example the role of a music supervisor in feature films or network TV is different to the role of a music supervisor for Advertising Agencies, or computer games, or production houses.  Generally though they listen to a lot of music and try to put the best music they can to the visual. In some cases they would be given direction from Directors – film or creative, in some cases they would have to do the "music clearance" as well – getting permissions for the usage, and working to budget constraints.
TD: What is the most memorable sync placement you have seen and why?
WG: That's a tough one as there are so many. For advertising,  I really love the version of The Knife's track "heartbeats"  that Jose Gonzales did and was featured in the SONY BRAVIA bouncing balls commercial. The track was amazing, the Ad was also amazing and the spot really launched Gonzales' career.  For film I love all the Wes Anderson films with Randall Poster's music supervision – it's a great partnership that they have and the films are incredibly quirky and the music supervision integral and flawless. For TV its tough because there is a lot – Entourage, Weeds, Breaking Bad and Mad Men are some stand out shows for me where there were some moments where really well chosen tracks really lifted scenes.
TD: What are an artist's chances of getting a good sync placement, how competitive is it out there?
WG: It is incredibly competitive. I mean there is so much music out there – more and more every day. But there is also a lot of opportunity. As an artist I think it's all about being on top of music licensing and creating and sticking to a strategy.
TD: What is the best way to approach a music supervisor?
WG: I really think it's a waste of time to approach Music Supervisors individually as an artist. There are great companies out there who have established relationships and I think that working with them is a much better road in.
TD: How do you find out about new music?
WG: Blogs are the best for me – word of mouth as well –  I get sent a lot of music too and occasionally I'll get sent something I really like.
TD: Are there any particular styles or genres of music which you are seeing a lot of requests for?
WG: We always get a lot of requests for "upbeat happy indie pop" –  anything quirky but still safe as well – "folktronica" – it just depends.  Not a lot of requests for anything too dark or heavy. Dubstep requests have dropped off.
TD: How financially beneficial can licensing music be for artists?
WG: It can be the most lucrative revenue stream that an artist can have for their music and maybe even THE ONLY revenue they get for their music.  There is a lot of luck involved as well – but there is an ever-growing marketplace for music with the rapid growth of visual content . By being diligent, knowledgeable and being prepared – and most importantly having great music – then there is money to be made. Artists need to be across all levels of music licensing and thorough with the way that they approach it. The good money is in advertising still, with National and Global campaigns fetching in the tens of thousands for a sync. TV and film fees have dropped but still pretty good and that space is super crowded as the exposure is fabulous and the back end kicks well – but online is now fetching good dollars as well and is also starting to become excellent for exposure as well as money. In fact fees for online are getting bigger as advertisers look to online more over TV. Music branding can be very lucrative too – bands working with brands is such a good move for all concerned and many brands have lots of money and are happy to throw good dollars at an artist or band to capitalize on their popularity and relevance to their product.
Winston Giles is a recording artist, producer, record label owner and music licensing professional. He has released many albums under different monikers, had dozens of sync placements for his own music, including some of the biggest TV shows in the world such as CSI and Desperate Housewives and with global brands such as Nokia and Coca Cola. Winston has also run his own music licensing company for over ten years and currently represents over 500  artists. Winston is the Founder and CEO of The Music Licensing Directory.
About the Music Licensing Directory
The Music Licensing Directory www.musiclicensingdirectory.com is a leading global music licensing marketplace, resource and music crowdsourcing platform.  This revolutionary new website provides resources and music licensing opportunities to a global community of artists, bands, producers, composers, record labels & industry professionals. The Music Licensing Directory also provides a fast and simple one stop solution for Music Supervisors, Advertising Agencies, Production Companies and Individuals who are looking to license music for various projects.