With the growing need for access to life-saving healthcare, mental health support, and financial resources for those working in the music industry, artists and businesses alike are teaming up to support #HealTheMusic Day on October 20.
The 6th annual #HealTheMusic Day is October 20 and music makers across all genres are invited to join Dave Matthews Band, Spotify, Keith Urban, Dan Aykroyd, The Alabama Shakes, Phish, Vince Gill, Lauren Daigle, the Grand Ole Opry, and more to raise awareness and funding in support of Music Health Alliance (MHA), the music industry's resource for healthcare. Funded entirely through individual and corporate donations, grants, and fundraising, MHA has provided FREE healthcare advocacy and resources and mental health support to more than 20,000 working music professionals nationwide for more than 10 years.
Launched in 2017, #HealTheMusic Day is the brainchild of Grammy award-winning artist and songwriter, Rodney Crowell. Crowell is championing this year's campaign to raise awareness and support for the emergent and ongoing medical, dental, and mental health care needs of the music community — 76% of whom are self-employed or part of a small business — many with limited resources, and often uninsured or underinsured for healthcare. In just six years, #HealTheMusic Day has raised over $1M to provide a lifeline for those struggling with health or mental health issues in the music industry.
To become a partner in healing, members of the music industry, businesses dependent on the music industry, and fans of the music industry — including artists, songwriters, producers, publishers, publicists, promoters, managers, record label executives, booking agents, attorneys, makeup artists, live music venues, stylists, hospitality venues, and more — can pledge a percentage of a single day's earnings or event to support MHA's critical life-saving resources and help fellow music makers in need. Scan the QR code or visit HealTheMusic.com to learn more!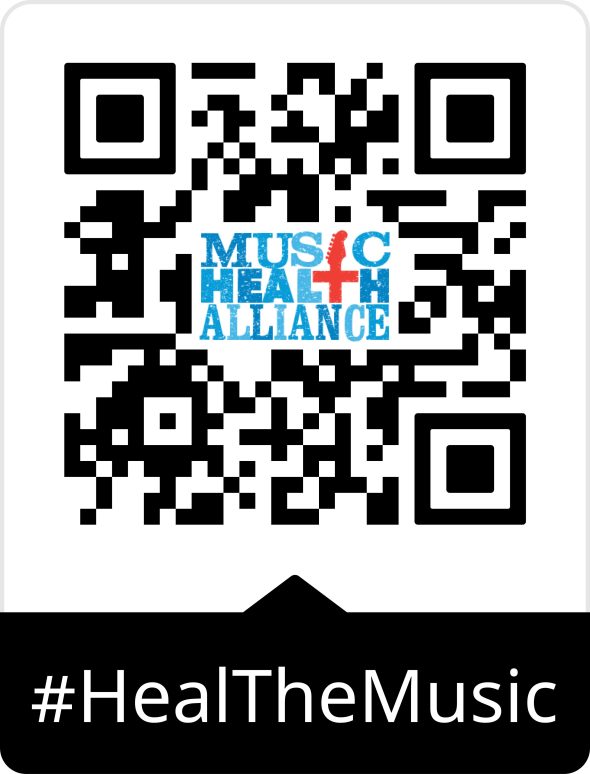 Through personal healthcare advocates, MHA's free services range from providing access to mental health care, doctors, specialists, diagnostic testing, hospitals, medicine, health insurance, senior care support (including Medicare), dental and vision resources, end of life care, and financial assistance during times of illness. For every $1 donated, MHA provides $30 in life-saving healthcare resources. Each dollar carries the potential to rewrite the script of the most vulnerable music makers.
"Calling everyone who makes a living in the music industry and those who are passionate fans! We're at a critical juncture and reaching out to you for your invaluable support. In the past year, our requests for assistance have skyrocketed by a staggering 50%, encompassing vital needs such as mental health support, medical bill negotiations, emergent dental care, and end of life planning," says Tatum Allsep, Founder & CEO of Music Health Alliance. "It's a heartbreaking reality that many in the music industry are forced to make the agonizing decision between putting food on the table and accessing essential medical care. MHA refuses to let this continue, and your commitment to #HealTheMusic Day is KEY to ensuring that no one in our music community faces such dire choices. Please let the music play and donate to #HealTheMusic Day!"
Music Health Alliance fights so those in the music community never have to feel alone in a health crisis. Thanks to the direct efforts of MHA, clients have gained access to life-saving cancer treatments, transplants, medications to treat Parkinson's, and more. Its services are FREE to any person who has worked in the music industry for three or more years. Spouses, legal domestic partners, and dependent family members may also qualify. Contact MHA at 615-200-6896 or info@musichealthalliance.com to learn more.
ABOUT MUSIC HEALTH ALLIANCE
Music Health Alliance's mission is to #HealTheMusic by providing safe and confidential guidance to gain access to healthcare — including mental health — through programs and services that protect, direct, and connect the music community with medical and financial solutions. In its first 10 years, MHA has provided free healthcare advocacy and support to more than 20,000 clients, saving more than $120M in healthcare costs for the music community nationwide. If you would like to help support our mission, learn five ways you can help at HealTheMusic.com.