by Winston Giles
A quick look back at 2013 so far reveals a year packed full of artist and brand partnerships on an unprecedented scale. Music licensing has evolved beyond the normal realms and we are now seeing brands and agencies creating more and more exciting ideas to utilize music partnerships with artists.
Beyonce's massive 50 million dollar deal with Pepsi, which saw her as the half time performer at the 2013 Superbowl and her image appear on the side of Pepsi cans, really set the tone for a year that has proven to take music branding to new levels. Most notably would be her husband's recent partnership and strategy with Samsung, which made Jay-Z's new album profitable before it had even been released. Samsung basically pre-ordered 1 million Jay-Z records as a gift for its Galaxy users. Announced during a commercial break at game 5 of the NBA Finals, the deal allowed the first million owners of Samsung's Galaxy S3, Galaxy S4 and Galaxy Note 2 to download the free Jay Z Magna Carta app from the Google Play store, which gave them exclusive access to his new album.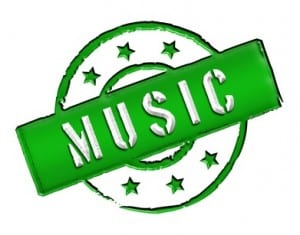 This was the first time a major release had been exclusively premiered by a brand, and it raised alarm bells yet again and many questions about the future of the music business – do major artists no longer need a traditional music distributor to sell millions of copies of their albums ? Are brands now officially becoming the biggest players in the music industry? And which brands and artists can follow next? Billboard and Nielsen Soundscan would not count the million copies Samsung purchased as official sales because they don't recognize bulk sales or free-to-consumer product – but who would care, when the value of the entire Samsung deal with Jay Z was reported at close to $30 million.
Samsung also teamed up with Usher recently in a strategy that certainly paid off, with the "Looking 4 Myself," promotional collaboration video going viral and hitting 50 million views on Youtube. The average Samsung TV video ad receives about 2 million views, making this one by the far the biggest to date. Based on the number of views, the blend of celebrity and cool tech, this clearly results in viral success. In the video, Usher uses hand gestures to swipe through  and enlarge photographs on the smart TV. He then proceeds to battle his alter ego in the streets of downtown Los Angeles, while an audience of fans watch on, glued to their smart TVs.
The recent Jaguar collaboration with singer songwriter Lana Del Rey to promote the Jaguar F-TYPE,  that saw the vehicle placed in her new music video was also considered a big success. As part of this music branding  strategy, the new Jaguar features in the new music video for "Burning Desire" written and performed by Lana Del Rey, who is officially Jaguar's new ambassador. Del Rey's lyrics in the track allude to driving and the title of the song has also been incorporated in the overall marketing of the new Jaguar car . Further to this, Del Rey's track "Desire," featured in a unique film created by Jaguar and Ridley Scott.
Rockstars as "Brand Ambassadors" is an ongoing trend that has seen over recent years the likes of superstar Alicia Keys become the new creative director for BlackBerry, Lady Gaga was named as the creative director of Polaroid, Will.i.am from the Black Eyed Peas was named as the director of creative innovation at Intel, and Microsoft drafted Jessica Alba in to launch Windows 8.
Music, and its ability to transcend language and cultural barriers, has always been a strong draw for brands eager to resonate with youth audiences, and brands are even attaching themselves quickly to new genres as they develop and permeate. Electronic dance music (EDM) for example is booming and brands are aligning with the biggest names in the genre with a string of brand partnership deals clear evidence of brands awareness in the power of the EDM genre and its biggest stars.
Giles Fitzgerald, editor at Frukt, a company that helps brands connect to culture and entertainment, said recently: " The global upsurge in interest in EDM emanating from the US acceptance of Dubstep and its subsequent pop crossover, has seen the genre scale to become a $4 billion industry annually. The continued surge of interest in EDM – especially in the US – now offers up a passionate channel to connect with the often difficult-to-reach millennial generation, one that is bursting with contagious, spontaneous energy. With fans eager to be brought closer to the action, the talent and the lifestyle of EDM, brands from all sectors are making their presence known on the scene."
Some recent examples of brand and EDM artist hook ups include: Ralph Lauren recruited DJ Avicci to promote its Denim & Supply youth label, Sonos enlisted mouse-headed artist Deadmau5 for an ad campaign, Olmeca Tequila teamed up with Steve Aoki, G Star partnered up with Skrillex, Covergirl endorsed Nervo, David Guetta struck deals with Coca Cola's energy drink Burn, Absolut teamed up with Swedish House Mafia and Daft Punk….well …..with plenty. Most notably Daft Punk has partnered with Durex to release an exclusive "Get Lucky" brand of condom. Based off the French duo's recent and highly successful single, the packaging of the condom features the cover art from the band's latest album, Random Access Memories.
As 2013 pans out, we will most likely continue to see innovative music branding strategies unveiled by some of the biggest brands in the world and with some of the biggest artists in the world. But music branding strategies are not restricted to the biggest stars. All artists are positioned to align their music with appropriate brands to further their careers. Some thought and strategy and the right approach can see any artist, including undiscovered emerging artists take advantage of brands to further their careers.
"bands are increasingly relying on the advertising and marketing industries as a main source of revenue"  said Kram recently, drummer from Australian indie rock band Spiderbait. "Licensing our songs has been a massive thing for us for a long time. It's now a huge element of what allows you to make records," he said.
And any attached stigma related to artists working with brands has certainly passed – well and truly – even legendary rock star Lou Reed has said that musicians should no longer shirk associations with the advertising world. "It used to be that being involved in advertising was selling out. Now it's opposite,"
Winston Giles is a recording artist, producer, record label owner and music licensing professional. He has released many albums under different monikers, had dozens of sync placements for his own music, including some of the biggest TV shows in the world such as CSI and Desperate Housewives and with global brands such as Nokia and Coca Cola. Winston has also run his own music licensing company for over ten years and currently represents over 500  artists. Winston is the Founder and CEO of The Music Licensing Directory.
About the Music Licensing Directory
The Music Licensing Directory www.musiclicensingdirectory.com is a leading global music licensing marketplace, resource and music crowdsourcing platform.  This revolutionary new website provides resources and music licensing opportunities to a global community of artists, bands, producers, composers, record labels & industry professionals. The Music Licensing Directory also provides a fast and simple one stop solution for Music Supervisors, Advertising Agencies, Production Companies and Individuals who are looking to license music for various projects.