New Album "A Light In The Dark" Out Now via INSIDEOUT  Order Here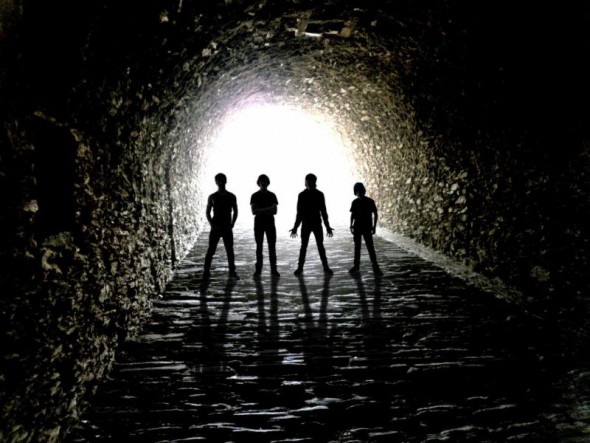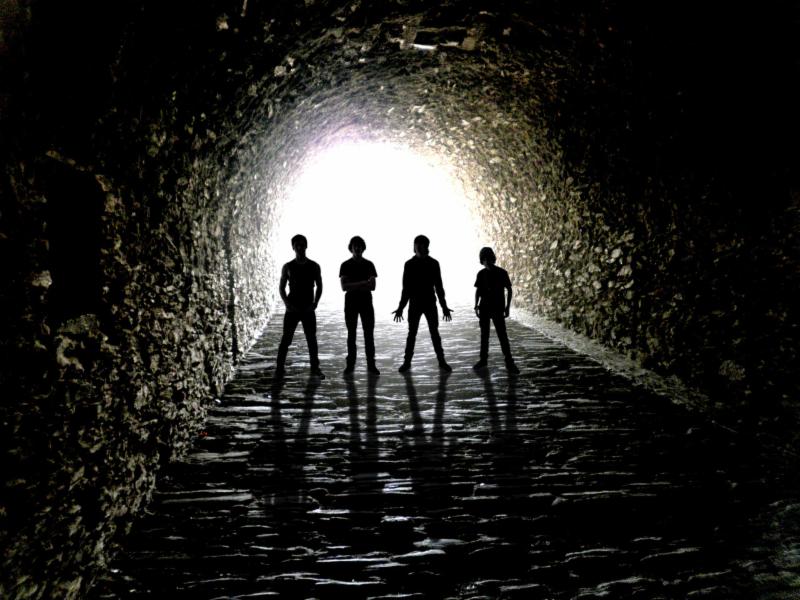 Progressive metal prodigy group NEXT TO NONE are currently on a tour of the U.S. east coast with Fates Warning – and they are not stopping any time soon! The band has announced a second U.S. tour taking place this November with A.D.D. and Blanco Diablo. See below for all currently confirmed tour dates.
NEXT TO NONE Tour Dates:
Remaining in OCTOBER:
10/23 – Philadelphia, PA @ Bull Shooters Saloon
NOVEMBER:
11/1 – Allentown, PA @ Crocodile Rock
11/8 – Allentown, PA @ Chicago Restaurant & Nightlife
11/10 – Watertown, NY @ The Flashback Lounge w/ A.D.D. + TBA
11/11 – TBA
11/12 – Rochester, NY @ The California Brew Haus w/ A.D.D., Blanco Diablo and X The Sky + 6:00pm in-store appearance at House of Guitars (645 Titus Ave)
11/13 – Niagara Falls, NY @ The Evening Star Concert Hall w/ A.D.D., Blanco Diablo and Surrender Reality
11/14 – Auburn, NY @ Suzy's Lounge w/ A.D.D., Blanco Diablo + TBA
NEXT TO NONE released their most recent album, A Light In The Dark, via InsideOut this past summer. Produced by Mike Portnoy (The Winery Dogs, Dream Theater, Adrenaline Mob, Twisted Sister) and recorded when the guys were just 15 and 16 years old, A Light in the Dark features guest appearances by Bumblefoot (Guns N' Roses) and prog legend Neal Morse. You can order your copy of A Light In The Dark here via Amazon or Radiant Records.
"You Are Not Me" Lyric Video: https://youtu.be/rJY_TVFKamI
"Fortune Cookie" Music Video: https://youtu.be/O2ofO61iwzM
GearGods.net Rig Review: http://geargods.net/rigged/rigged-next-to-none-guitarist-ryland-holland/
About NEXT TO NONE:
Featuring members all under the age of 18, NEXT TO NONE resonates with fans of classic progressive rock and modern heavy metal alike.
Based out of the Lehigh Valley area of Pennsylvania, the band features drummer Max Portnoy, guitarist Ryland Holland, bassist Kris Rank, and lead vocalist/keyboardist Thomas Cuce. At the ages of just 12 and 13, NEXT TO NONE began writing their own music and performing live around their home territory. A year later they went into the studio for the first time, recording a three-song self-titled EP. Having promoted themselves online and in their local area, NEXT TO NONE sold over 500 CDs on their own and quickly gained experience playing live and building an audience.
Soon after the release of their EP, NEXT TO NONE released their breakout track "Fortune Cookie," which featured cameos from Anthrax, Dee Snider, Chris Jericho and the hosts of VH1's That Metal Show. They have continued to promote themselves through social media, gaining over 90,000 views on YouTube and over 15,000 likes on Facebook. NEXT TO NONE have been honing their live chops in support of bands such as The Winery Dogs, Adrenaline Mob, Virgil Donati, and Felix Martin, and have proudly taken part in the Vans Warped Tour and Progressive Nation At Sea 2014.
Follow NEXT TO NONE:
http://www.nexttonone.net/
https://www.facebook.com/NextToNoneband
https://www.reverbnation.com/nexttononeband
http://www.insideoutmusic.com/