by Stephen Stern, Executive Editor, Music Insider Magazine
Lori Otelsberg didn't know Diddley squat about the entertainment business when she began negotiating deals, but she did know Bo. More important, the industry knew her father, Marty — the agent turned manager who found The Grateful Dead and revitalized Bo Diddley's career.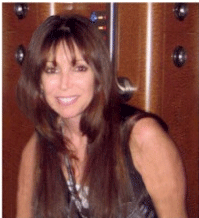 So when Marty's 12-year-old daughter returned calls from top talent buyers, they put her right through, and she got to the point: "My dad won't take your date," or "We need $5,000 minimum," recalled Otelsberg. "My father would be on tour with Bo in Australia or New Zealand and call me for messages, and then tell me how to respond to them."
Ironically, the man who opened the doors for her before she was a teen, sought to protect her chastity from the players in his industry, explained Otelsberg, whose modelesque features added to her dad's woes. "When I went to one of his artist's concerts, he made it clear to everyone that I was his daughter and to keep their hands off. He wanted me to stay clear of it … to find another career — preferably one with job security."

Otelsberg tried, but at age 20, she needed a job. And through family friends, she became an assistant to Dick Clark, who, she said laughingly, "hired me because [he said] 'I gave great phone.'" After 10 years in the television industry, working on American Bandstand, New Year's Rockin' Eve, the Golden Globe Awards, Bloopers and more, Otelsberg used her phone skills and experience to produce a TV series.
Then Dick Clark decided to open a talent agency and pulled her back in. "I cold-called all the clients and made bookings, but I had no idea what I was doing. I didn't know what a rider or a venue was." She adds, "My first booking was the Doobie Brothers and Sawyer Brown, because I knew their music and several band members. The problem was, the Dick Clark agency did not represent either, and failed to make money. When the concert began, I called my dad and started waving the phone around for him to hear what I had created."
Eventually, Dick Clark closed the agency and Otelsberg absorbed the clientele into an agency she started which became Signature Entertainment. As a seasoned, well-known and highly-respected talent agent, she primarily books talent for California casinos Chumash and Morongo, a venue in Prescott and one-off special events worldwide.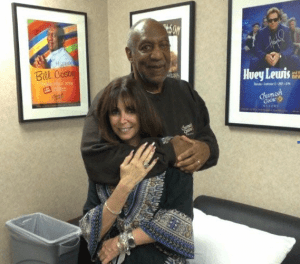 Otelsberg has had her share of roller-coaster experiences in the industry, from producing concerts and hanging out with the biggest names in show business to Rick James locking himself in the dressing room, refusing to perform; from going to dinner and a movie with Kenny Loggins in Hawaii to canceling an A-list artist in an Eastern block country a week before the performance for unforeseen circumstances.
One close-but-no-cigar experience came at the "touchy-feely" hands of ex-president George H.W. Bush who attended a speaking engagement Otelsberg had booked. "It [touchy-feely] was so pervasive, the photographer asked if I was ok." After Otelsberg turned down lunch with the president of the United States, she received a thank-you note from the president that stated, "Hope to see you soon."
In her fifties and still craning necks, Otelsberg admits, "I am well aware of my womanly assets. Coupled with extreme kindness, they can diffuse difficult situations. More doors may open up or stay open longer, but charm will only keep them open so long. So I follow Dad's advice, 'Say it the way it is.'" She says, "I work really hard on my reputation, probably twice as hard as a man."
Reputation played a vital role in Otelsberg being named 2011-12 president of the International Entertainers Buyer's Association, whose members are the some of the most prominent buyers in the industry. She also served on the board for the National Association for Campus Activities, is active with the International Association of Fairs and Expositions and is a former member of the Academy of Country Music.
After 33 years in the entertainment business, Otelsberg still feels that urge to call her dad — right when the curtain opens, the audience applauds, and the fans groove to the music she helped provide.