We could accomplish anything in the world…that included outer space
By Stephen Stern, Executive Editor, Music Insider Magazine
Dr. Marcus McBroom got into the heads of many Hollywood celebrities. But it was his daughters' voices that he kept locked inside his head, like hidden treasures.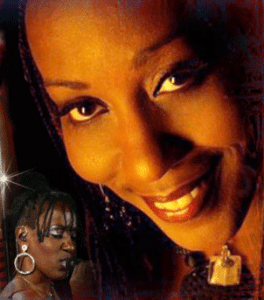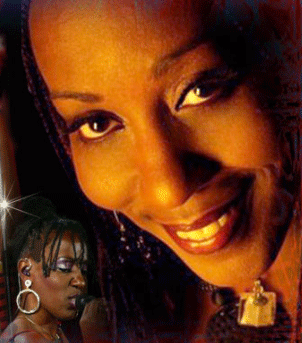 A psychologist with a love for the arts, Dr. McBroom and first wife Marie also founded The LeeMac School, which featured students such as Harry Belafonte, Sammy Davis, Jr. and Sydney Poitier. Among family friends were Dr. Martin Luther King, Frank Sinatra, and Charlie Parker.
"We were surrounded by extremely talented people growing up," recalled Lorelei. "This included sisters (from his first marriage) who were professional dancers. I wanted to be like them."
By age four, Lorelei McBroom was given the keys to a piano. By age seven, she began guitar and sang folk music. "As I progressed I was influenced by Barbara Streisand, Diana Ross and Billy Holiday who's music got me listening to jazz and blues," she said. "My sister, Durga and I would listen to musicals, learn to imitate them, and perform them for our parents."
By high school, Lorelei McBroom had Joni Mitchell playing in one ear and the Beatles, Led Zeppelin, The Who, Yes and Pink Floyd in the other. She noted, "From that moment on, I fell in love with rock and roll."
Encouraged and complimented by all within earshot, Lorelei still felt limited by her very strong alto voice. "My mother, Dr. Pearl McBroom, likened me to Cher, who I loved, and was a tremendous source of support. My voice teacher compared me to Streisand, and kept developing and expanding my range," she said.
"My father made it clear to all of us that we could accomplish anything in the world if we put our mind to it. That included outer space," she laughed. "My sister, Durga, sings on a Pink Floyd sound recording that the US government blasts into space."
It was also apropos that the band that brought the world The Dark Side of the Moon, also became Lorelei's first major gig. "It began in 1987 with a call from their film producer, who I had met earlier when working on my album," Lorelei recalled. "I also brought Durga and friend Roberta Freeman to Atlanta based on a Polaroid photo and a track from my record that Durga was backing me on. "
David Gilmour saw and heard enough – Lorelei McBroom then headed to Los Angeles to join the show, and the 1989 European Tour.
"I was flabbergasted by the brilliance of Dark Side of the Moon, so the opportunity to sing with them was unbelievable," Lorelei explained. "On the Momentary Lapse of Reason tour, the second half of the show was Dark Side of the Moon. The entire experience was incredible: David Gilmour is a lovely man, no ego trips in the band, and we even got to fly in Gilmour's private plane with him as our pilot once.  The concerts were exciting."
There was the concert in Moscow in which Lorelei said KGB removed excited fans that came towards the stage. "The band threatened to pull the plug unless the KGB stopped. They relented, and fans including the Polic e and Military men came to the stage, throwing their hats, and during the song, Money, they threw money on stage. We were all in tears."
In Venice, Italy the stage was set on a lit barge against the black sky, surrounded by people in gondolas. Video shows masses huddled on lands end, leering out windows, resting on rooftops. "I am told 350,000 people witnessed that show. It was surreal – visually and energy level, plus the firework show at the end," She said.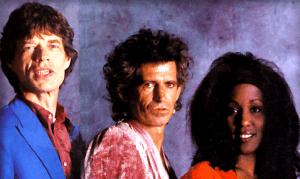 It took a few auditions, but Lorelei finally got some satisfaction when the Rolling Stones made her part of the 1990 tour. "I was still very inexperienced with touring and performing at that time. And Pink Floyd was so much more subdued. The Rolling Stones were very aggressive in terms of dancing, singing, and interacting with Mick (Jagger) on stage," said Lorelei, an African-American with Cosmo-like beauty, almond eyes, and long legs and a shapely figure she could move salaciously. "I was amazed by the respect the Stones got. I remember airports being opened for us after our concerts so we could take our private plane to the next city!"
"Mick played off me quite a bit."  This included the blockbuster hit, Brown Sugar, which included the lyrics, "Brown sugar, how come you taste so good, now? Brown sugar just like a young girl should now."
Lorelei said, "I never took anything they wrote personally, because I don't think it was meant in a bad way. It was all in good fun. The Rolling Stones have a tremendous reverence for blues and respect for Black American music. Keith (Richards) would play blues music in our back stage lounges all the time."
She added, "I did ask Mick who wrote the lyrics on Some Girls:  'White girls they're pretty funny. Sometimes they drive me mad. Black girls just wanna get fucked all night. I just don't have that much jam.' Mick told me Keith wrote those lyrics."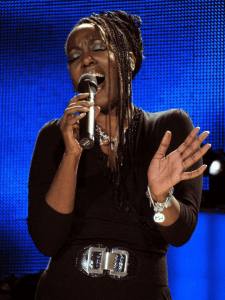 However, Keith Richards allegedly told reporter Jon Wilde, "Well they do. (Black girls like to fuck all night).  At least in my experience that's not all they want to do. But if you can go all night, then they will do. I mean, Mick wrote that line. And he was probably moaning because he couldn't keep up with some chick he was seeing. So, in a way, it's a reverse joke. (Sabotage Times, Dec 13, 2010).
After a long break from the road to start a family and raise her son, the next stop was with Rod Stewart.  Lorelei said, "We toured for four months with stops in UK, Dubai, Tel Aviv, Budapest and Moscow. It was soul music, Motown, Sam Cooke mixed with other hits. That was not my background. I was not brought up singing gospel at church. I loved the music, but I came from folk music. All of them (Pink Floyd, Rolling Stones, Rod Stewart) wanted the color in the band. They loved the blues and wanted that sound – it was something they revered. It was my job to provide that. I think most black women who sing rock and roll are expected to sing it with soul." She continued, "Rock has its roots in the blues, especially British rock."
Through Lorelei's roots, she met the challenge. "My father always told me,'You have a great voice. You can rival anyone out there. You are extremely special. Just keep working hard and looking your best,'" she recalled.  "And I did."As a result, one of Dr. McBroom's final memories of his daughter was larger than life: the Rolling Stones IMAX movie "Rolling Stones at The Max" was Larger Than Live based on the Steel Wheels/Urban Jungle Tour in 1990.
"Daddy was ecstatic; he loved seeing me on the big screen with Mick." Lorelei recalled. "We were rockin'. It was a very memorable experience for the both of us."