The benefits of trademarking your band name
by Stephen M. Stern, Esq., executive editor
Many bands set out to leave their mark, but very few actually do. Not because they lack the star power or magical riffs or lyrical connection. It's because they fail to register their band name with the U.S. Trademark and Patent Office.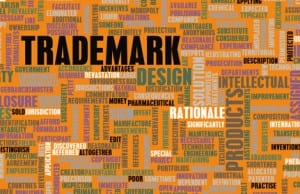 Considering the thousands of hours writing, rehearsing, performing, marketing and promoting your band, the few hours and C-notes it takes to electronically register is a drop in the proverbial bucket.
Like any other brand names trying to distinguish themselves, bands can register their names with the USPTO, which affords certain legal protections. Chief among these protections is to prevent other people from using your name to sell products and merchandise, and profiting from that use.
Your exclusive right
Trademark law protects a trademark owner's exclusive right to use a trademark when use of the mark by another would likely cause consumer confusion as to the source or origin of goods. A trademark is a word, phrase, symbol or design — or a combination thereof — which identifies and distinguishes the source of the goods of one party from those of others.
To establish a violation of the Lanham Act,for either a registered mark under 15 U.S.C. § 1114, or an unregistered mark under 15 U.S. § 1125(a), the plaintiff must demonstrate that (1) it has a valid and legally protectable mark; (2) it owns the mark; and (3) the defendant's use of the mark to identify goods or services causes a likelihood of confusion."
If the trademark is registered before someone infringes on your name, then you are eligible to receive a much greater sum of money in damages plus your attorney fees and costs. That's if the other party fails to cease and desist after receipt of your written demand letter.
Other benefits from trademarking your band name
The USPTO "Protecting Your Trademark" fact sheet states that other registration benefits include:
A legal presumption of your ownership of the mark and your exclusive right to use the mark nationwide on or in connection with the goods/services listed in the registration;
Public notice of your claim of ownership of the mark;
Listing in the USPTO's online databases;
The ability to record the U.S. registration with the U.S. Customs and Border Protection Service to prevent importation of infringing foreign goods;
The right to use the federal registration symbol ®;
The ability to bring an action concerning the mark in federal court; and
The use of the U.S. registration as a basis to obtain registration in foreign countries.
The do-it-yourself cost is around $300, but the value in damages, coupled with the potential value of your band name on merchandise is miniscule by comparison. Prior to applying for the trademark, conduct a search to see if that band name is already in use, or a current application is pending. One search method is the Trademark Electronic Search System.
Another search method is paying a third party with a massive database system to do a wide-scope review of your band name. In some cases, the band name may already be in use under common law (just used in commerce) or registered in a particular state. In this scenario, you won't be able to prevent use of that band name in a designated city or county, or within a certain state, but you could still claim federal rights.
Additionally, if your band name is also a design or a logo of some sort, you can register it as a copyright by the U.S. Copyright Office (http://www.copyright.gov), which will protect another type of legal protection against infringement. The basic registration fee is $65, and provides an array of protection and statutory damages should someone infringe your copyright.
The performances and groupies come and go, but the work you create is the legacy that remains, including the name of your band.
Stephen Stern, a three-chord groovemeister, specializes in estate law, intellectual property, entertainment law, bankruptcy and contracts. He provides a free consultation to California residents. For more information, visit www.sternlegalcounsel.com.