KillSET based out of L.A., California is the integration of a professional, well-oiled, finely tuned metal machine and an explosive, supercharged charismatic front man.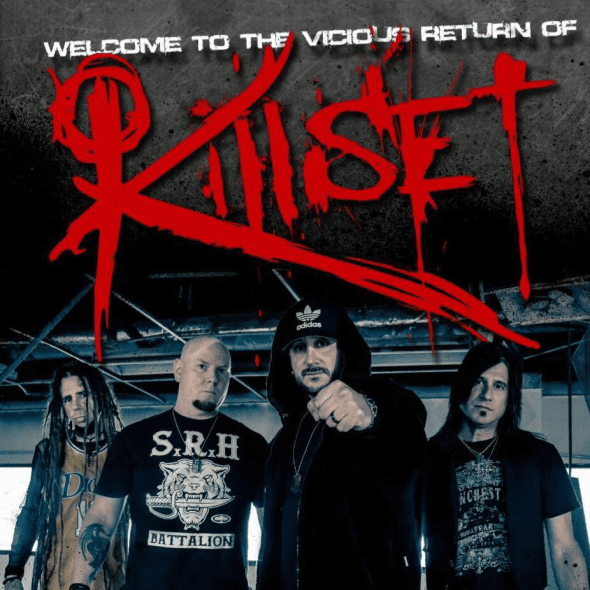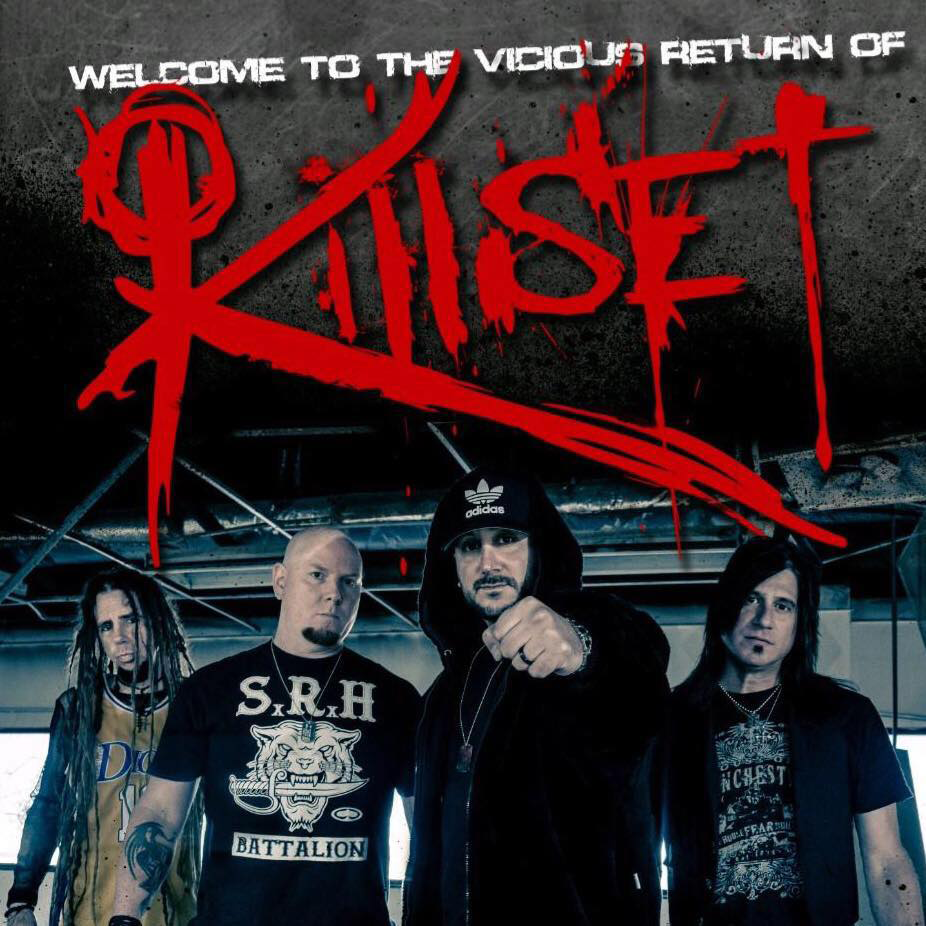 The band was created when former ARCM members, James "Jas" Dillon (Drums), Mark Baker (Bass), and Dave Comer (Guitars), combined forces with established singer Luca (Choleric). Instantly, there was an addictive atmosphere in the writing process.  The contributions and writing styles of each member perfectly complemented one another's individual strengths to create a sound that beautifully kills.
KillSET then joined forces with renowned producer, Eddie Wohl (Fuel, Smile Empty Soul, ill Nino, 36 Crazyfists) and completed their debut, full-length album, 'Know Your Killer,' demonstrating their signature sound of pure ferocity and simple beauty. The overwhelming support of the freshman album led to worldwide radio play and presented KillSET with the opportunities to share the stage with Fear Factory, Otep, Red, Adrenaline Mob, Flaw, Nothing More, and Saliva.
​"Killers in the Pit" (Official Video)
https://www.youtube.com/watch?v=qzaqYLyEOns
KillSET – Tomorrow (Official Lyric Video)
https://www.youtube.com/watch?v=t2uQon3L_8I
FOR MORE INFORMATION, PLEASE VISIT:
www.facebook.com/killsetofficial
Source: Yvonne's World PR & Promotions