The long road from Philly to Nashville
It all starts with a conversation. As a music journalist, it's hard not to be star-struck over some of the people whom I've had conversations with — Toby Wright immediately comes to mind, because I admire his prolific and prodigious work in the field of rock-and-roll music production and engineering. Another person who had the same effect on me is Rudolf Schenker, the founding member and rhythm guitarist of The Scorpions.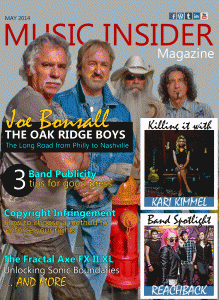 Recently, when I spoke with Joe Bonsall, lead singer of the venerable country and southern gospel quartet, The Oak Ridge Boys, I have to admit that I was a little nervous. I've been a fan of theirs since the early 1970s. My mother and father were both really big fans of The Oak Ridge Boys, so it was only natural that my brother and I would be exposed to their music.
Speaking with Bonsall was as relaxed and natural as having a comfortable chat with your neighbor. His personality and charm are genuine, and not forced in any way. With Joe Bonsall, what you see is what you get, and that's the way The Oak Ridge Boys have always approached their music.
Starting out in the 1940s as the Oak Ridge Quartet, the original band became popular in southern gospel circles in the 1950s, officially changing their name to The Oak Ridge Boys in the early 1960s, remaining a gospel quartet until the mid-70s. Shortly after Bonsall joined the group in 1973, the band changed their focus from purely a gospel quartet to a country music group, while still maintaining their gospel roots.
With Bonsall on high harmonies and lead (tenor) on such country and crossover hits as "Elvira," "Bobbie Sue," and "American Made," Duane Allen singing lead, William Lee Golden (baritone), and Richard Sterban (bass), this lineup made The Oak Ridge Boys a household name and an international country music sensation.


Speaking with Bonsall from his home in Hendersonville, Tennessee on a mid-April afternoon, I was pleasantly surprised with how down-to-Earth his manner is, and how naturally the conversation flowed.
Brian McKinny: Hello, Joe! It's good to talk to you. I understand that you played the Grand Old Opry last night with The Oak Ridge Boys.
Joe Bonsall: Yes, right now, I'm at home in Hendersonville, Tennessee, and we played the Opry last night.
McKinny: You've lived in the Nashville area for a long time, now. How has Nashville changed since you first arrived?
Bonsall: Well, if you haven't been here in a while, I think you'll see that the town has really changed — it's amazing what's going on in this city. It's grown by leaps and bounds! I remember when I moved here in 1973, there were two good restaurants in Nashville, and one of them closed! Now, there are hundreds. It's become quite the metropolitan city, for better or worse.
McKinny: You're originally from Philly. How does a guy who grew up in Philly end up singing in a country and southern gospel quartet in Nashville?
Bonsall: That's a good question. Growing up in Philadelphia was a cool thing, because Philly is such a musical city, and so much good music came out of Philly in the late 50s and the early 60s — all of the great doo-wop bands of the day, and some of the black groups like Sam and Dave, and groups like that. A little bit later on, there were groups like Hall and Oates and the Stylistics … But the early rock and roll, South Philly High School gave us Fabian, Frankie Avalon and Paul Anka — all those teen idols.
You know, the big rock radio stations in Philly were cool, with Joe "The Rockin' Bird" Niagara and Jerry Blavat and, of course, Elvis made his appearance back in those early days of rock … So I was a huge fan of music from when I was very little. I was singing all the time. I did a lot of singing in church, thanks to my mother, because that was one of my good outlets for singing. And as I got a little bit older, into my early teens, in my more rebellious stage, I really needed to make a change in my life, because I was drifting down some wrong roads. So I decided to fall in with this group of Christian kids at church who were big southern gospel music fans, and these groups were coming into central Pennsylvania at the time, and we would take these trips to go see and hear these southern gospel groups — the Blackwood Brothers, even The Oak Ridge Boys of that day! I heard them all, and that's when I fell in love with southern-style gospel quartet music. I made up my mind at 15 that I would be a better person, and I would start singing gospel quartet music. That really was it for me. That was my goal.
I started my own little gospel group, and one thing led to another — I met this guy who was selling clothes over at Gimbels in north-east Philly, that I had heard was a bass singer and a gospel fan. So I found him, sought him out — he was the only other gospel fan I knew of in Philly, the same kind of guy who would go downtown and find old record stores to search for old gospel group albums. He and I became good friends, and that was Richard Sterban, our bass singer.
I had my own little part-time group called "The Faith Four Quartet" — we were terrible, but we really enjoyed singing. Richard and I became close friends, and he had started this group called "The Keystones." I joined with Richard and sang with The Keystones, right up until I joined The Oak Ridge Boys. Ironically, Richard would leave The Keystones in the early 70s to join JD Sumner and the Stamps in Nashville, backing up Elvis for two years. Then in 1972, Richard joined The Oak Ridge Boys.
During that time, I was still working with The Keystones — living in Buffalo, New York, and I was promoting gospel shows up there, including promoting The Oak Ridge Boys! I would bring the Oak Ridge Boys up there, and they'd bring The Keystones down South. We had a reciprocal agreement, and we did a lot of work together. Duane Allen started producing albums on my little cutting-edge gospel band, The Keystones, so Duane and I became friends.
So in 1973, when their longtime tenor, Willie Wynn left the group, they offered me the job. It gave me the opportunity to come to Nashville, sing again with my brother, Richard, and be with the mighty Oak Ridge Boys. At that time, we were pretty much riding the top of gospel music, before we started transitioning ourselves into a country band in the later 70s. It's an ironic twist of fate that got me here, and that's the short story, but it's more than I normally give on how a kid from the streets of Philly ended up singing in a gospel/country band. It was a long journey, but it's also a pretty cool story.
McKinny: When I think about Philadelphia of that time, I think "American Bandstand!"
Bonsall: I used to go to Bandstand! I was never a regular on the show, but when we were the biggest act in country in the 80s, people started writing that I used to be a regular on "American Bandstand," and it's just not true. But I was good friends with Dick Clark back then, and I got to know Dick really well. I told Dick one day a story about how me and this neighborhood girl, named Kathy Stathias, would go to 69th and Market on the "EL", get off and stand in line to try to get into Bandstand. Every once in a while, we got in, and we'd actually dance on the show, and see Chubby Checker lip sync or something … And if we didn't get into the show, we went and had ourselves a hoagie and got back on the "EL" and went to the house.
When Dick did his 25th anniversary book, "The First 25 Years of Rock & Roll," I wrote about four pages about what it was like to go down there and stand in line, waiting to be let in. So "American Bandstand" was a huge influence on me, musically — and again, it was right there in Philadelphia.
Several years ago, I was inducted into the Philadelphia Music Alliance Hall of Fame, so now I'm in the music hall of fame in Philly with all those acts I thought so much of growing up and have grown to love all these years. So it's kind of an amazing thing for me.
McKinny: How does it feel to have come so far, and maintained the momentum of the band, and the integrity of the music after all these years?
Bonsall: It's an amazing thing, because I joined The Oak Ridge Boys in 1973. I was 25 years old, and I'm now about to turn 66 years old, and I'm still with The Oak Ridge Boys 41 years later. It's just insane! And everybody's still feeling good, we're singing well, we're all good friends; we're releasing new and vibrant music, and playing 150 dates a year. Our set list changes every night, we have so many songs to sing. People still come out to hear us in large numbers, and along the way, we've become a quintessential American music group somehow. It's just been an amazing journey, Brian. I have to tell you, I count my blessings every day to be a part of something like this, and still be a part of it after so long.
McKinny: It's interesting that you said that — "quintessential American quartet," because I think that's exactly what the band has become over the years. Can you expand on that point?
Bonsall: Well, you know, we've played all the big, beautiful theaters, performing arts centers, state and county fairs, and overall, our audiences are a little older now than they have been in the past — and of course they are, we're older! A lot o f people have grown up with us, but the kids, the young country fans and the families are still there in the audience at every show. We're passed down from generation to generation — from grandpa and his 8-tracks to our new album, "Boy's Night Out" on our younger fans' iPods. It's amazing to see, to be on stage and look out over the audience and see whole families and several generations watching our shows and enjoying our music. When we talk to some of the younger fans and ask them, "How come you know all the words to our songs? I mean, 'Y'all Come Back Saloon' was released in 1977, and you knew every word!" And they'll say, "I listened to grandpa's 8-tracks, man!" It's really cool to have that kind of thing going on with our young fans.
When you look at some of the acts that have been around a long time like us, say U2 or the Rolling Stones — I was even thinking of Bruce Springsteen, who was here in town last night. I first started hearing Springsteen around 1975 or so, and he's still singing. He's only a year younger than I am, and he's out there rocking his behind off! People always ask us, "When are you gonna stop? When are you going to retire?"
I heard Willie Nelson say once, "I sing songs for a living, and I play golf. Which one do you expect me to quit doing?" The Oak Ridge Boys don't even play golf, so we sing songs. I think a lot of these acts get past a certain age and don't even know how to stop. Because a part of us can't believe that we're still doing it, we can't believe that we're still performing at this level, and then there's this voice in your head that says, "Why ever stop?"
We're singing songs here; we're not splitting the atom. So, if everybody's feeling good, singing good, and able to perform at a high level — which I think is important, because people are paying to hear you sing — I think if we all of a sudden start to sound like an Oak Ridge Boys tribute band, then I think it's time to hang it up.
But overall, I think that we'll probably keep singing until we drop! God will tell us it's time to stop. "Uh, Joe won't be on the bus tonight, because he's gone …" I've heard Duane Allen say before, "We've been able to plan almost every step of our career for decades, and the only thing we haven't been able to plan for is how to stop." So we don't stop. We're like the act that doesn't go away.
McKinny: With the band's schedule, you play a show about every other day. Is it hard to find time for life outside the band?
Bonsall: It varies over the course of a year. For instance, let me tell you what our schedule is right now. We've played two shows this week. Next week, we're going out for five days. Then we're home for a week and a half. Then we're going to the west coast for two weeks. Then we're home for a week, and then we go out for a weekend. So that's how a lot of it goes.
We do a big Christmas tour every year — it's a monster part of our year, and the Christmas tour is usually a pretty aggressive schedule. Sometimes it's a solid four weeks out on the road, but we take a month off after the holidays. I think we've learned how to balance it out pretty well over the years. We are a hard-working band — we hit the road hard; we enjoy the road, we enjoy the process of going out there and singing every night. And sometimes we're home more than an average guy, and other times we pay the price a little bit. For everything, there's a sacrifice, you know. As long as I've been with this group, for every success, there's a sacrifice to make. I don't care what you do for a living, there's a sacrifice somewhere. You just have to roll with that.
I have known acts in this town that have become so sick and tired of the road that if they had to leave one more time it would kill them. I knew a major league bluegrass guy who I looked up to and respected a lot, even to this day, who said to me that when he was on the way to the bus, he would stop and vomit, because he just so badly didn't want to get on that bus to go play anymore.
And I thought, if it came to that, why put yourself through that? You only live once. But it's not even in our DNA to ever feel like that. I can't wait to get to the bus! I can't wait to see the guys! As long as I've known all these guys, it's been like "Hey fellas, how're you doing? You ready to go do some shows and sing?" It's as simple as that.
I'm one of those people who believes the music business is as difficult or as simple as you want to make it. How about this: You show up, you be nice to everybody, be honest, have integrity, sing your songs and put on a great show, you shake hands, you get the check, and you get on the bus. It can be that easy. But boy, there are a lot of people who make it a whole lot harder than that!
For some artists, many of their surrounding personnel are the enemy of the act. I've seen it in every style of music — rock and roll, country, bluegrass, gospel … The advance guy that gets there ahead of the act just pisses everybody off before the band even gets there! You have to put the blame for that where it is. The Oak Ridge Boys have been lucky, because we've always surrounded ourselves with good people, people of integrity. And when they get there, they're nice to everybody — nobody causes any waves, and they know how to get the job done, and get it done right. That's kind of a magical thing in itself, in my opinion. They have the hard jobs. We just go out there and sing.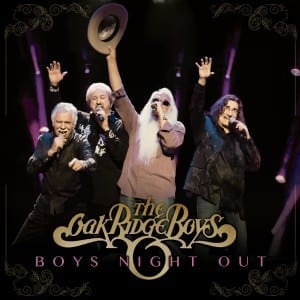 McKinny: Speaking of that, what can you tell me about your support staff — the people who make The Oak Ridge Boys go? Have many people on your staff been with you guys for the long haul?
Bonsall: We have four people in our office. Our receptionist who started as an intern hasn't been there that long. The other three people, our bookkeeper, Karin Warf has been there for 43 years, our marketing girl, Kathy Harris, has been there for 42 years, and our operations manager, John Mir has been there for 40 years. Jim Halsey has been our manager since 1975. He had the Jim Halsey booking agency out of Tulsa for many years — he was a manager, booking agent, then sold the booking agency to William Morris about 20 years ago, which is how we ended up with William Morris, and we're still there with them today.
So Jim still manages our group, and it's just amazing to me the longevity of the people right within our group. Heck, our guitarist, Don Carr has been here 23 years. We're not exactly the E Street Band in that sense, but we're close! We have guys who our fans know will be there. Our piano player, Ronnie Fairchild, has played keyboards for us since 1980, and in The Oak Ridge Boys of the 1950s and 60s, his father played piano for them. It's history, man! I don't think a lot of people realize the incredible history and makeup of the whole Oak Ridge Boys thing. It's like so much water under so many bridges, and it's the reason why we're still here.
McKinny: I know many vocal acts tend to use certain musicians in their live act on the road, while employing different musicians in the studio to record their albums. Do you use the same musicians in the studio and on the road?
Bonsall: We have done it differently all of the many times we've recorded. Several times, we have used a lot of studio musicians, and sometimes, it's been a mix. On this new album, "Boy's Night Out Live," that's all our band playing live, and I think that's what's so cool about the album, because if you were to buy the album and listen to it on your iPod, you'll hear what The Oak Ridge Boys sound like if you went to hear us sing tonight at the Ryman (Auditorium) downtown. The songs are fresher, and they're newer …
Let's take a song like "Leaving Louisiana in the Broad Daylight" from 1979. The song's morphed a little bit over the years. It doesn't lose its identity, but it's still changed. I read a review of the album today, and it said, "'Love Song' has turned from a horn-driven shuffle song when it was a big hit in 1983, to a guitar-driven dance song."
The song hasn't lost its integrity, but it's evolved and changed its feel from what it once was. I think that's exciting about this live album, because there's something new and fresh in all of the music. Maybe some of the songs don't hold up quite as well in today's market; some of them may sound a little dated, but to me — I'm just being honest, because we had a lot of hits in the 70s and 80s — but at the same time, there's an energy there, and a love for that music, and for people that love The Oak Ridge Boys, they're going to think that "Boy's Night Out" is like moving to a condo in Montserrat!
After being together for so long, I think the fans expect the songs to change over time, and I think they should change. I remember back in the 80s, we were more saxophone-driven on some things, and we're more of a guitar-driven band now. We have a tremendous musician in the band named Rex Wiseman, and he plays pedal steel guitar, fiddle, and adds so much depth to everything we're doing on stage. If you hear "Fancy Free" now, you'll probably hear more steel guitar on it than on the record. But I don't think any of those changes matter in a negative way, as long as the integrity of the song is maintained, and it's done well. Rex is one of the best steel guitar players you'll find anywhere. I hope you get to come to a show one day and listen to Rex play steel — you'll go away with tears in your eyes.
McKinny: The Oak Ridge Boys have performed for five sitting American presidents. Who was your favorite, and do you have any stories you could share about meeting him?
Bonsall: Well, our favorite president has become a friend over the years, and that's George Herbert Walker Bush — Bush 41 (41st president), and his wife, Barbara. The Oak Ridge Boys and the Bushes have been very close since about 1982 when he was vice president to Ronald Reagan. President Reagan had invited us to play at the Congressional Barbecue on the lawn of the White House, and here comes this big, tall, lanky dude running toward us with a bag of gifts, saying, "Man, I can't be at the show tonight, fellas, but I just love The Oak Ridge Boys. You're my absolute favorite group in the world, so could you sing a few songs before I go?"
We became friends then with George Bush, and that friendship has lasted right up to now. He and Barbara are still with us, and they've had a few rocky roads with their health the last several years, but they're still here, and they're very good friends. In like manner, we became very good friends with their son, George W. Bush when he was the governor of Texas, because of George and Barbara. So I would say that George Bush (Bush 41) is our favorite. We sang for Reagan on two occasions, and we got to chat with him a little bit, but never got to know him that well.
We sang for Jimmy Carter in the White House on a big night honoring country music in the late 70s, and we did meet him once at a Habitat for Humanity event, where we were taking part in building a house, and Jimmy was right there next to us hammering nails — that was kind of cool!
We met Gerald Ford very quickly at a show in Tulsa, and we met Bill Clinton very quickly on stage once where he came up and shook our hands as president. We did meet him before as governor of Arkansas when we played the Arkansas State Fair back in the 80s. He came back stage and made us honorary "Arkansas Travelers" (a minor league baseball team in Little Rock). Of course, the guy who's in the White House now, he's just never called … I think he's more a Kanye fan than a fan of country music. Not that the Oaks are ever that political, but I think we lean a little further than where he probably exists.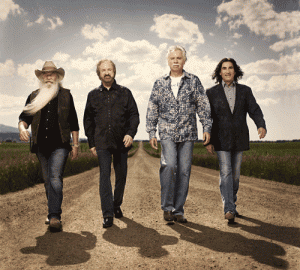 It's funny, because I saw some big special on TV recently, and they asked the question, "Why are rock-and-roll musicians more liberal and country musicians more conservative?" Man, I don't even know the answer to that. I watched that whole show and I didn't get a doggone thing out of it. To me, it's personal, and it's individual choice. Some of us believe one way, some of us believe another, and some of us have changed our way of thinking over the years, as we observe and learn and grow. I think it's all just part of the process, and that's America. It's what makes America great. I don't think it has a single thing to do with rock and roll or country. I've met some rock-and-roll guys who are pretty conservative in their opinions, and I've met some country folks here in Nashville who border on socialist views. And the pendulum swings back and forth — nothing stays the same forever. The power of what America is survives, no matter what goes on. You have to count on that.
McKinny: I noticed that you're wearing a POW/MIA bracelet in support of our missing warriors. How important is it for you, and the rest of the fellas in the band to show your patriotic support for our country and our troops?
Bonsall: I've worn a POW bracelet for about 15-20 years, and actually, the bracelet you see on my arm is a bracelet in honor of Corporal Jonathan Bowling of Stuart, Virginia who died in Iraq in 2005. It's one of those black bracelets. He was a Marine, and his father, Darrell, and I are very close friends to this day. I think it's important to be patriotic, because I think this is the greatest country on the face of the earth, and The Oak Ridge Boys all owe so much of what we are to the wonderful freedom we have here, and our freedom is not free. It's been paid for, time and time again by some of the greatest young people, ever. I think they need our support, they need our love, and I don't care where you land, politically, you have to love these kids, and you have to support them with everything you have. I was raised in a military family. My daddy was a hero of World War II, my mother was a WAC (Women's Army Corps) in World War II, and they brought me up to love America. In fact, I wrote a book a few years back, called "GI Joe and Lillie," and it's based on the story of their lives.
My mother instilled in me a long time ago that you could be anything you want to be, do anything you want to do. You just have to be honest, you have to honor God, and you have to treat people right. And she'd always point to my daddy in his wheel chair and say, "That's why guys like your father did what they did in the war, so don't blow it." That has always been what has led my life. My mother was a gem. If everyone were lucky enough to have had a mother like mine, this would be the best planet it could be. She and my daddy both are buried in Arlington Cemetery.
As an aside to that, my folks taught me a good work ethic, Brian. They taught me that you have to work hard for what you get. Even in this town, a lot of people aren't successful, because success actually comes with a pair of overalls on it, and it's called "work." And a lot of people have that attitude of, "Where's my limo?"
To that I say, "Just stand there and keep waiting for it."
You have to work, man. There's no way of getting around that. Hard work is what makes it all happen, and the more successful you are means you've worked harder to get there. That's why I don't ever begrudge anybody successes; because I know success doesn't just happen on its own. Maybe it does for a chosen few who seem to come out of nowhere, and all of a sudden, "Bingo," they hit the big time. But most of the time, there are dues paid and miles put on. There's miles in an old Buick pulling a U-Haul full of gear, or there's miles riding crammed into a van with a bunch of other dudes, and playing some of the seedier places just to feed yourselves and get enough gas money to be able to make it to the next gig.
And then, all of a sudden, you're riding around in a big, private beautiful bus, and the world's your oyster. But boy, I tell ya … That doesn't happen overnight. And when it finally does happen, you appreciate it; you don't take stuff for granted anymore. Every day, you know what it took to get here, and you know that it takes even more to stay here. So it instills a work ethic that feeds upon itself.
Again, I think that's the basic story of The Oak Ridge Boys. It's not just me — it's William Lee Golden, it's Duane Allen, and it's Richard Sterban. Everybody brings something different to the table — a different talent, a different background, a different attitude —each guy's as different as night from day, but everybody melds together as one, like spokes in a big wheel, and that big wheel is The Oak Ridge Boys, and we all know it. We all know that what we do is important, but we also realize that what we do together is what's really important. We are a good team.
You can find out more about The Oak Ridge Boys on their website, and you can buy their first live album ever, "Boys Night Out" at Amazon, iTunes, and the ORB.com store. For current and future tour dates and to purchase tickets to their shows, visit The Oak Ridge Boys tour web page.