What a fortunate choice for his fans when Jerry Edmundson left behind the rodeos and construction work to pursue a career in country music. A cowboy at heart, he remains one of the good ole boys, with a strong loyalty to his family, friends, and fans.
Growing up on a small farm in Missouri Jerry's mother and grandfather greatly influenced his music. They taught him that the heart of music emanates from the soul. At church every Sunday, as a kid he sat beside his mother at the piano while she played and sang. He learned the art of song writing while breaking down the hymns from an old song book that was in front of him so often.
Although influenced by the likes of Johnny Cash, Vince Gill, Alabama, and so many other country music greats, he developed his own signature sound  and song writing style.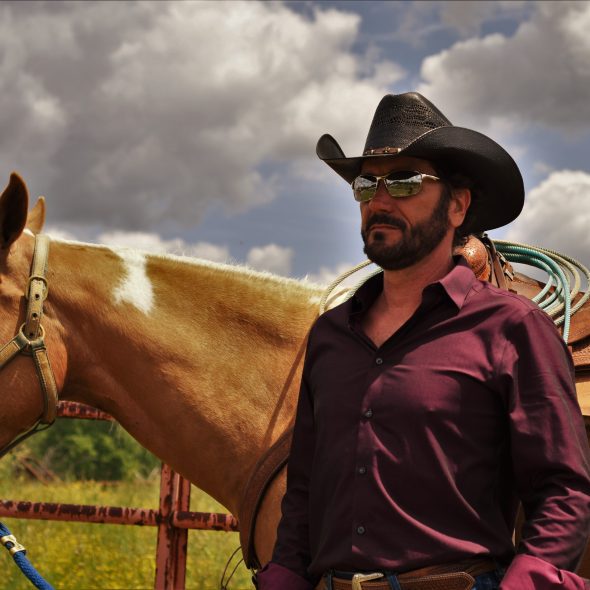 Jerry stamped a place in the country music industry with two of his original songs, "Whiskey On My Mind", released in 2019, and "Watch This Guitar Come Alive". These songs garnered a huge audience with loyal fans from around the globe. Jerry's ability with the gallery keeps them coming back for more , wondering what the next song release will be.
Despite the early success, he remains grounded and humble, just a nice guy from a small town in Missouri.
Jerry's current plans incorporate working with promoters to release his songs to national radio , and begin to tour the country with his band. Look for his first national radio release in October 2021, and an album that he will release in the spring of 2022.
With Jerry what you see is what you get. He's a powerhouse on the stage with his bold and upbeat vibes. The small town cowboy rocks the house to the last note.
In retrospect his style of writing and singing echo with his familiarity of that old time gospel music, with the boldness of a pro rodeo cowboy, and with the influence of the likes of Johnny Cash, Vince Gill and Alabama. The blend works like music magic.
I Can't Dance This Dance With You

Watch This Guitar Come Alive

Whiskey On My Mind