Addition of one of the country's largest independent promoters signals continued momentum for the next generation music platform Ticketfly, one of the most powerful ticketing, digital marketing, and analytics software around joins forces with Pandora, the world's most powerful music discovery platform for musicians.
Ticketfly, re-imagines live event experience, has announced that Jam Productions, who happens to be one of the largest independent concert promoters in the United States, has decided to jump on board the Ticketfly platform and will be the exclusive ticketing provider for three best venues in Chicago, the Riviera Theatre, Vic Theatre, Park West and events throughout the Midwest.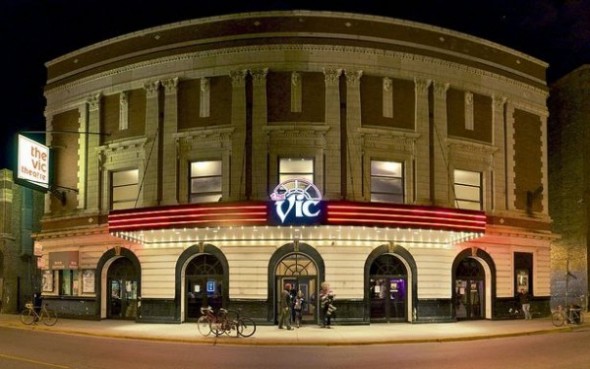 This union emphasizes Ticketfly's bold move to take on larger venues and promoters; reinforcing their national footprint while positioning itself in the country's top three live music markets—Los Angeles, Chicago, and New York.
For more than 40 years, music industry veterans, Jerry Mickelson and Arny Granat, of Jam Productions has made a name for themselves by producing events in the greater Chicago area, the Minnesota Twin Cities area, and various other markets in the country bringing in big names like Bruce Springsteen, U2, Radiohead, and many others.
Jam Productions solidifies major client signings for Ticketfly since merging with Pandora last year. Ticketfly has obtained Bowery Ballroom, Mercury Lounge, Memphis in May, RPM Presents (formerly Pacha), and many more venues.
Close to 80 million listeners each month, spend more than 20 hours utilizing Pandora, and together, Ticketfly and Pandora will change the future of live events.
ABOUT TICKETFLY
Ticketfly, a subsidiary of Pandora, is a technology company re-imagining the live event experience for promoters and fans. Its powerful ticketing, digital marketing, and analytics software helps promoters sell more tickets, streamline operations, and increase revenue per attendee, while its consumer tools make it easy for fans to find and purchase tickets to great events across North America. Since 2008, more than 1,200 leading venues and promoters have partnered with Ticketfly, including Merriweather Post Pavilion, Bowery Ballroom, the Brooklyn Bowl, Central Park SummerStage, Pitchfork Music Festival, and The Troubadour. Ticketfly is led by Andrew Dreskin, cofounder of TicketWeb, the first company to ever sell tickets online. The company works with more of Pollstar's top independent clubs than any other provider, and in 2015 was named one of Fast Company's "Most Innovative Companies in Music."
ABOUT PANDORA
Pandora is the world's most powerful music discovery platform a place where artists find their fans and listeners find music they love. We are driven by a single purpose: unleashing the infinite power of music by connecting artists and fans, whether through earbuds, car speakers, live on stage or anywhere fans want to experience it. Our team of highly trained musicologists analyze hundreds of attributes for each recording which powers our proprietary Music Genome Project®, delivering billions of hours of personalized music tailored to the tastes of each music listener, full of discovery, making artist/fan connections at unprecedented scale. Founded by musicians, Pandora empowers artists with valuable data and tools to help grow their careers and connect with their fans.