What your mama never told you about your reproductive rights!
by Stephen M. Stern, executive editor, Music Insider Magazine
In the kinetic world of shagging and in vitro fertilization, artists still hold the top spot for reproductive rights. That's according to Section 106 (1) of the 1976 Copyright Act. Reproduction rights are the most fundamental right of the exclusive rights held by a copyrightholder — to reproduce copyrighted work in the form of copies and phonorecords.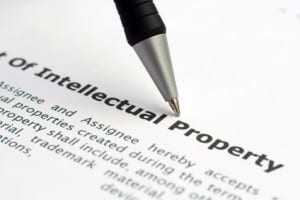 For those born in the digital age, the term "phonorecords" sounds quite dinosaurian; however, it actually refers to a material object that embodies sound (not with video), such as old-school vinyl records, 8-track tapes, MP3s, cassettes and CDs. It's the tangible media holding the sound recording.
The reproduction right allows the copyright holder to duplicate, transcribe, imitate or simulate the sound recording from that fixed medium (phonorecord). These rights are not exclusive as the Copyright Act also provides some limitations, which include, but are not limited to, fair use, certain radio transmissions, reproductions by libraries and archives.
Getting in sync
One of the more profitable subsets of reproduction rights is the right to contract a synchronization license, also known as having sync rights. Typically, it's the sound recording of music used in film and television programs, or use of a musical composition in "synchronization" of scenes or a scene.
Sync license rights can fetch a few hundred to hundreds of thousands of dollars. The amount of scratch is based mostly on celebrity status, for example, the difference between Joe Blow and Sheryl Crowe. Just as important is whether the music is used as background to a scene, which will pay a standard rate performance fee — or is integral to how the scene is presented, which involves music publishing rights and money.
Moreover, if a producer wants a particular musical composition and a particular sound recording (typically owned by a record company), the producer must also obtain the master use license of that sound recording. This is known as sync and master. Both deal with separate works and usually separate owners, and require separate licenses to use both works.
Additionally, both are consensual licenses, but the copyright holder usually retains the rights and may not permit the use. This is particularly true with political ads or when campaigns use music for their theme song without authorization of the copyright holder, who is less than enthusiastic about the candidate or campaign, for instance, Jackson Browne's music used in John McCain's campaign.
Getting your groove on
The following factors help determine if use of your music requires a musical performance fee or more:
How will the producer use the music?
When in the movie will the music be used?
The duration the music will be used?
What type of movie will use the music?
Is the music performed when the titles run at the start or the end of the movie?
Is the sound recording pre-existing, or did the movie producer hire someone or use an actor to record it?
Many artists make their living simply from sync license rights. Global sync license fees amounted to $342 million in 2011, according to the International Federation of the Phonographic Industry.
So, get your groove on … and knock up a movie producer with your reproductive sync rights today!
Editor's Note: Because of the overwhelming response to last month's Intellectual Property 101 article, MIM decided to follow up with IP 102. Watch for a future issue on contracts.
Stephen Stern, Executive Editor
A lawyer, professor, artist manager and three-chord groovemeister, Stephen "Scoop" Stern returns to his jaded journalistic roots for Music Insider Magazine. Raised in Los Angeles and based on the Central California Coast, Stephen is also partner in Rockers Collective, comprised of all-star musicians from the world's most famous bands; and The University of Rock and Roll, which provides Rockin' Keynote Speakers, corporate team-building, experiential programs, master classes, recording camps and more. Prior to his work in law, business and music, Stephen earned a bachelor's degree in journalism and published articles in a variety of newspapers and magazines.