IN ITS ENTIRETY VIA NPR FIRST LISTEN LUMINIFEROUS AVAILABLE
JUNE 16, 2015
ON TOUR THIS SUMMER – PRE ORDERS AVAILABLE NOW!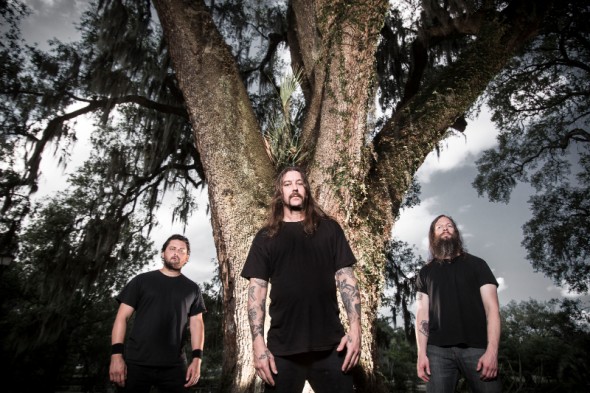 World-renowned power trio HIGH ON FIRE will release its highly-anticipated new album, Luminiferous, on June 16 via eOne Music. Recorded at Salem, Massachusetts' GodCity Studios with producer Kurt Ballou, the record is the follow-up to the group's 2012 release, De Vermis Mysteriis, an album hailed as "not for the faint of heart " by The New Yorker and "a fantastically constructed bloodbath" by Entertainment Weekly.
Now, in advance of the release of Luminiferous, NPR: First Listen presents a first look of the new album played in its entirety.
LISTEN TO LUMINIFEROUS VIA NPR: FIRST LISTEN HERE.
The band recently announced an official North American Luminiferous tour w/ special guests Pallbearer, Lucifer and Venomous Maximus. Dates can be found here.