A sound all his own
Growing up as a kid you have your heroes — whether fictional or real — heroes nonetheless. One of my heroes has been a household name for decades and has created some of the greatest songs ever brought to the music world, in my opinion. Recently, I had the opportunity to ask Hank Williams Jr. a few questions.
Bill Doty: How do you feel about new music, and do you think it's just a repeat of the past?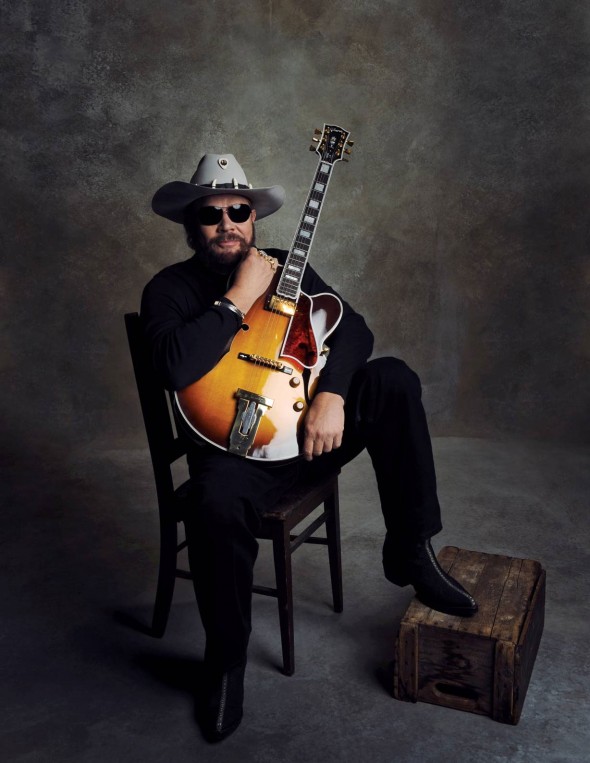 Hank Williams Jr.: Music changes and comes back full circle, so you just have to wait for it to come back around to what you like personally. Country music goes back and forth from southern rock to traditional to pop sounds, but it always comes back around, no matter which sound you like best.
BD: In your opinion, do you feel that you have to be a technical player to write good music?
HWJ: Good music comes from a place that is not manufactured. Writing a song is something that just comes to me naturally. I used to write songs, lyrics and ideas on a notepad and pieces of paper. Now I just grab the iPad and write down things that come to me, and I can finish a song that same day, or the idea will wait until the rest of the song comes to me. I don't normally use instruments to write a song. I either know it works, or it doesn't.
BD: Have you ever written a whole song on a 10-second idea?
HWJ: Yes, songs come from different places. I can have an idea and just go with it. It has happened many times.
BD: Is there anyone you would like the opportunity to write or play with?
HWJ: I have not been one to co-write with people. Today, I hear my daughter Holly tell me that she has a writing appointment at such and such time, and I think what the hell are you doing making an appointment to write for. You can't make an appointment to be creative, so I just don't understand that appointment writing process. I typically write alone, when songs and titles come to me.
BD: Does experimenting with different instruments ever motivate you to write music?
HWJ: Not really. I can play piano, drums, guitar, steel guitar and a few other instruments. I normally play those on stage and use a guitar to write, if I use any instrument at all.
BD: Is there a style of music that you think should never have been created?
HWJ: No, I think that we all like different things, and choices are good.
BD: Is there a special trick that helps you create your style of music?
HWJ: I have been making different music choices for years. Early on, some people didn't think I was country, because of the southern-rock influences. But people need to remember growing up in my household was not too typical. We had everyone from Jerry Lee Lewis to Fats Domino to Johnny Cash in our house teaching me to play instruments and just having fun.
So I love all kinds of music, and when I went out on my own, everyone thought I should perform and sound like Daddy. Well, I wasn't Daddy, and nobody would ever fill his shoes. So why try? I had to create my own sound and that happened for me, and people actually accepted it.
BD: If you didn't play country music, what other genre would you lean toward?
HWJ: Southern rock.
BD: What do you do in your free time?
HWJ: I go out to the cabin and hike around the trails. During fishing and hunting season, I am typically at my place in Montana, Alabama or Florida — having fun in the woods.
BD: What keeps you up at night?
HWJ: Nothing really. I only do 25-30 shows a year, so I don't have too much to think about that would keep me awake.
BD: Why do you drink? Why do you smoke? Ha ha, just kidding.
HWJ: Well, I have been known to have a few drinks. But, I have never smoked that — just cigars! I will leave the smoking up to my pal Willie Nelson.
BD: Tell us something personal about yourself that nobody knows yet.
HWJ: If I did, then everyone would know it!
BD: Touché, Hank … touché.
Author's note: For more information about Hank Williams Jr.'s upcoming shows or his music, visit the Hank Williams Jr. website or his Facebook page.