Soaring with the Eagles and beyond
by Music Insider Magazine editor
Glenn Frey, co-founder of the 70's LA rock group, The Eagles passed away on Monday, January 18th after suffering complications from rheumatoid arthritis, pneumonia, and acute ulcerative colitis. He was 67 years old.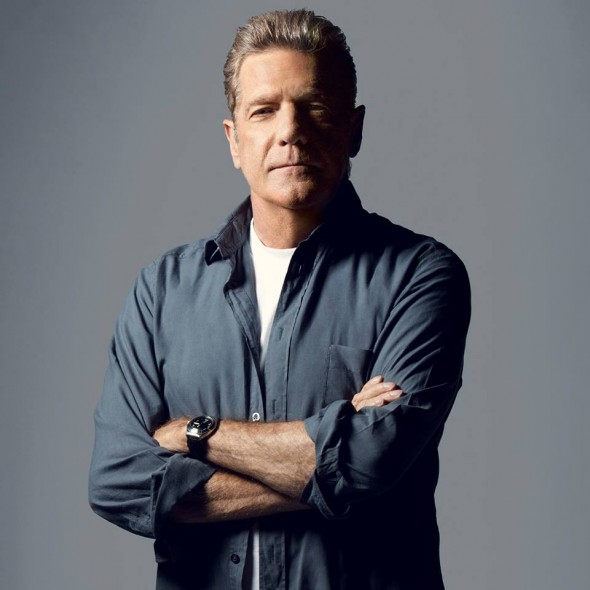 Founded in Los Angeles in 1971 by singer/guitarist/keyboardist Frey and drummer/singer Don Henley, the Eagles led storybook lives as 1970's rock stars for nearly a decade, cranking out numerous hits that helped to define an era of country-influenced rock music after the peace and love folk and psychedelic music of the 1960s. Never really achieving the mythical aura of other 70s bands like Led Zeppelin, the Eagles were still one of the most successful bands of the era, with such perennial radio hits like "Hotel California," "Lyin' Eyes," "Take It Easy," "Desperado," "Life in the Fast Lane," and "Witchy Woman." In 1980, the band fell victim to changes in the midst of a musical shift from album-oriented rock to disco, synth-pop, and punk rock that was surging at the time, and the Eagles officially disbanded.
"While the band did break up in 1980, our music continued without us," wrote Glenn Frey in 2000. "It was becoming increasingly apparent to me that, no matter where I went or what I did, for the rest of my life I would always be an Eagle."
After disbanding, each member embarked on solo careers. Joe Walsh arguably had the most successful of these, as he was a solo artist and founding member of The James Gang, which already had numerous hits of their own ("Rocky Mountain Way," "Funk  #49,""Walk Away," and "Turn To Stone") before Walsh joined the Eagles. Walsh continued to tour with the Eagles during their reunion and continues to tour as a very successful solo act all over the world today.
Don Henley experienced his own renaissance starting in the early 80s with his first solo album, "I Can't Stand Still." His solo hits include "Dirty Laundry", "The Boys of Summer", "All She Wants to Do Is Dance", "The Heart of the Matter", "The Last Worthless Evening", "Sunset Grill", "Not Enough Love in the World", "New York Minute" and "The End of the Innocence".
Frey's post-Eagles hits include "You Belong to the City," "The Heat Is On," "I Found Somebody," "The One You Love," and my own personal favorite from his solo hits, "Smuggler's Blues." Frey got his musical start in his native state of Michigan, working with Bob Seger as a sideman, singing backups and playing guitar on The Bob Seger System's 1969 hit song, "Ramblin', Gamblin' Man." Their friendship and working relationship would continue as Seger helped to co-write many songs with Frey for the Eagles and Frey's solo career. Their personal and professional friendship lasted through to the end of Frey's life.
When Frey embarked on his solo career, it not only included music, but acting as well. Frey's acting career took off with the advent of NBC's hit cop series, Miami Vice ; the popularity of Frey's soundtrack work on the show garnered a guest spot for him in the first season episode, "Smuggler's Blues." Frey also had a starring role in the "Dead Dog Arc" of the organized crime TV series, Wiseguy. In the late 1990s, he guest-starred on Nash Bridges as a policeman whose teenage daughter had run amok and gone on a crime spree with her sociopathic boyfriend. In 2002, he appeared on HBO's Arli$$, playing a political candidate who double-crosses Arliss and must pay a high price for it.
Frey's first foray into film was his starring role in Let's Get Harry, a 1986 film about a group of plumbers who travel to Colombia to rescue a friend from a drug lord. Let's Get Harry was a much better movie than the title and synopsis infer. Frey's next film appearance was a smaller role in Cameron Crowe's third film, Jerry Maguire. Frey played the tight-fisted general manager of the Arizona Cardinals football team who, in the film's climax, finally agrees to pay Cuba Gooding, Jr.'s character, Rod Tidwell, a high-paying contract. Frey's successful soundtrack work in the 80s and early 90s included not just television, but movies as well, with his music appearing in "Thelma and Louise," "Beverley Hills Cop," and "Ghostbusters II."
After the band flamed out in 1980 and disbanded, and everyone's solo careers took off in their various arcs, they got back together 14 years later with their popularity soaring and their millions of fans across America and the rest of the world screaming for a reunion. It was that meteoric rise and their early successes which landed the band in the Rock and Roll Hall of Fame's class of 1998. The Rock and Roll Hall of Fame's website states that The Eagles sold more records than any other band in the 1970s. They had four consecutive No. 1 albums, five No. 1 singles and the band's "Greatest Hits 1971-1975" album alone sold upward of 26 million copies. That's an impressive statistic for any band, especially when you consider they were recording, playing, and touring at the same time as bands and artists such as Led Zeppelin, The Rolling Stones, The Who, KISS, Elvis Presley, Elton John, Chicago, Paul McCartney and Wings.
An Eagles country tribute album, titled Common Thread: The Songs of the Eagles, was released in 1993, 13 years after the breakup. Travis Tritt insisted on having the "Long Run"-era Eagles in his video for "Take It Easy" and they agreed. Following years of public speculation, the band formally reunited the following year. The lineup comprised the five Long Run-era members — Frey, Henley, Walsh, Felder, and Schmit — supplemented by Scott Crago (drums), John Corey (keyboards, guitar, backing vocals), Timothy Drury (keyboards, guitar, backing vocals), and Al Garth (sax, violin) on stage.
"For the record, we never broke up, we just took a 14-year vacation", announced Frey at their first live performance in April 1994. The ensuing tour spawned a live album titled "Hell Freezes Over," named for Henley's recurring statement that the group would get back together "when hell freezes over." The reunion album debuted at number 1 on the Billboard album charts. It included four new studio songs, with "Get Over It" and "Love Will Keep Us Alive" both becoming Top 40 hits. The album proved as successful as the tour, selling six million copies in the U.S. The tour was interrupted in September 1994 because of Frey's serious recurrence of diverticulitis, but it resumed in 1995 and continued into 1996.
The Eagles unceremoniously fired guitarist/singer, Don Felder on February 6, 2001. Felder responded with a lawsuit and a tell-all book which prompted Frey and Henley to counter-sue Felder for breach of contract. Felder's lawsuit was dismissed after the parties came to an agreement and settled the suit for an undisclosed amount, but not until after Felder suffered the financial loss of his publisher of the tell-all book, "Heaven and Hell: My Life in the Eagles (1974 – 2001)" being pulled from print due to the publisher's concerns of being sued for the publication of the book. Felder's book was subsequently published in the UK, and is still available for purchase.
Since Felder's successful reunion stint with the Eagles and their subsequent touring and playing to sold-out stadiums as they did in the heyday of the 70s, his releases have consisted of compilations of earlier solo work. In the late '90s, Frey co-founded his own label, Mission Records, with the late entertainment attorney, Peter Lopez. Frey returned with his first solo album in some 20 years with 2012's "After Hours," a collection of classic American pop songs performed in a sort of lounge/pop style, with the title tune, co-written with Jack Tempchin, a frequent collaborator of Frey's.
In the end, Frey's legacy with the Eagles and his solo and soundtrack work will live on in the hearts and minds of those who knew him, and loved his music from afar. It cannot be overstated how his music and that of the Eagles have influenced many rock, country, and pop artists that are performing today – and that influence will continue to spread far and wide.
Bruce Springsteen's musical tribute to Glenn Frey from Chicago on 1/19/16