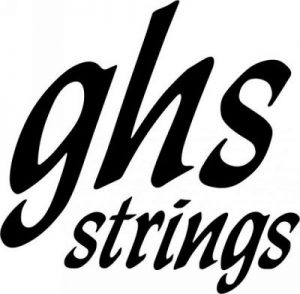 GHS Strings are pleased to announce their short scale bass strings are now longer. The updated bass strings are designed to work with short scale bass guitars where a little extra length is required such as those that use a tailpiece or are strung thru-body.
Traditionally, the winding length (ball end to taper / silk) of a short scale bass string has been 32". However, this measurement did not work easily with all short scale basses, and players resorted to buying medium scale strings instead. To help resolve this issue GHS have been working with Big Country bassist, and short scale instrument designer and expert, Scott Whitley. With Scott's help, GHS discovered the optimum winding length for short scale bass strings to be 32.75" long. The result is the same great quality strings now in a winding length more conducive to a wider range of short scale basses.
GHS short scale bass strings in the updated 32.75" winding length, are available now in the following ranges:
GHS Strings' new updated Short Scale Bass Strings offer players the complete solution where a little more winding length is needed for their bass guitar. To find more about GHS and its products please visit http://www.ghsstrings.com/
About GHS Strings:
GHS Strings has been at the forefront of string innovation for more than fifty years. This family owned business, based in Battle Creek Michigan manufactures strings for a wide range of fretted instruments including electric, Electric, acoustic, classical guitar, mandolins, banjos and more. GHS collaborates closely with a number of key artists including David Gilmour (Pink Floyd), Flea (Red Hot Chili Peppers), Dusty Hill (ZZ Top), Eric Johnson, Stu Hamm (Joe Satriani), Warren Haynes (The Allman Brothers) and Muriel Anderson. Known as "The String Experts", GHS utilize their knowledge and experience to select the highest quality materials and their own closely guarded manufacturing processes to ensure their strings have a world-class tone and a long lasting performance.
Source: A & R Marketing Limited