By Andrew Goodwin
The Fireflys hail from Runcorn, Cheshire in England.  They are currently a five piece comprising of Lee Wylding on guitar and vocals, Stephen Roberts on bass, Andrea Packer on drums, David Packer on guitar and Chris Tann on keyboards/piano.  They were formed in 2007 and make 4 minute guitar driven songs with harmonius melodies based on the changing trends and genres of British music.  The band class themselves as "northern irreverent soul".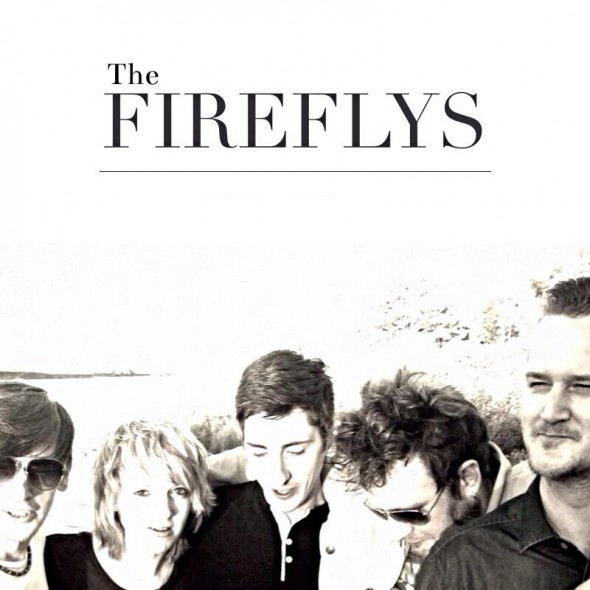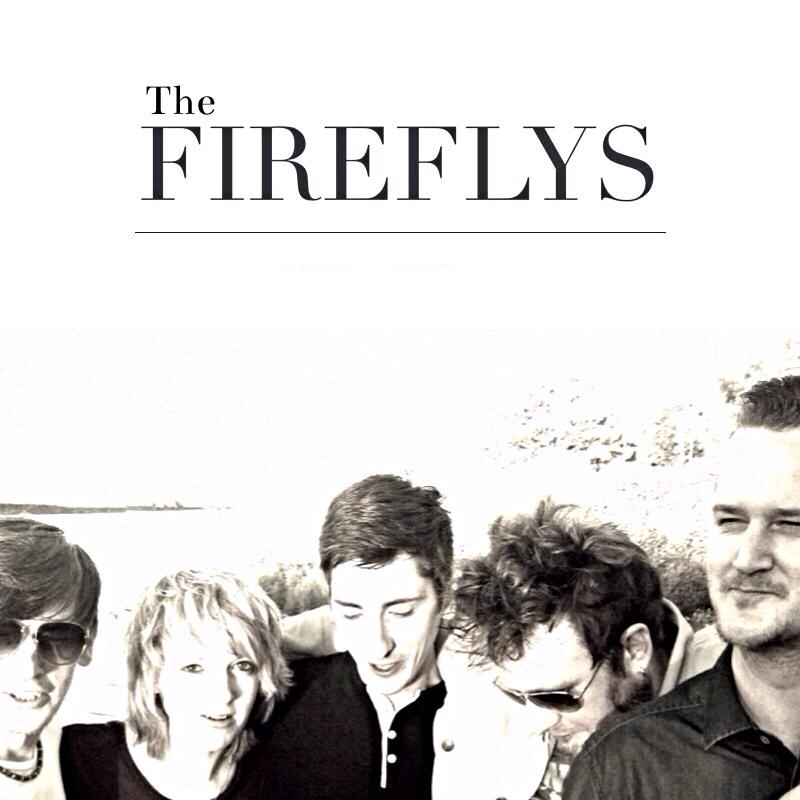 Early years saw the band self-releasing two demos "Better To Burn Out Vol 1 " and "Better To Burn Out Vol 2".  The latter was eventually released on their own Canadia label and after a tour reached number 27 in the Amazon Download Chart.
I have only just picked up on the band (shocking as they are from my hometown!) while researching local music for a journalism assignment.  I first heard "Hummingbird" from the latest album, "Embers Of The Autumn" and instantly liked it, thinking it raw, not overproduced and had that great "live" sound.
As previously stated in the intro the first album "Better To Burn Out" was released in 2009 and largely was said to be a rushed affair with the recording and mixing but a mountain of gigs and word of mouth from a growing fan base surprisingly took this unknown band into the Amazon chart.  The album opens with a pure rocker in "Aurora" and ends with a near 7 minute Pearl Jam-esque ballad "Upon These Burning Streets".   Other stand out tracks include "Yourself" which sounds similar to Foo Fighters and the lilting sweet first version of "Dear Emily".
Three years later the second album " Cathedral For Your Ashes" was released.  Instead of a charming but rushed debut, this set was said to be "solid, slick and crisp and with an ultra friendly radio sound".
This album wasn't as pure a rock out as their debut with more melodies and focus on the lyrics and harmonious guitar riffs.  Stand out tracks are "Rolling River" which has a slight funk bass feel and the seemingly prog rock of "Bottletop".  There is also a more polished re-working of "Dear Emily".
The band released two E.P's during the hiatus between the 2nd and 3rd albums, "Sympathy of Petals" was a 5 track free download at Soundcloud of acoustic numbers in 2012 while "The White E.P." was a 4 track taster for the new album in 2013.
n 2013 the 3rd and latest album was released, "Embers of the Autumn" is a kind of companion set to the previous album, far away from the big rock sound of the debut release.  Again, it keeps that live sound and purity of melody and the lyrics.  It contains the previously mentioned "Hummingbird" which is just a great emotional track.  There is a slightly more pop-rock feel on tracks such as "Julianne" and the gorgeous "Hannah Said".  The fans helped in this recording, those who chose to do so, funded the mixing and mastering and getting an early copy with their names in the credits!
"Embers of the Autumn" has recently peaked at number 8 in the iTunes chart and the band have just signed with Lander PR, who have showcased the likes of John Lennon, Michael Jackson and ABBA.  A big future for the band is in the offing.
The band recently released a charity single for Breast Cancer Awareness called "Release/Repeat" and will soon be releasing their new single "Branches" and played a successful "hometown" gig at The Brindley in Runcorn.
A new album will be entitled "The Illumination of Everything" as well as a 2015 tour which will include an "honorary" member, female singer Adele Halsall who is currently lead singer with another local band Chasing Infinity adding a new dimension of harmonies and vocals.