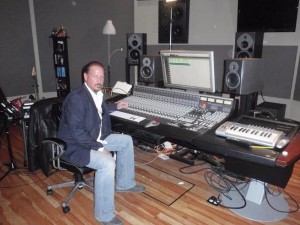 Whether it's simply being asked for his expert opinion or to work with someone on a single song, video or an entire album project, David Mobley, songwriter, producer and co-founder of the pop/rock group 'Crosswindz' has pretty much seen it all. With well over forty five years under his belt in the music industry, the Dallas/Ft. Worth, Texas based songwriter/producer has either collaborated with, given opinions and/or advice to, personally interviewed, been interviewed by, funded projects or simply hung out for the afternoon with many of the world's top artists, actors, producers, engineers, and promoters, as well as some of the world's AList movers and shakers. It would probably be much easier to name the ones he hasn't met!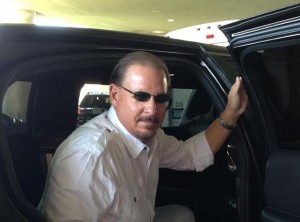 Like many others, David first discovered the joy of music when The Beatles took the stage on the old Ed Sullivan Show in 1964. Within a year, at age twelve, David had already formed his first band that played onstage in his sixth grade talent show. They won, largely because David had written the two songs the young group performed. "I really don't remember ever not being in a band or at least around the music scene while I was in school," recalled David when asked recently. "I was always the group's songwriter, promoter, drummer or guitar player."
Sometime during 1970, David met singer/songwriter and school mate, Cliff Turpin. "Cliff and I quickly became best friends and wrote what seems like a million songs together," says David.
"I realized this was what I wanted to do for the rest of my life. In songwriting, I had found that (musically) perfect spot." Around this time, David stopped playing and performing onstage and began writing and producing full time with Cliff. The duo quickly became known simply as "Cliff & Dave" but soon decided they needed a name with a little more pizzazz, so "Crosswindz" was born. After one last high school/regional talent show where the musical duo
took first place, they never performed onstage together again. But the two are still best friends and have written, recorded and produced several well received albums and motion picture soundtracks. Crosswindz albums are still selling and in demand to this day. Their last effort "The Dark Side Of Day" continues to be a hot seller on Amazon, CD Baby and many other music outlets and is considered by the duo to be its best work to date.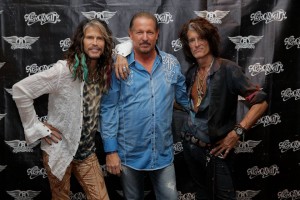 David and Cliff, along with part-time songwriting collaborator, Jonathan Pugh, all agree that a song has to have a great hook to be successful and hold the listener's attention. "I'm a real fanatic over what I call "ear candy" being sprinkled throughout songs, and so is Cliff and Jon.
It's those little sounds that a songwriter or producer can plant here and there that can make or break a song," says David. "I've had people tell me they listen to a particular song whether it's one of ours or someone else's just to hear that little "really cool sound" that made the song special to them." Many of the songs that David has produced have been labeled "experimental" or "atmospheric" in sound. He loves to toy around with different and "off the wall" ideas. David is also known as having some of the best ears in the business. "Having this keen sense of being able to hear every little tiny thing in a song, including the balance of the instruments along with the performer's vocal pitch and backing harmonies, has really helped me in the mixing and mastering of not only our songs but other musical projects that I've had the good fortune to work with," explains David.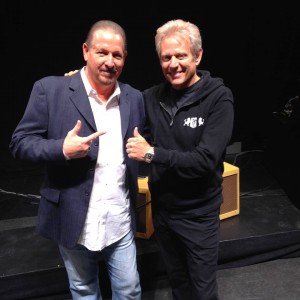 David's yearning to dive into just about every aspect of the music world led him to offers such as writing the soundtrack to the award winning motion picture 'Deliberate Conduct' and acting as Executive Producer on one of Burt Reynolds final motion pictures titled 'Deal' along with Producing numerous TV, radio ads, EPs and full CD/albums. David also founded several music related radio shows including 'The David Mobley Show', 'The Songwriters Webcast', 'Indie Music Radio' and his current smash hit radio station 'Oldies Goldies Radio' – playing the very best in 60s, 70s and 80s rock, pop and R&B. David has used these outlets to help promote and further the careers of hundreds of independent artists as well as many former and well-known major label acts. Among the many artists that endorse or have appeared live or via telephone or Skype on David's shows are Melanie, Peter Rivera (Rare Earth), Henry Gross, Andy Frasier (FREE), Dave Evans (AC/DC), Suze Lanier Bramlett, Carol Kaye, Jimmy
Allen (Puddle Of Mud), Henry Paul (The Outlaws), Vinnie Zummo (Joe Jackson Band), Mingo Lewis (Santana), John Nitzinger (Alice Cooper), Maria Muldaur, Jack Tempchin (Eagles songwriter), Michael Behm (American Idol), Ronnie Rice (The New Colony Six), Taylor Hicks (American Idol), YES, Jason Bonham (Led Zeppelin), Jay Schelling (Badfinger), Alan White (Yes, John Lennon/Yoko Ono Band), John Cowan (The Doobie Brothers), Don Felder
(Eagles), Chuck Negron (Three Dog Night), Alice Cooper and many more…
David has been interviewed by hundreds of radio stations, major music magazines, TV shows and other media platforms in over 40 countries around the world for his achievements!…On a philanthropic note, David is involved with several charitable organizations that help underprivileged kids get the attention they need and deserve through music, including learning songwriting and how to play a variety of musical instruments.
For more information visit: www.davidmobley.net