23 Years Later, Murphy Tops the Country Radio Charts
It came out of the chute as the week's Most Added Record. Thirty-two weeks – and twenty-three years later – David Lee Murphy returns to No. 1 on Billboard and MediaBase's Country Singles charts. "Everything's Gonna Be Alright," a duet with co-producer Kenny Chesney, is a song that affirms the power of positivity in a world that can seem out of control. It also affirms the power of a great song, a classic voice and hard work from a label dedicated to their artists.
"When Kenny asked me about making a record, I thought that sounded like a whole lot of fun," says Murphy, the man Chesney calls "the original Hillbilly Rock Star." "I love to make music, just as much as I love writing songs. So, we went in without expectations, and I wouldn't have imagined this. But it sure feels good."
"David Lee is the kind of artist who's timeless," Chesney says. "He writes real country songs for right now, and he understands people. I wanted that voice out there, and I'm so glad country radio agreed! I've joked, 'I'm just glad David Lee let me sing on this one,' but it's kind of true. I remember when he was having hits, thinking just how good he was – and it's great to be part of something he's part of, let alone his first No. 1 record since 'Dust on the Bottle.'"
Having spent the ensuing years writing songs that have been hits for Chesney ("Pirate Flag," "Living in Fast Forward"), Jason Aldean ("The Only Way I Know," "Big Green Tractor"), Blake Shelton ("The More I Drink"), Thompson Square (the GRAMMY-nominated "Are You Gonna Kiss Me or Not"), Gary Allan ("A Feelin' Like That"), Jake Owen ("Anywhere With You") and Reba ("Red Roses (Won't Work Now)"), Murphy has returned to being an artist with real passion. In addition to appearing at many of Chesney's stadium shows, the Southern Illinois musician has been playing dates on his own.
"It feels good," the songwriter says. "To know my music is hitting this kind of place in people's hearts… That's the reason I write these songs: to make people feel something about their life. So, the response when I play it live, now with the No. 1, is everything I could hope for, and I am so grateful to the Reviver Records team for believing, and to country radio for letting this music be heard. That's how the dots get connected."
It doesn't hurt when you have a song that affirms how hard people work, the way life gets tangled and some basic bar wisdom, over a feel-good groove and an unforgettable chorus, either. But David Lee Murphy isn't the kind of artist to say that, which is part of why years later, he's back at the top of the country charts.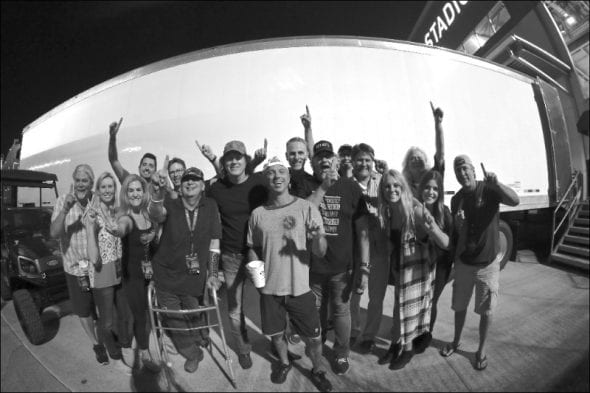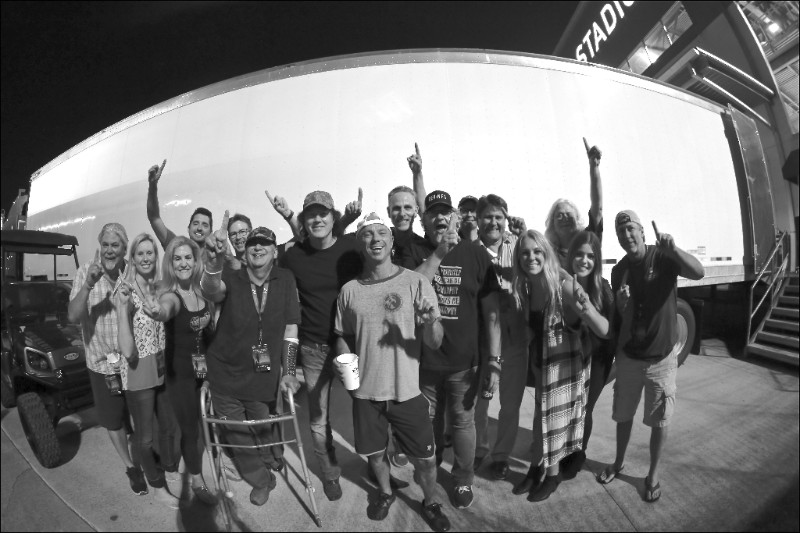 Courtesy: Ebie McFarland, Essential Broadcast Media, LLC