FOR IMMEDIATE RELEASE: February 27, 2014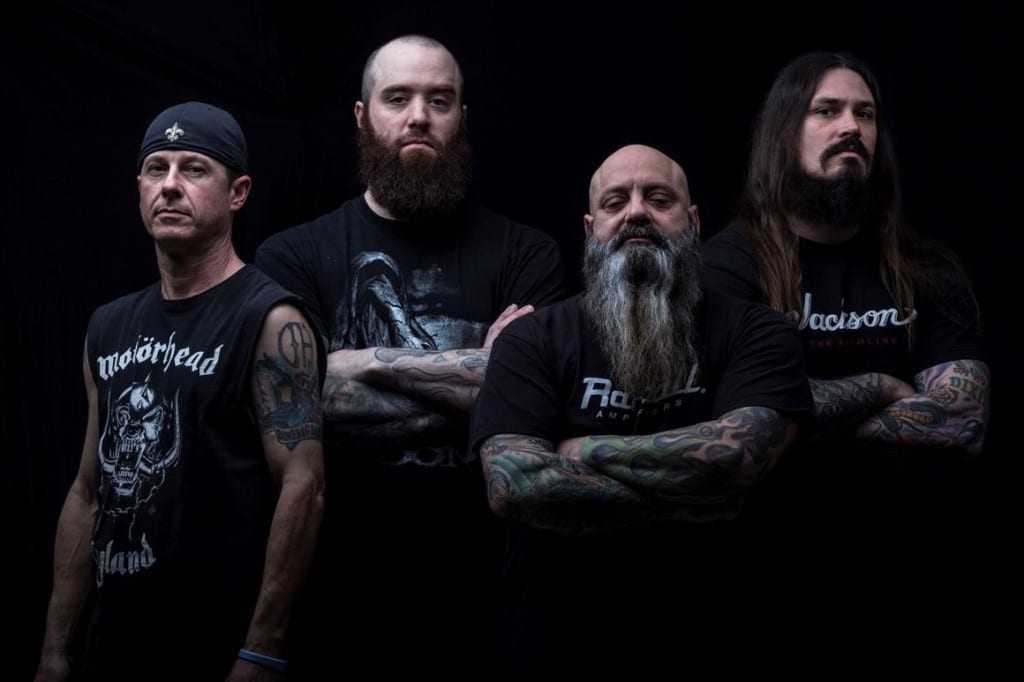 CROWBAR ANNOUNCE NEW ALBUM
"Symmetry In Black" Out 5/27/14
(New York, NY) – NOLA riff lords CROWBAR will release an all new full length album entitled "Symmetry in Black" on May 27, 2014. The album will be released in Europe on May 26, 2014 via Century Media Records. Founding vocalist Kirk Windstein provides the following comment,
"We are so proud and excited about what we have accomplished with this record! The focus, determination and attitude in the band is at an all time high. We are 100% ready to get this Juggernaut rolling and never touch the breaks again. CROWBAR will not be stopped!"
"Symmetry in Black" was produced by Kirk Windstein and Duane Simoneaux and was mixed by Josh Wilbur. The new effort will be the latest material from CROWBAR since "Sever The Wicked Hand" was released in 2011.
The new effort will be the tenth studio LP, and also marks the 25th anniversary of the inception of CROWBAR. Windstein continues, "Crowbar is my heart and soul. The music is a part of me that I am extremely proud of. It's an amazing feeling to be putting all of my energy & focus into something that I created 25 years ago! We are extremely excited to release our 10th full length & to bring the riffs to as many people as possible on tour. See you on the road!"