Principle 5: Hunger
by Rich Redmond (part five of five)
Hey folks! Do you want to be a better musician? Do you want more gigs? Do you want more overall happiness in your life?
Well then, try my "CRASH" concept on for size. CRASH is an acronym for Commitment-Relationships-Attitude-Skill-Hunger. The CRASH Course For SuccessTM is a true philosophy for living with five main principles that I have developed over the years. I would like to share them with you!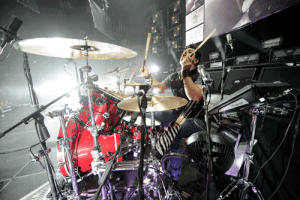 When I first arrived in town, I was literally, hungry. The pursuit of my dream of drumming success left me with credit cards maxed out from Ramen Noodle and Balance Bar purchases. It was a leaner time, but it was a special time. I was feverishly and enthusiastically working to make my dreams a reality. I had a burning hunger for success that led me to Nashville from Dallas, Texas.
After graduating from The University of North Texas in Denton, Texas with a Masters of Music Education (with a specialization in percussion), I moved into the Dallas/Fort Worth area to freelance and to make plans for my next big move. Was I going to carve out my future in New York, Los Angeles or Nashville? It didn't matter, because I was starving to play my instrument at a higher level. I wanted to play on records that people could purchase everywhere, hear myself on the radio, make music videos, perhaps travel the world on someone else's dime and be part of the crazy culture that is the music business. My bags were packed for sunny Los Angeles when I received a call to audition for a major-label recording artist in Nashville. Two other auditions for major label artists followed. I knew my time was now. I was hungry. You know that feeling you get in your stomach, when you realize you have been working hard all day long and haven't eaten? That was the feeling I had burning in my heart. I wanted it.
They don't call them 'starving artists' for nothing. You can minimize the starvation process by saving some money and doing some detailed research about exactly what you want to do and where you want to be. I didn't do the research about how Nashville worked. I didn't even know many people before I moved there. I was operating on pure desire, blind faith, and a burning hunger to taste success. Even if I was still playing clubs, pick up gigs, honky tonks, weddings, free demo sessions and showcases when I got to Nashville, I was doing it in a place where there was no "glass ceiling". There were endless possibilities for career advancement. In Nashville, I could get that "Big Gig" (Check out Zoro's Book).
When you are in the battle of bringing your life's dreams to fruition, it is a time of endless possibilities, massive setbacks and countless little victories. It's impossible to success without failing many times. Learn from your setbacks and use them to fuel future victories…and don't forget to celebrate every little victory!
My father always told me that cream always rises. You just have to be patient. I played every gig that came my way like it was the last time I would every play (and still do), and word got around. The calls kept getting more fruitful. I waited it out and it paid off. I can even remember playing pick up gigs until 3 a.m., getting home by 4 a.m.,  getting 2 hours sleep and being in front of a class room full of kindergartners as a substitute teacher at 7 a.m. That's commitment, that's hunger.
I always like to share the story of how many of the artists I have played with over the years became successful. It has never been easy for an artist to break through the masses, get heard, get recognized, and even more difficult to become a 'star'. I'll let you decide for yourself which artist i am referring to in this tale, but…We cut a record on a shoe string budget that produced a breakthrough single that fought it's way up the charts with the help of a band of brothers that played every bar and music venue that would book us. We toured in a van and then a second hand bus. We showered at YMCA's and nibbled on backstage vegetable trays for years. It happened for this artist because of the collective hunger and hard work of a team of people. We were all hungry.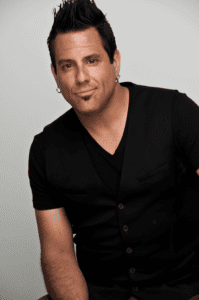 I make it a point to study the habits and actions of successful people from many different fields and businesses. I have noticed a very common denominator for individuals and companies that achieve a high level of success and notoriety. At a certain point, things become comfortable, people take things for granted, they lose the spark and the quality of their work starts to decline. I call this "The Fat Elvis Syndrome". The entities that continue to push themselves hard and look to consistently reinvent themselves, develop new skill sets and create new product lines are the ones that survive and continue to thrive. I have also noticed that people greatly respect individuals or companies that never rest on past accomplishments. When you fan the flames of hunger and keep pushing, you will be rewarded with new and exciting opportunities. In other words, you get back what you put in. The lesson here is: Stay hungry!
Musicians that I respect and model myself after are the ones that sound and look like they are literally playing for their supper. No matter what stage of their career they are in, they are hungry. They still want it. The only way to feed their hunger is to always play at the top of their game. Respect will always have to go out to musicians that play like it's the last time they will ever pick up their instrument!
I hold dear to my heart the feeling of playing my first blue sparkle snare drum and bass drum combo so many years ago. It was magic. When I finally got my first 5-piece cherry red pro level drums, I was ecstatic. I practiced to records and worked on my technique. BIG thanks to Mom and Dad for putting up with the decibels for years. Now let's fast-forward many years Recording studios, rehearsal halls, tour buses, hotels and back stage areas have come and gone. They could all easily run together, but they don't. I'm making sure that I drink it in, express and truly feel gratitude and stay hungry.
My "CRASH Course For Success" ™ seminar takes these concepts and mixes them up in an efficient, methodical, high-energy motivational event. The course has been presented to such diverse groups as The Musicians Institute in Hollywood, The Drummer's Collective in New York City and special events for major corporate entities like CISCO. Send my team an email at booking@richredmond.com for booking inquiries.
When I think of hunger, I think of inspirational cinematic characters like Rocky Balboa. I think of the students from the film "Stand and Deliver". I think of Tom Hanks in "Castaway". To me, the word HUNGER conjures up positive images of someone passionately, purposefully and relentlessly pursuing a dream. What is your dream and are you willing to go hungry for it? These are important questions to ask and even more important to answer. You know that cream on the top of your favorite coffee house latte? That can be YOU.
I sure hope this 'crash' course version of my "CRASH" philosophy has made you think about where you have been and where you are going. Take these concepts to heart and watch your music career take massive strives forward. Let's all CRASH our way to success. It's a lifestyle!
Rich Redmond is a Nashville/Los Angeles based touring/recording drummer/percussionist with multi platinum country rocker Jason Aldean. Rich has played on 13 #1 hits and has helped bring a new rock infused sound to Music Row. Rich has also worked with Kelly Clarkson, Bryan Adams, Jewel, Ludacris, Lit, Joe Perry, Miranda Lambert, Steel Magnolia, Rushlow and many others. Rich is also a member of a full service music production company called New Voice Entertainment or "NV" which is responsible for creating the sound behind Thompson Square's #1 single entitled "Are You Gonna Kiss Me Or Not"? Rich's "CRASH Course For Success" ™ seminar focuses on applying time tested concepts to help people everywhere attract more success to their lives. Rich is also a member of Rocker's Collective.
For booking inquiries: