The second 'fair use' factor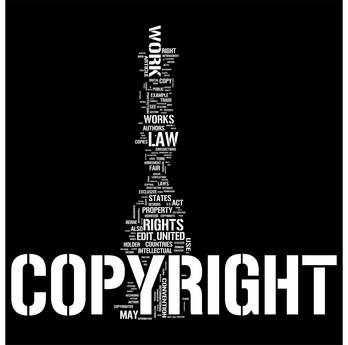 Part 1 of Music Insider Magazine's "Copyright Law Primer" gives a very general overview of "fair use," a defense to copyright infringement, which alleged infringers of protected works may be able to assert under certain circumstances.
Part 2 discusses the "purpose and character of the use," which is one of the four primary factors courts typically use in determining whether "fair use" applies. This factor includes whether the use in question is "commercial," and whether it "transforms" the original work.
Under the fair use doctrine, a court will next consider the nature of the copyrighted work itself (Part 3).
How protectable is the work?
Some works consist of protectable content, while others consist of material prone to "fair" use. If the content being borrowed from an original work involves a high level of creativity and is less factual or textual in nature, it is likely more protectable, and unauthorized use of that content is less likely to be considered "fair." On the other hand, if the portion of the work borrowed is minimally creative, and consists primarily of facts or text, then this material would likely be less protectable and more subject to fair use by other people.
For instance, in SOFA Entertainment, Inc. v. Dodger Productions, Inc. in 2013, the defendant used a seven-second clip of "The Ed Sullivan Show" (the plaintiff's work), showing Ed Sullivan's introduction of the Four Seasons, in its musical "Jersey Boys." In finding that the defendant's use of this clip was fair use, the court noted that "[w]hile the entire episode of The Ed Sullivan Show or the individual performances may be near to the core of copyright, the clip conveys mainly factual information — who was about to perform."
As readers of Music Insider Magazine, it might be safe to assume that any copyright disputes you may encounter will likely involve works or content that is more creative and protectable in nature (e.g., music recordings, album artwork, song lyrics). However, it is important to note that some creative works can contain factual elements (and vice versa). As an example, the presentation and design of a CD jacket may as a whole appear to be an artistic and creative work, but the track listing and production credits listed on the back of the jacket, by themselves, are factual in nature and more subject to fair use.
Has the work been published?
The court may also look to whether or not the original work being copied has been published. Because of the law's concern with giving the author of the work the right to control its first public appearance, the scope of "fair use" may be narrower for works that have not yet been made available to the public.
In Salinger v. Random House  in 1987, the defendant's biography of author J.D. Salinger contained paraphrases of large portions of Salinger's unpublished letters. The court held that the use of these excerpts was not fair use, in part, because Salinger had never authorized reproduction of the letters (even though they could be read at a university library).
Depending on the level of creativity embodied in a copyrighted work, and its availability to the public, your unauthorized use of a copyrighted work may or may not be considered "fair" under this second factor.  However, as stated in previous articles, it is vital to remember that "fair use" is facts-specific — no one factor can establish or preclude this defense. Accordingly, it is important to always make sure to consult an attorney or request permission from the copyright owner before using a work.
Justin Haddock, an IP associate in Norton Rose Fulbright's Austin office, can be reached at +1 512 536 3024 and justin.haddock@nortonrosefulbright.com. One of the world's largest legal practices, Norton Rose Fulbright represents preeminent corporations and financial institutions in their most important matters. With more than 3,800 lawyers in over 50 cities worldwide, Norton Rose Fulbright is known for its depth and breadth of experience in the following key industry sectors: financial institutions; technology and innovation; energy; life sciences and healthcare; transportation; and infrastructure, mining and commodities.