Managing rock royalty
Q & A with Stephen Stern
Music Insider Magazine recently bribed Stephen Stern with Mexican food and bottomless margaritas to disclose his thoughts on being a manager, and the state of the music industry. The following is what resulted before the tequila ran dry.
How Did You Get Started in The Entertainment and Education Businesses?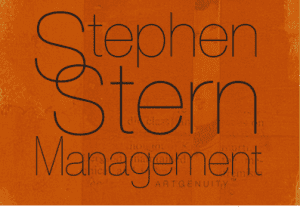 The Cliffs Notes version is that I went to the hospital for a colonoscopy, for which they medicate you into a deep sleep. The orderly temporarily placed me in another patient's wheel chair, and then another orderly read the (wrong) chart attached to my cart. He then rolled me into a surgical room, where they mistakenly performed a lobotomy.  When I recovered, my childhood friend, Mark Schulman (drummer for P!NK, Foreigner, Billy Idol, et.al.), asked me if I would manage him. I agreed. In retrospect, I think the nut job who had his ass blasted may have gotten the better of the deal! Seriously, I love what I do because I love music and the numerous musicians who have become like brothers in arms.
Do You Have Any Regrets?
Well, I eventually had the colonoscopy and, as a result, I have had a catharsis … of sorts. Prior to being a manager, I was (and still am) a business attorney. It comes with some perks, most notably a somewhat steady income and getting phone calls returned. I still enjoy helping people start and develop businesses, draft contracts, protect their intellectual property, etc., but it does not completely fulfill me creatively or provide the type and nature of symbiotic relationships that fuel my passion.
When I informed family and friends that I was going to add the music business, it was met with a craned neck, raised eyebrows and various ways of asking, "WTF?"
But the hard work and adversity is worth it, most great things are. I attribute this to working with some of the most talented and passionate musicians on the planet. There's a certain je ne sais quoi to this rock n roll culture and lifestyle, and I dig being a part of it.
It Sounds Like Law and Management Blend Together Well?
Yes, they fuse together organically. It provides me a peripheral view when I am representing the band or an artist, from the branding to the merchandise to the particulars of the contract and rider to copyrights and trademarks, and more. A few years back, I added entertainment law to expand my knowledge and services. My clients dig it because they get a lawyer for manager wages.  It would be poetic justice for me to have a tip jar available when my artists contact me for legal questions.
What's It Like To Manage A Celebrity Rock Band?
It's a labor love for me and business partner, Mark Schulman. What makes Rockers Collective so unique and special also creates the greatest challenges. As far as I know we are the only band on the planet that is comprised of a pool of some of greatest musicians in the world from its most famous bands. These are artists in their prime, still touring with monster bands, from Def Leppard, Chickenfoot, Bad Company, Avril Lavigne, Roger Waters and dozens more. The entire NBC's The Voice house band is in our band, as is most of Foreigner and P!NK's band.
We have a half-dozen or so artists for every instrument and vocals, so no matter who is on tour at the moment, we have plenty of other great rockers to always form a Rockers Collective band, or more.
The challenge is that some venues and their marketing team need to know 6 months out who exactly will perform the night they want to book us. We won't know until about 75 days before the gig because of how routing and tour schedules are created for the other bands our artists play with. So, ultimately, my challenge as a manager is to develop a secondary meaning for Rockers Collective to simply mean, "Greatest  Band of Its Type on The Planet." When people see RC perform, they are blown away with the quality of musicianship and superior sound, which is why many of the world's best musicians also contact us to join the band. Everyone wants to be part of this really special band; it's like a happening when we come together.
Who Else Do You Represent?
I represent many artists formally, and informally, i.e., when needed. I represent Mark Schulman, who is not only one the world's best drummers, but also a highly sought after speaker and author. He is also a cancer survivor who was put on this earth to entertain and inspire, which he has done in front of some one billion people.  He has a book coming out called, Nerve Breakers: Overcoming Life's Stage Fright, which includes interviews with some of the world's most amazing people on how they overcome fear and pressure.
There is also a band called Telstar, featuring Eva Gardner, bass and vox (P!NK, Mars Volta), Chris Unck, guitar and vox (Butch Walker), and Stewart Heyduk, drums (Feist).  A local entertainment editor described their sound as British Invasion meets biker bar. They have an amazing and unique sound, and their fan base is growing exponentially. Another client, David Becker is one of the most well-known and respected jazz guitarists on the planet.  I also assist many members of Rockers Collective on various projects.
What is The University of Rock and Roll?
Well, to a certain extent it's a hybrid of the artists from Rockers Collective and educational programs. Mark Schulman and I quickly realized that the Rockers Collective artists are more than one-dimensional. They can facilitate master classes, recording camps, corporate team-building programs, and various experiential programs for non-musicians. What's better than getting together with a group of your best friends, perhaps a bachelor or bachelorette party, hang out VIP style with our rock star musicians at rock clubs and restaurants, and then learn how to jam with them and ultimately lay down tracks at Capital Records, and have a copy of the master song and video of all the activities. Then shock everyone at the wedding reception when you jam on stage with the Rockers Collective band. We create amazing experiences, memories and educational programs.
How Would You Describe The Current State of The Music Business?
Evolving with technology: Grokster, then CDs, then digital downloads, and then Steve Jobs and iTunes.  Record stores closed, record companies merged or folded, social media (Facebook, Reverbnation, MOG, Spotify, others) filled some of the void, music became nearly free, and now the money is in touring (tickets and merchandise) and sync rights.  In short, the gates to the music kingdom were blasted open by technology, creating a cottage industry of software developers to create websites and tools to do all the things once done by the mega power record companies. The opportunities for musicians are amazing if they also take the time to learn how to incorporate and maximize all of these tools. Some artists spend as much or more of their time mastering the craft of Facebook analytics as they do honing their craft. I often wonder what would have happened if the heads of the record industry at that time had embraced Grokster as a friend rather than a foe. After all, Grokster had some 27 million users whose musical tastes were clearly identified. But the sandbox was too small and egos too large and they blew it all up, including themselves.
For more information about Stephen Stern, see