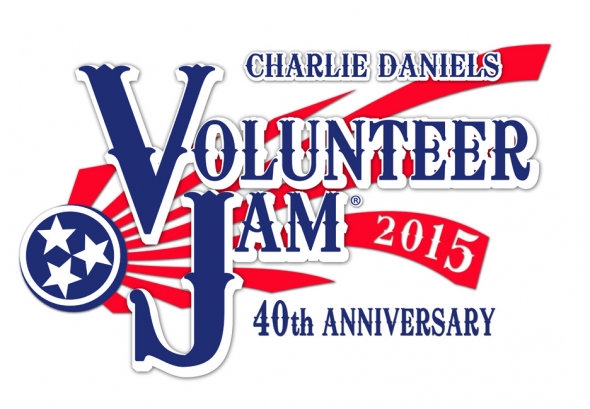 TRACE ADKINS, TED NUGENT, TRACY LAWRENCE, CRAIG MORGAN, COLT FORD, THE OAK RIDGE BOYS AND MICHAEL W. SMITH ADDED TO HEAD-TURNING LINE-UP OF PERFORMERS
SEAN HANNITY AND STORME WARREN SET TO HOST STAR-STUDDED EVENT BENEFITING MILITARY FAMILIES
Tickets On-Sale Friday, Jan. 30, at Nashville's Bridgestone Arena Box Office and All Ticketmaster Locations
Nashville, Tenn. (January 29, 2014) – Just when you think Charlie Daniels 40th Anniversary Volunteer Jam can't get any bigger, additional megastar performers are announced. Trace Adkins, Ted Nugent, Tracy Lawrence, Craig Morgan, Colt Ford, The Oak Ridge Boys and Michael W. Smith will all be appearing alongside the previously-announced Travis Tritt, Montgomery Gentry, Billy Ray Cyrus, The Kentucky Headhunters, The Outlaws and Lee Roy Parnell. The megastars will bind together to support the needs of American veterans through The Journey Home Project. Tickets to the once-in-a-lifetime event will be available beginning Friday, January 30 at 10 a.m. CST at the Bridgestone Arena box office and all Ticketmaster locations. Due to tremendous growth over its forty years of sell-out success, the legendary Volunteer Jam will take place for the first time at the Bridgestone Arena in downtown Nashville on August 12, 2015 and will be hosted by Sean Hannity and Storme Warren.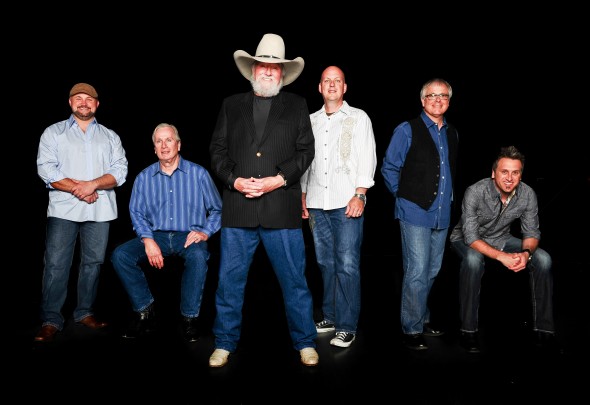 In 1974, The Charlie Daniels Band hosted the first-ever Volunteer Jam as a way of celebrating their first hometown sellout concert, never knowing how big the event would become — from being aired as a two-hour TV special produced by Dick Clark Productions, to earning national attention through the Jerry Lewis Telethon, to being broadcast LIVE around the world on Voice of America, the event experienced exponential growth with each passing year. "I'm very excited to continue the Jam tradition," said Daniels. I hope to see more Nashville Volunteer Jams in the future. I'm very, very excited to continue the Jam tradition forty years later. Ain't it good to be alive, and be in Tennessee."
The 2015 Charlie Daniels Volunteer Jam will benefit The Journey Home Project, the non-profit organization that Daniels serves as Chairman of the Board and whose mission is to connect donors to veterans' organizations that can help meet their health care, education and career needs, as well as The Predators Foundation, which is devoted to funneling the excitement of professional sports towards the needs of the community. For more information on The Journey Home Project, please visit: thejourneyhomeproject.org. For more information on The Predators Foundation, please visit: predators.nhl.com/club/page.htm?id=37108.
Charlie Daniels 40th Anniversary Volunteer Jam presented by Copperweld is produced by David Corlew & Associates in association with Outback Concerts. 95.5 FM Nash ICON and WSM-AM serve as the official radio partners. Ticket prices start at $17.68 with limited VIP packages available.
For additional information on ticketing, visit the Bridgestone Arena box office or Ticketmaster.com.
For more information on The Charlie Daniels Band, visit www.charliedaniels.com.
# # #
About The Volunteer Jam:
The Volunteer Jam, a multi genre musical extravaganza is one of Charlie Daniels' best known accomplishments. The legendary event began in 1974 at the War Memorial Auditorium in Nashville, TN as a way of celebrating their first hometown sellout concert. The CDB invited numerous musical compadres to stop by "and do some jamming." Among those who dropped in were members of the Marshall Tucker Band and The Allman Brothers Band. Recordings from this Jam are included on the CDB's Fire On The Mountain LP, and 100 radio stations aired one-hour tapes of the event. CDB songs at Jam I included "Whiskey," "Long Haired Country Boy," "Trudy," and "The South's Gonna Do It, (Again)." This was the beginning of the Homecoming concert tradition.
Volunteer Jam II (1975) took place at Murphy Center on the Middle Tennessee State University campus in Murfreesboro, Tennessee. The first year's 2400 revelers and 10,600 of their friends returned for another advance sellout. The evening was documented in "Volunteer Jam," the first Southern rock motion picture. The aristocracy of Southern rock – The Marshall Tucker Band, Dickey Betts and Chuck Leavell of The Allman Brothers Band, and Dru Lombar of Grinderswitch – "volunteered" with The CDB. Alvin Lee of Ten Years After, Hee Haw regular Roni Stoneman, top ranked sessionmen Jamie Nichol and Karl Himmel, along with Jimmy Hall of Wet Willie and Billy Joe Shaver were also among the performing guests. Taped broadcasts were aired on 120 radio stations. At that time, "The South's Gonna Do It (Again)," was a hit anthem on FM radio and The CDB was enjoying popularity that would keep on building.
Volunteer Jam III moved to Nashville's Municipal Auditorium in 1976 where the CDB's homecoming concert continued annually until 1985. Another advance sellout included mail orders from as far away as New York and California. The rowdy bash attained the stature of a civic event inspiring mayoral and gubernatorial proclamations. Radio coverage doubled the first year's programmers. More than 250 stations aired two-hour tapes of Volunteer Jam III via King Biscuit Radio Network.
In 1979 at VJ V, Lynyrd Skynyrd reunited for the first time since the 1977 plane crash for a tribute to the legendary Skynyrd band.
Number Ten (1984) marked the Jam debut as an international media event. The CDB and more than 30 guest artists entertained millions around the world via an unprecedented live Voice of America broadcast. The SRO event was later aired as a two-hour TV special, produced by Dick Clark Productions, and syndicated by Multimedia Entertainment. Television personalities Dick Clark, Byron Allen of NBC's "Real People," and MTV's deejay Alan Hunter were on hand.
Daniels, had no limit to the genre of music that was invited to perform at Vol Jams and the lineups included rock, country bluegrass, gospel, soul, classical, comedy, and southern rock.
Other memorial moments at Vol Jam Municipal Auditorium concerts include performances by Billy Joel, Ted Nugent and Molly Hatchet performing "Mississippi Queen." Leon Russell, Mickey Gilley, Duane Eddy, Woody Herman, and the Jordanaires made appearances as well as, Vince Gill, the late Nicolette Larson, Dwight Yoakam, the late Papa John Creach, and Willie Nelson singing his classic "Crazy."
The list goes on. Other historic performances included Soloman Burke, Sea Level, Eddie Rabbit, Poco, the Oak Ridge Boys, B. B. King, Delbert McClinton, Ray Price, ( "For the Good Times,") Roy Acuff, Amy Grant, John Prine, Bonnie Bramlett, Emmlou Harris, the Nitty Gritty Dirt Band and Carl Perkins. When Little Richard removed his shirt and shoes while performing, the crowd went wild. James Brown brought the house down when he performed "I Feel Good," along with a medley of his hits. The crowd never knew who would appear next.
Vol Jams took place at Starwood Amphitheater in Nashville, TN from 1986 to 1992 and were the subject of documentary tv productions as well as a live appearance on the national broadcast of the Jerry Lewis Telethon. Guest at Starwood Jams included Don Henley and J.D. Souther performing "Desperado and "You're Only Lonely."
Volunteer Jam XIII brought back Lynyrd Skynyrd for a 2nd reunion with a paralyzed Allen Collins speaking to the crowd, not long before his passing. Pat Boone performed, and Tennessee Governor Lamar Alexander played piano, while Travis Tritt, and Garth Brooks joined CDB on "Drinkin' My Baby Goodbye."
Volunteer Jam XVI was the last of the official Vol Jam concerts held on Oct. 28, 1996 at the Tennessee Performing Arts Center in Nashville. The first ever acoustic Volunteer Jam, commemorated Charlie Daniels' 60th birthday. Joining Charlie for a very special birthday party included David Ball, John Berry, Tracy Byrd, Billy Ray Cyrus, Tracy Lawrence, David Lee Murphy, Victoria Shaw, Jimmy Hall & Lorrie Morgan.