ONE OF ROCK'S MOST FORMIDABLE AND PROLIFIC BANDS – RETURNS WITH DISAPPEARING IN AIRPORTS: NEW ALBUM ON PAVEMENT ENTERTAINMENT OUT APRIL 22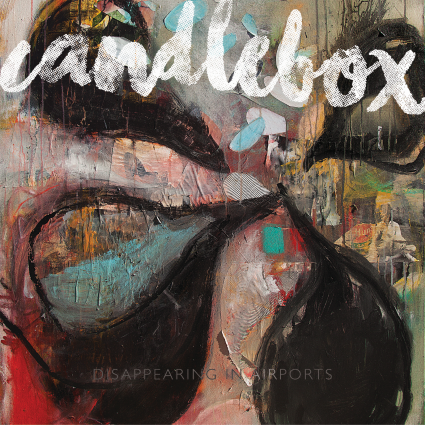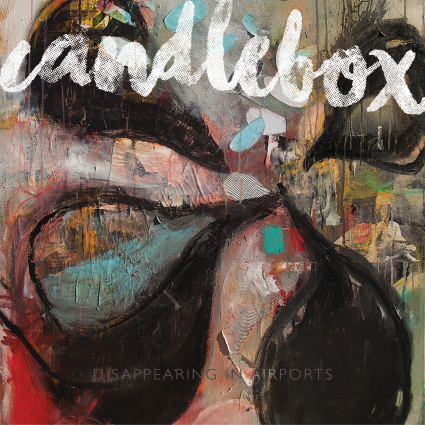 CHICAGO, IL – JANUARY 28, 2016 Candlebox, the influential, multi-platinum rock band from the powerful 90's Seattle music movement, returns with their long-overdue sixth album Disappearing in Airports on Pavement Entertainment (www.pavementmusic.com) on April 22. The new album showcases the group's introspective and poetically candid songwriting with their signature musical immediacy.
The first single "Vexatious" is being released to radio on February 2 with digital pre-orders for the album starting on February 5. Disappearing In Airports will be available on all digital platforms (iTunes, Amazon, YouTubeRed, Spotify, Pandora, Apple Music) and is distributed by MRI/Sony RED.
To listen to  "Vexatious" click here: https://goo.gl/UVLsbG
To pre-order the album:
iTunes– https://itunes.apple.com/us/album/disappearing-in-airports/id1073287738?ls=1&app=itunes
"Vexatious is about the social networking-obsessed, unlimited bragging rights society we live in, where people come off as entitled yet so insecure," says Martin.  "Whether it's a pop star feuding senselessly with another pop star, or people who can't help but to take 50 different selfies in under a minute missing everything that's happening around them, it's a sad commentary on life that we can't escape. Dating apps, bitching apps, secret sharing apps, apps apps apps—they all operate outside of any real or authentic human connection. It's disconnect everywhere and it's destroying us. No one cares what anyone else thinks or feels. It's all 'me, me, me' and, if you ask me, it's fucking sad."
Formed in Seattle in 1991, Candlebox went quadruple platinum with their 1993 self-titled debut and released two more acclaimed and top-selling albums  (1995's Lucy and 1998's Happy Pills) before going on a hiatus in 2000. Candlebox regrouped with a 2006 tour, then put out Into the Sun in 2008, followed by 2012's Love Stories & Other Musings. Candlebox remains one of the most highly requested and played groups on radio, including the band's mega hits "Far Behind" and "You."
For Disappearing in Airports, the band worked with producers Carson Slovak and Grant McFarland (August Burns Red, Everclear, Rivers of Nihl), cutting the record at Think Loud Studios in York, Pennsylvania. With Martin, Dave Krusen on drums, Adam Kury on bass and the addition of guitarists Mike Leslie and Brian Quinn, the recommitment to creating music that is 'pissed and urgent' as well as bringing a new energy to the live show is at this records' core.
Candlebox will be embarking on a string of acoustic dates in January and February with a world tour kicking off in April, including performances at festivals including Lollapalooza Chile, Welcome to Rockville and Carolina Rebellion. Tour dates below.
@candlebox, www.facebook.com/candlebox, www.candleboxrocks.com,www.pavementmusic.com
Tour dates:
February:
2   Albany, NY: The Swyer Theater at The Egg
3    Millville, NJ: Levoy Theater
4   Manhattan: City Winery
9   Sellersville, PA: Sellersville Theater
10 Ridgefield, CT: Ridgefield Playhouse
11  Londonderry, NH: Tupelo Music Hall
12  Londonderry, NH: Tupelo Music all
March
17  Lima, Peru
19   Santiago, Chile: Lollapalooza
April
30  Jacksonville, FL:  Welcome To Rockville, Metropolitan Park
May
6 Concord, NC: Carolina Rebellion, Charlotte Motor Speedway