Sign With Wormholedeath
Unleashing Hard-Hitting Metal Madness with New Album Release
Toronto-based all-original Heavy Metal/Hard Rock band PURVEYOR OF CHAOS is proud to announce the release of their self-titled album "Purveyor of Chaos" on March 24, 2023, via WormholeDeath Records.
Formed in 2007, Purveyor of Chaos features former members of Full Give and Penetrator, delivering raw heavy metal power fronted by Maxel Black, with driving rhythm from Fast Eddie Coulson and Tenbears, and electrifying guitar riffs from Bulldog Bess Ross. The band's music is a combination of classic heavy metal and hard rock, inspired by current events and personal experiences, with each tune having its own distinct signature.
Band Statement:
The signing went fantastic. We were in correspondence with some great people at WormHoleDeath who walked us through the process. (Carlo, Jacopo and Naty). We were really happy with the fact that we are able to retain control and the rights to our tunes. We really like this label.
We are really happy with our new album. Before we went into the studio we were already super tight with all of the tunes, so the recording went very smoothly and quickly with a minimal amount of takes. That saves money! Of course, we had a couple of parts in the tunes that we had to rewrite on the fly, but it all worked out well. Our recording engineer is a good friend of ours and he came up with some incredible ideas which we incorporated into the tunes which made them sound even better. He has a great ear and really did a bang-up job on the production and recording quality of our album.
We believe our tunes are a combination of classic heavy metal and hard rock. I think that's the best way to describe them. Not to mention, Maxel's killer voice gives the album a very melodic yet heavy sound. The songs are inspired by everyday things like current events and various experiences that we've personally lived through.
Each of the tunes on our album seems to have a distinct signature musically, yet they have enough coherence so that the album doesn't feel like a compilation of various artists and diverse styles. We really couldn't be happier with the final mix and production of this project.
We recorded the album at Phase One Studios in the east end of Toronto. Our sound engineer is a talented dude and friend by the name of Darius Szczepaniak who did a great job in producing us. Kudos brother!
Band Members:
Bulldog Bess Ross (Lead Guitar)
Tenbears (Bass, Keyboards, Vocals)
Maxel Black (Lead Vocals, Guitar)
Fast Eddie (Drums)
________________________________________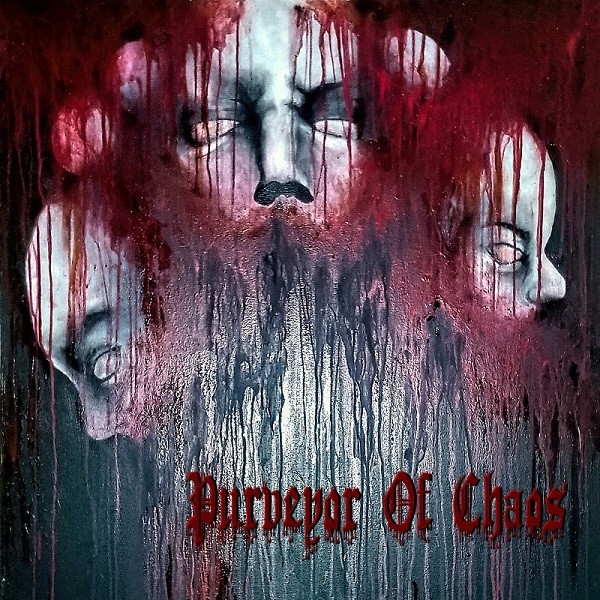 Cover & Track List
1. Four Point Harness
2. Bitter
3. Man Of The Cloth
4. Without A Master
5. Purveyor Of Chaos
6. 12 Pound Sledge
7. Burning Desire
8. Fake News
9. Lies In My Bed
10. Dead Men Don't Tour
11. Juggernaut
Purveyor of Chaos Visualizer Video
Stay up-to-date with the band by following their social media pages.
www.instagram.com/purveyor.of.chaos
twitter.com/purveyorofchaos
www.facebook.com/PurveyorOfChaos
www.purveyorofchaos.com