Martin BackstageTM is designed to engage and delight Martin enthusiasts more than ever.
C.F. Martin & Co. is proud to announce the launch of their new loyalty program, Martin Backstage. The new program replaces their long-running Martin Owners Club with the aim of bringing Martin closer to their fans, serving them better, and helping everyone unleash the artist within. The Martin Backstage program offers members more perks and is free to join with the option to upgrade to a premium membership called Martin Backstage All Access.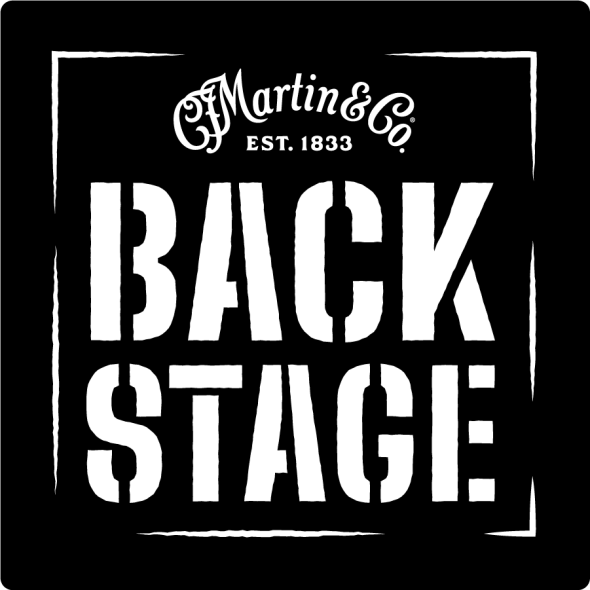 The free membership offers a generous discount on select Martin Guitar merchandise plus chances to win quarterly prize packs. The All Access membership offers bigger discounts, invitations to exclusive events, access to ongoing exclusive content, and so much more.
"There are many cool things happening here at Martin Guitar every day, and we want every Martin Guitar enthusiast to feel connected to the brand in new and exciting ways," said Martin Guitar President and CEO, Thomas Ripsam. "The Martin Backstage program invites members into the world of Martin Guitar where we will share our love of all things music and hopefully inspire everyone to pick up an instrument and play."
You can learn more about the Martin Backstage program and join today at martinguitar.com.
ABOUT MARTIN GUITAR
C.F. Martin & Co.® has been making the finest handcrafted acoustic guitars for nearly two hundred years. For some of the biggest names and the most revered musical legends across every genre and every decade. And we've been doing it with pure artistic passion, a deep love for all things music, and an unwavering commitment to our community and the environment.
But most importantly, we're still doing it… for you. For current and future generations of pioneers, rebels, and dreamers. For the beginners, the pros, and everyone in between. We believe music is an unstoppable force. It raises us up. Tells our truths. Gets us on our feet. Expresses our deepest heartaches. And our greatest joys.
So, we'll continue to make the very best acoustic instruments and strings for as long as there are people like you who love music and love making it. We want to be there to help you tell your story. To help you share your music with the world. To help unleash the artist within.
We're ready for the next two hundred years. Want to come with us? Visit martinguitar.com