3 foundational requirements
by Stephen Stern, executive editor
Short of going viral, Gangnam Style, busting through the density of the entertainment lithosphere takes a village — a village far different in mindset and skillset than a decade ago and, to a certain extent, even a year ago.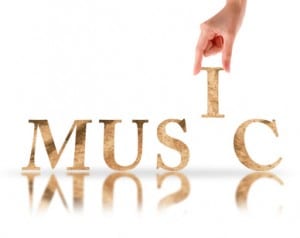 Aside from a few standing major labels and a handful of indies, digitization, electronic media portals and social media have knocked down the guard gates, overthrown the dictators and ransacked their talent pool. The bloody coup d'etat provides artists with a direct line to their audience, but obtaining success still requires infrastructure, a strategy and tenacity.
This holds true whether you have pure talent or just a clever hook with fingers on the social pulse. Of course, the process may be expedited with the birthright to a famous name, such as Lennon or Bonham (Bonzo). But name alone doesn't guarantee success. In fact, comparisons to the original artist may expedite one's demise.
Though I am disproven daily, I still believe pure talent, coupled with understanding who you are as an artist and harnessing your talent, is where it all begins. If your passion is about the money and you are really lucky (and have a well-placed uncle in the biz), you might become a member of the One and Done Club.
The land of professional longevity is occupied by the passionate and, mostly, talented artists. However, even the passionate and talented need a village. They need people who believe in them musically, personally, professionally and are bestowed with their own passion and expertise to maximize the artist's opportunities for success within his or her realm of expertise.
Step one: Find your body double
The first and most important person in your village is the manager. He or she is your face to the world. If we could use a wristwatch as a metaphor, the selection would be simple: There are the GlamRock or Fossil models, all very colorful and funky in feel and design, but they may not stand-up to daily wear and tear. There's the Timex, known to be dependable but not necessarily leaving a lasting impression. And there's the Rolex, which may leave a bourgeois bitter after taste or instill confidence.
Other important features include honesty, loyalty, grace under pressure, tenacity, passion, basic understanding of contracts, unarming aggressiveness, ability to work well with others, advanced bullshit radar and a baseline knowledge of the skillsets of all the other village people.
Unless you are a viral success, the search should begin after you craft a few songs (an EP would be better) and play them before live audiences (family excluded) a minimum of a dozen times. This is especially true if you have little or no money to offer the manager. You may sound great via an MP3, but if you are the living dead on stage, this will squelch the manager's incentive to invest time and energy in you.
Assigning the role of band manager to a band member may cause friction and band instability and take focus away from the sound, but I believe if you are left without a choice because of financial or other reasons, a band member is better than no manager at all.
Step two: Find a social media and branding guru
Find a social media guru — someone who doesn't think Spotify is a product sold on late night cable to remove fabric stains. You can be the next Vivian Campbell, Mark Schulman or David Grohl, but if nobody has heard of you outside the garage or gin joint performance venues, then all your musical craftsmanship will be unacknowledged.
This person should be a cyberphobe who can effectively, efficiently and with consistency communicate your brand and music as one, through all the various portals and mediums, and future ones. This person should work in synchronicity with the artist, the manager, the website designer (if not the same person) and anyone doing the publicity, press releases, advertising or marketing for the artist.
Cultivating and befriending fans, and being able to understand the analytics of a Facebook Bandpage and other type of pages to determine tour routing is absolutely key in the evolution of the artist.
Step three: Find your muse to polish
If you complete the first two steps and the world has yet to knock on your door; or, you are so very close, and you are looking for that final tweak to push you into stardom, think about finding an independent muse for polishing.
The difference between starving, surviving and busting through the lithosphere may be subtle tweaks in the sound, the bridge, the look and feel and more. Whereas a manager may be able to assist with the latter, it takes an ego-free, smart artist to seek out advice from a producer with vast experience in that genre.
An example is Yaelle Cinkey, an amazingly talented, dynamic and strikingly beautiful artist based in Paris, France. Cinkey is very close to busting through in the pop-rock genre. Her songs are already better than most of the tunes spun on commercial radio in the U.S. Though she is already receiving critical acclaim, she seeks excellence in every aspect of her art. Since her first language is French, Cinkey told me she was concerned about the lyrics she wrote in English. Do they flow artistically and sonically, and logically? How about the overall sound?
But there are other reasons to go outside your entourage for an independent soundcheck. This includes finding out if the songs all sound the same. Are they unique compared to other pop rock songs? Do they have your signature sound or brand? Should you add an instrument or extend or delete notes? Or do you need that legendary T-Pain sound effect?
Like a young artist painting on canvas with many hues and textures, a few subtle tweaks by a master artist can help create a masterpiece.
Recently, I connected Cinkey with master artist and West Triad Studio Producer Julian Coryell. A multi-instrumentalist and master guitarist who is working with Alanis Morisette and has worked with Jewel and Aimee Mann and many others, Coryell has produced Leonard Cohen and several other international artists. To a budding female pop rock artist like Cinkey, a few tweaks by Coryell may bust her through the entertainment lithosphere sooner rather than later, or help keep her in orbit thereafter.
Stephen Stern is executive editor of Music Insider Magazine and the president of Stephen Stern Management. Which represents Rockers Collective, Telstar and several individual artists. www.stephensternmanagement.com